I took the whole of last week off to take a trip to Portland, Maine with my best friend Ceren (you might remember her from here). She came from Chicago to join me. For as long as we have known each other we have dreamed about taking a New England road trip during the foliage season. After 4 full days of fun and exploring, we finally checked this off of our bucket list.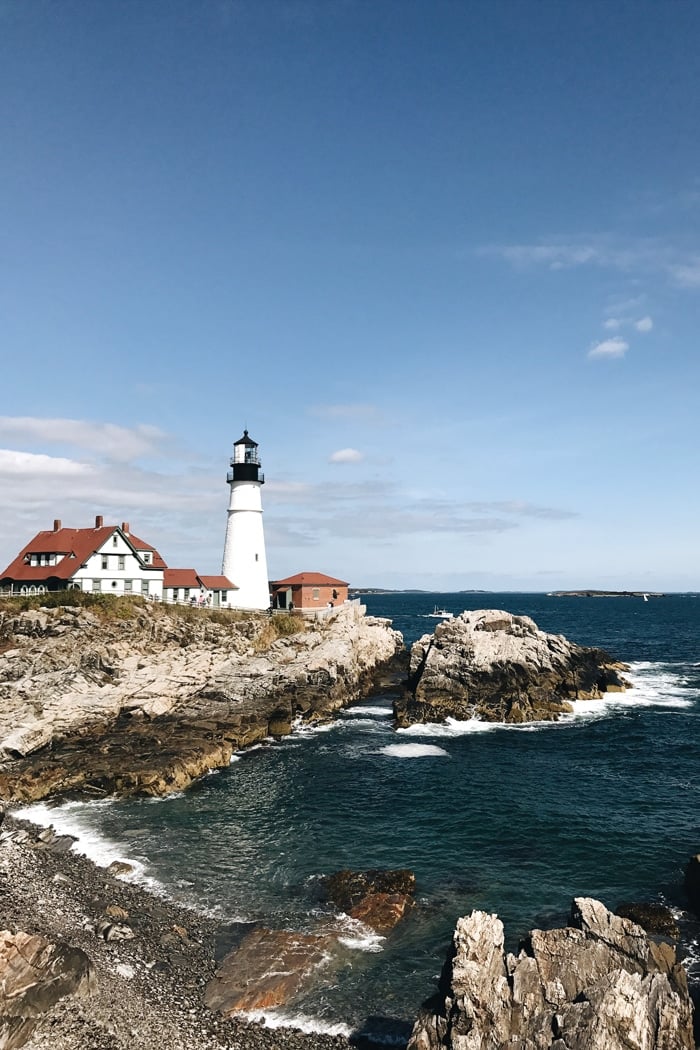 It is no secret that this time of the year in the New England area is breathtaking. Trees are changing their colors, temperatures are going down, and mother nature is slowly getting ready for the cold winter days. While the transition is somewhat slow, I love the fact that the scenery outside my window changes every day leaving me wondering what is going to come next. The 4-hour drive from Vermont to Maine was no different. We left early in the morning and were there for lunch. The next 4 days were some of the most fun we have had together.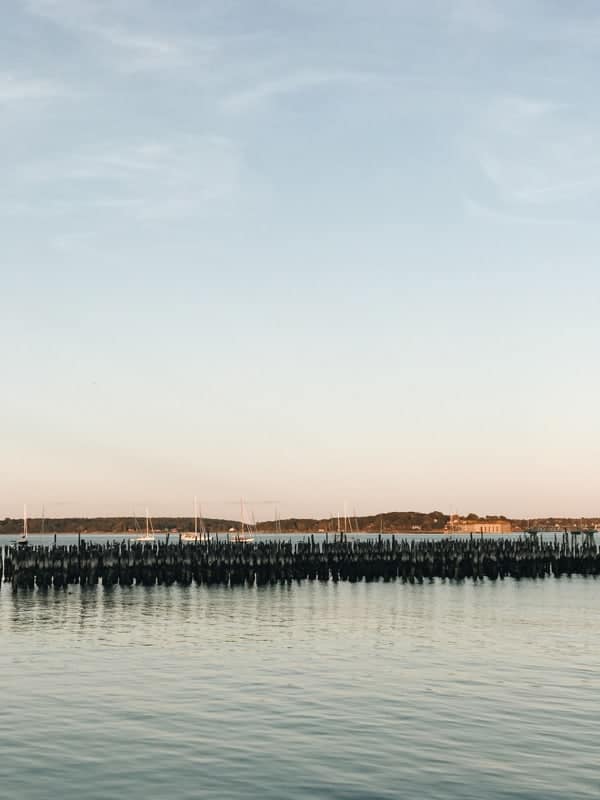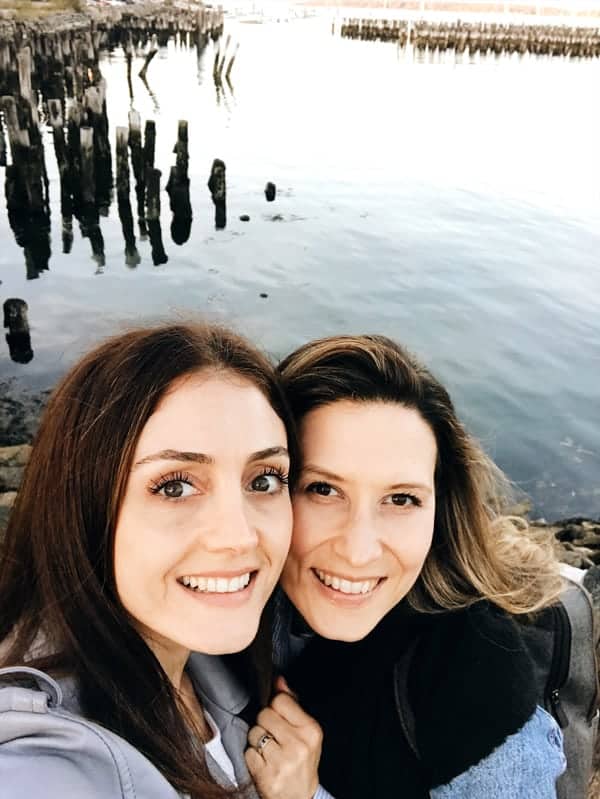 Prior to leaving, I did some research on places to visit and eat. I believe we hit every one of those spots and more. Below are some of the photos I took (all taken with my I-Phone 7+)and places that we enjoyed and recommend.
Places To Go:
Walk around the Downtown District: I know, I know… It is the most touristic thing to do, but believe me Downtown Portland is actually very nice. Once you walk down the narrow cobblestone streets of the downtown area, where a lot of restaurants and shops located, you find yourself on the coast. As you get closer to the water you start smelling the ocean and find yourself craving some seafood.
Cape Elizabeth: Located in Fort Williams Park, a 20-minute drive from downtown Portland is where the Cape Elizabeth's Portland Headlight is located. We were told that this lighthouse was one of the most photographed lighthouse in the world. Though it was somewhat crowded, parking was no issue and people were respective of each other as they were trying to capture the best shot of this beautiful monument.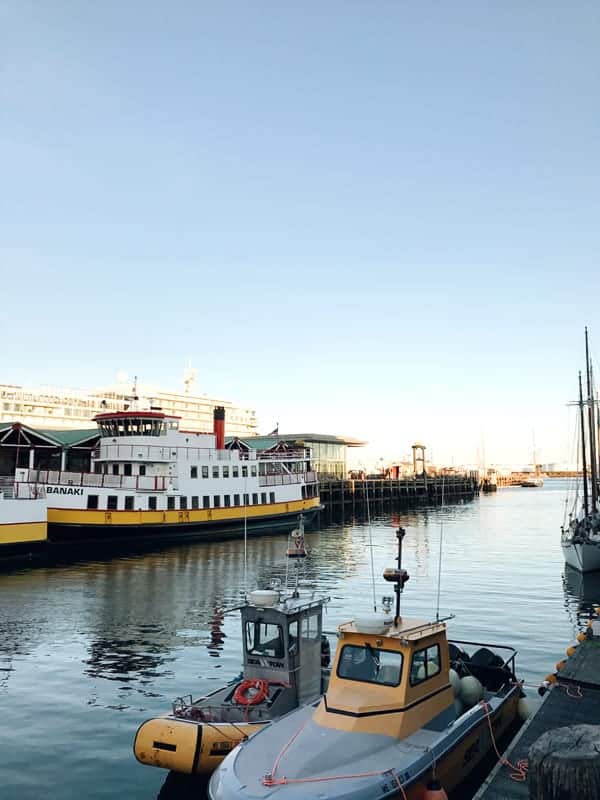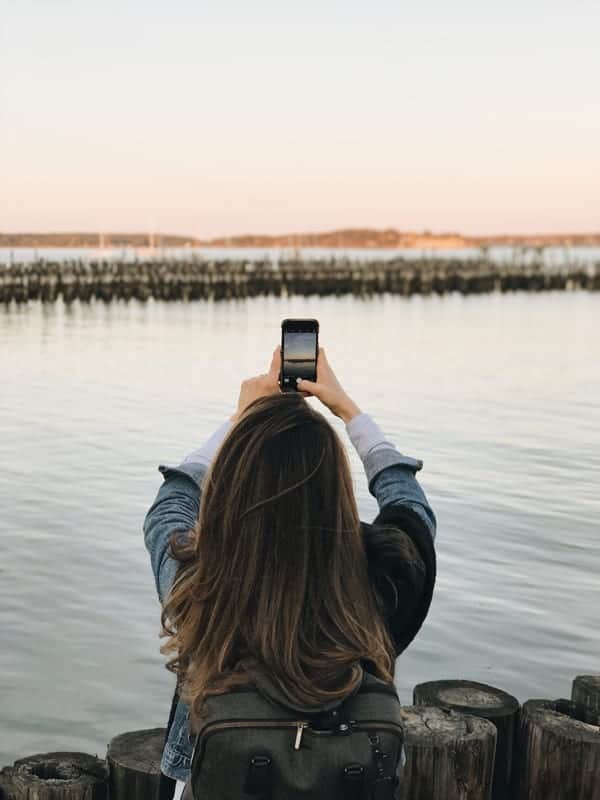 Peaks Island: A 15- minute ferry ride from the Casco Bay Lines (located in Downtown area) will get you to one of the nicest islands I have ever been on. There was a place to rent bikes and the island was fairly flat making it perfect for us to ride around and see the life of locals and their gorgeous houses.
Mackworth Island in Falmouth: A 10-minute drive to Falmouth will take you to Mackworth Island where you can hike along the trail while enjoying the scenic views of the city.
Kennebunkport: We stopped by this small town on our way back from Portland. Located in 45-minutes south of the city, this was a fun rest stop where we had some smoothies, walked around the city and see gorgeous 18th & 19th century historic New England homes.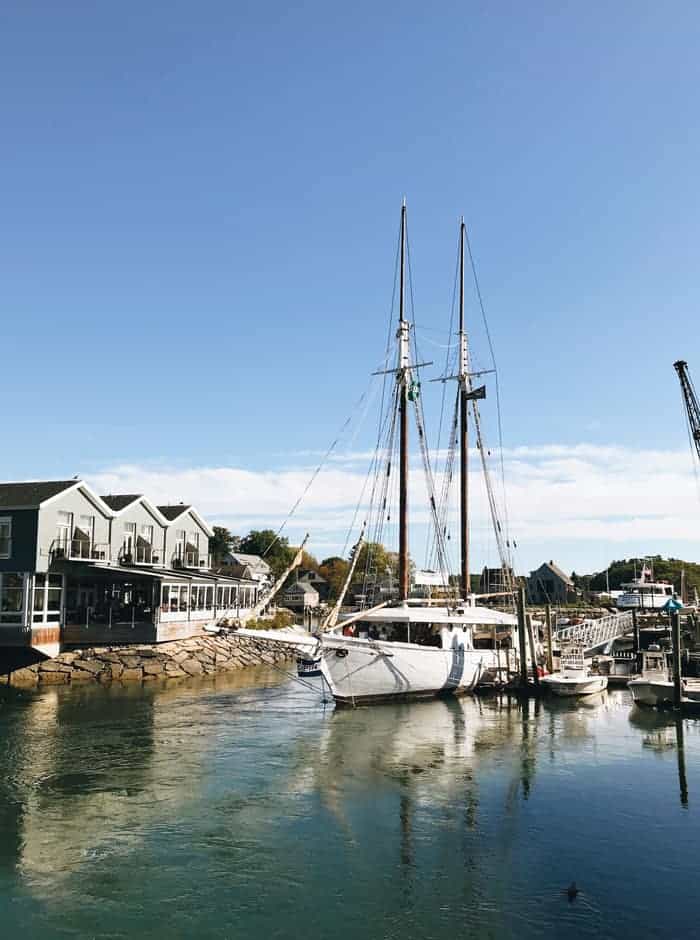 Where to Eat in Portland:
Eventide Oyster Co.: This is the restaurant everyone will tell you to go. And for a good reason. We went there for an early dinner (4 pm -ish) and we got lucky as a table just became available. We ordered some lobster rolls and it was the best we have ever had. Sadly, I am not an oyster person, but I enjoyed their fish sandwich and tuna crudo.
The Honey Paw: Next door to Eventide Oyster Co. is The Honey Paw. Literally, next door. It is hard to explain what kind food they serve, but I guess it is mostly Asian-cuisine influenced dishes. From what I understand, they are known with their homemade noodles. In my opinion, the food I had there was the best I have had in a long time. We ordered a bunch of dishes from the menu. While every dish was so different than what I am used to eating, they were all spectacularly delicious. Seriously, if you don't mind getting out of your eating comfort zone, I cannot recommend this place enough.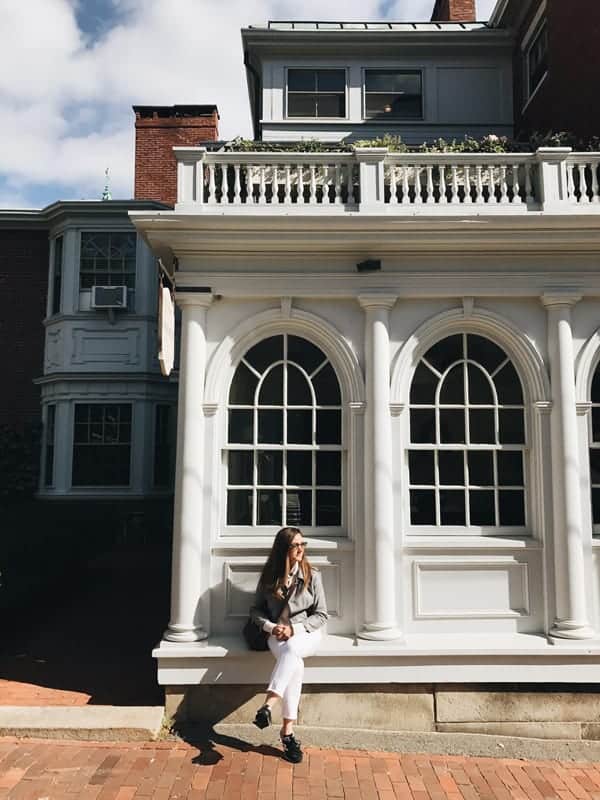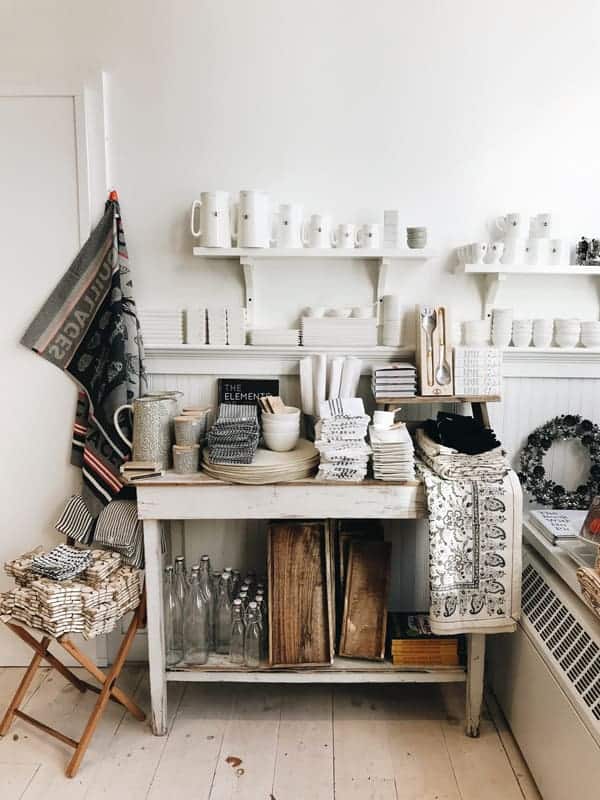 The Lobster Shack at Two Lights: Located 10-minutes drive from the Portland Lighthouse, this small casual restaurant was a fun place to eat a good old lobster roll. We had to wait in line for a while, but it wasn't too bad as it was right by the ocean with a gorgeous view. The lobster rolls were okay, but we had a lot to choose from on their menu. Sadly, we didn't know that it was a BYOB restaurant as I was craving a cold beer with my food. So if you are like me, enjoy a cold beer with your lunch while on vacation, make sure to bring it with you.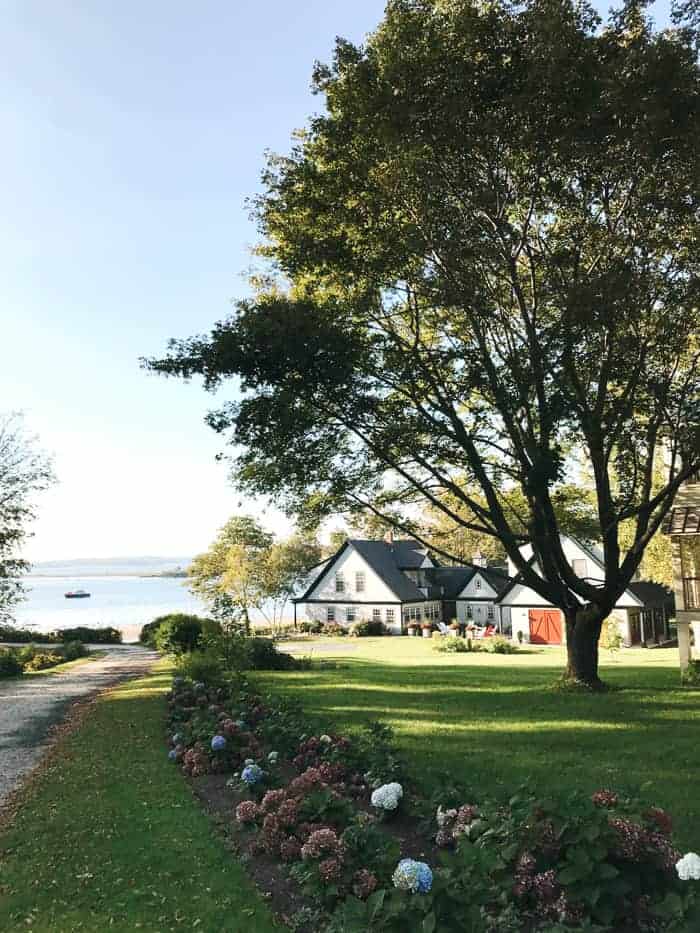 Tandem Coffee & Bakery: This is a great place to enjoy a cup of locally brewed (regular and specialty) coffee drinks and homemade baked goods. In addition to quiches, scones, cookies, and cakes, they serve some sandwiches and egg dishes. A great spot for breakfast.
Scratch Baking Co.: Yet another awesome spot for breakfast. If you are craving for a healthier cookie, muffin, sandwich or want to splurge with a buttery scone or cream cheese bagel, this cute neighborhood artisan baking shop will not disappoint.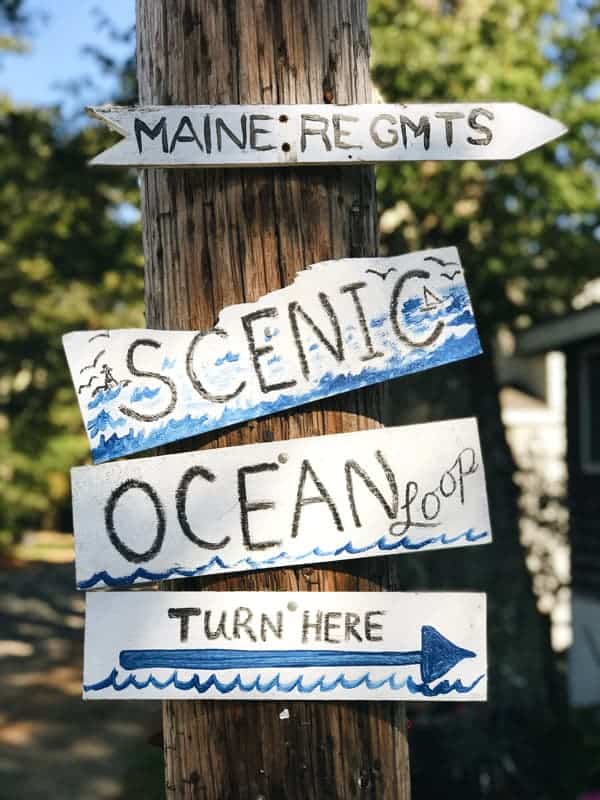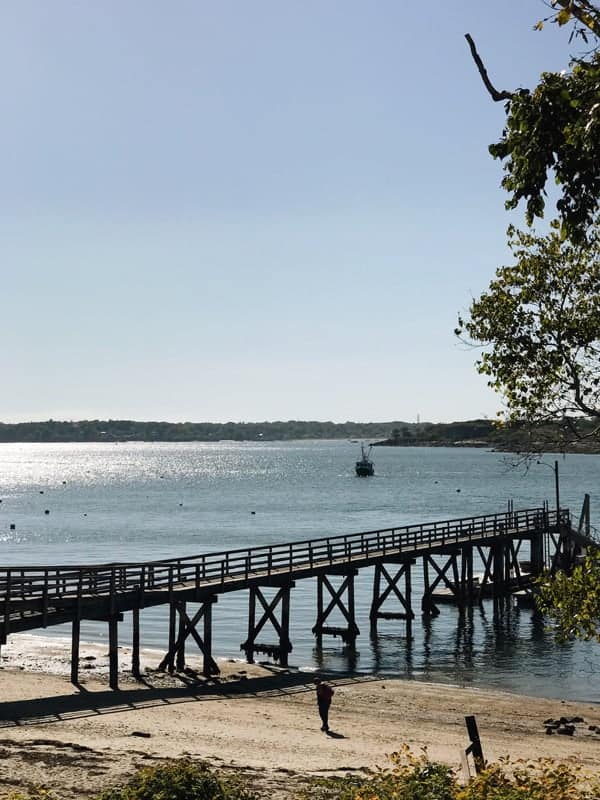 The Holy Donut: Located right in downtown district, The Holy Donut is another one of those places everyone keeps talking about. After I took the first bite from my apple-maple donut, I knew why. It was soft and moist without being overly sweet and greasy. The best donut I have ever had in my life. I was told that the moistness comes from mashed potatoes?! Who knew??
Even if you are like me, not a big donut person, you still have to try the donuts here. Make sure to go early as we were told that they run out of donuts before noon.
Boone's Fish House and Oyster Room: Even after having several lobster rolls, we were still craving some seafood. Boone's was a great spot to satiate our cravings with fresh mussels, crab cakes, and tuna poke.
Gelato Fiasco: After doing all the sightseeing and walking for hours, if you find yourself craving for something sweet, this gelato spot is the place to go. With their generous portions and various creative flavors, ice cream we ate at Gelato Fiasco certainly hit the spot.
Portland Hunt & Alpine Club: We went to this spot to get something to drink, but then we saw the menu and ordered a few things. While I liked the drinks better, the ambiance was perfect for a nightcap.
…sigh. Needless to say, we had a fantastic time. Sadly, it went by so quickly. If Portland is in your travel list, I am here to tell you that you are in for a treat in a beautiful city. If you have any questions or other suggestions, please feel free to share. I'd love to hear your experience and favorite spots.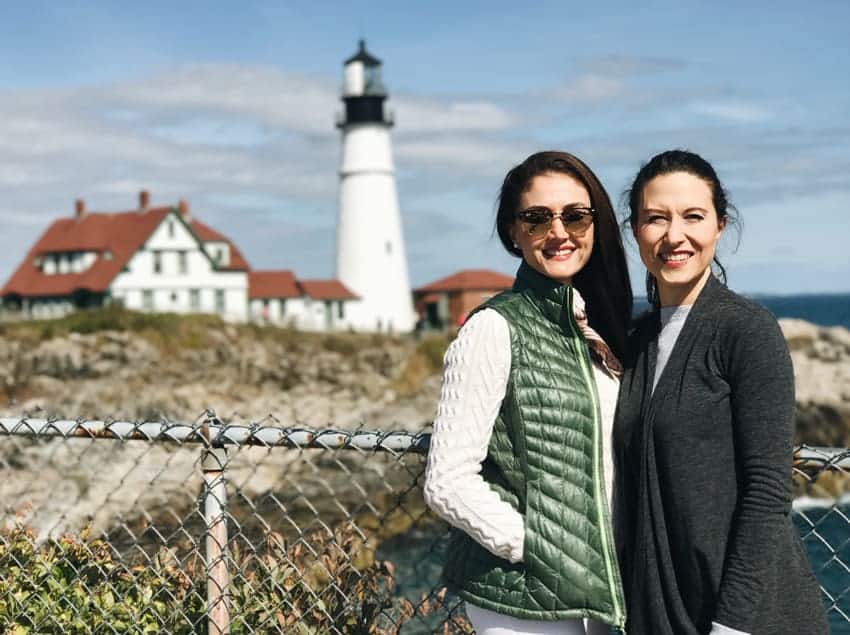 Like this recipe? Consider sharing: