If you're looking for approachable, yet creative recipes made with everyday ingredients, you've come to the right place. Here, we're all about comfort food that's been thoroughly tested to provide you with a truly foolproof cooking experience.
The recipes you'll find here are straightforward and realistic – they won't take up hours of your time or lead to any #Pinterestfails! Every Foolproof recipe is outlined with easy to follow steps and helpful hints to allow you to confidently get to the best part – eating.
The next time you're looking for a particular recipe, I invite you to come to Foolproof Living first and give me an opportunity to make your life easier, one recipe at a time.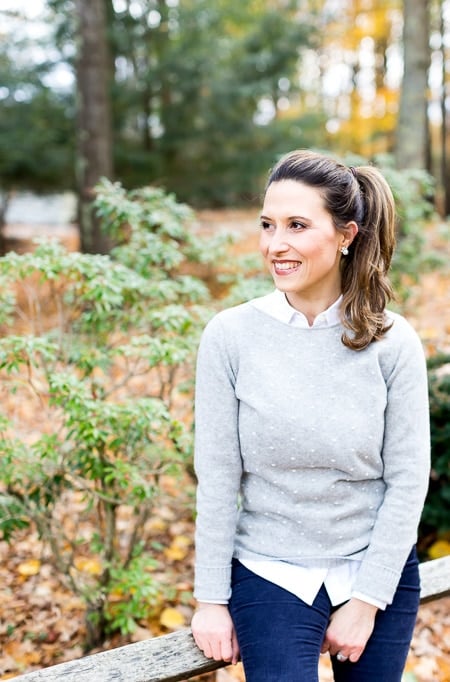 Allow me to introduce myself.
My name is Aysegul but you can call me "Ice," as most of my friends do. I'm the indefatigable cook/recipe-tester/photographer behind this site.
I was born and raised in Turkey where my passion for food was ignited. Not a day of my childhood passed without me stepping onto my stool to cook alongside my mother, as she handed down her beloved family recipes, expert technique, and appreciation for quality ingredients.
Since then, I have traveled extensively, always on a mission to further broaden my insatiable international palate. Living in and adapting to new cultures, cuisines, and ingredients has formed me into the resourceful, seasoned cook I am today. It gives me great pleasure to help make comfort food from around the globe accessible to every home cook in every type of kitchen.
After a four-year adventure of living on a tiny Caribbean island and then another 4 years in a small town in Manchester Vermont, I now reside in Atlanta, Georgia.
About The Blog
"The Foolproof Seal"
I will never present any recipes to you that I haven't thoroughly tested and refined in my own kitchen. I'm here to make your life easier, one recipe at a time!
I am a firm believer that if you know how to read, you can cook. A desire to provide recipes with easy-to-follow instructions and ingredients that are accessible to everyone led me to launch Foolproof Living at the start of 2013.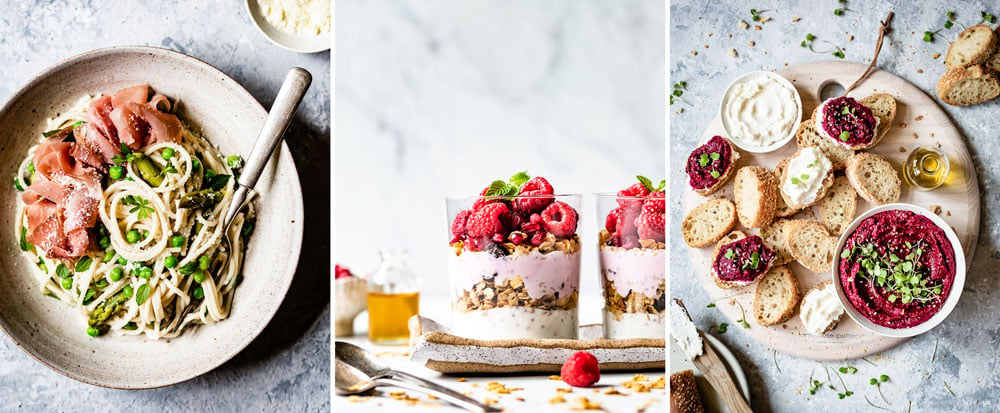 Since then, I have published over 500 recipes. Every single recipe that's published here has been tested at least three times – once to taste in our own home, a second time to confirm the exact measurements of the ingredients, a third time to photograph it for the blog, and most of the time, a fourth time to video it (a process that often necessitates a 5th or 6th round). This means that I've cooked over 1500 recipes for this site alone – I'll let you do the math on how many sinks full of dishes that equates to! And that's not even counting the recipes that did not make the foolproof cut.
My recipes have been featured in Harpers Bazaar, Tasty.co, Buzzfeed, Southern Living, The Kitchn, Apartment 34, Refinery29, Brit + Co, The Every Girl, and on countless other food blogs across the internet.
I have also been profiled in America's Test Kitchen and on Food52.
Additionally, I am regularly hired to create product-specific recipes for well-respected national brands such as Horizon Organic, Vermont Creamery, Finlandia, Swanson Broths, Yankee Candle, Good Plants Dairy-Free, Bob's Red Mill, Decoy Wines, Powell & Mahoney, Layer Cake Wines, Stonyfield Organic, and many more.
Oh, and I have to share this proud photographer moment of mine when one of my photos (from this Coconut Milk and Avocado Ice Cream recipe) made it to the cover of the National Geographic Traveller in May 2018. You can read more about how it all went down here.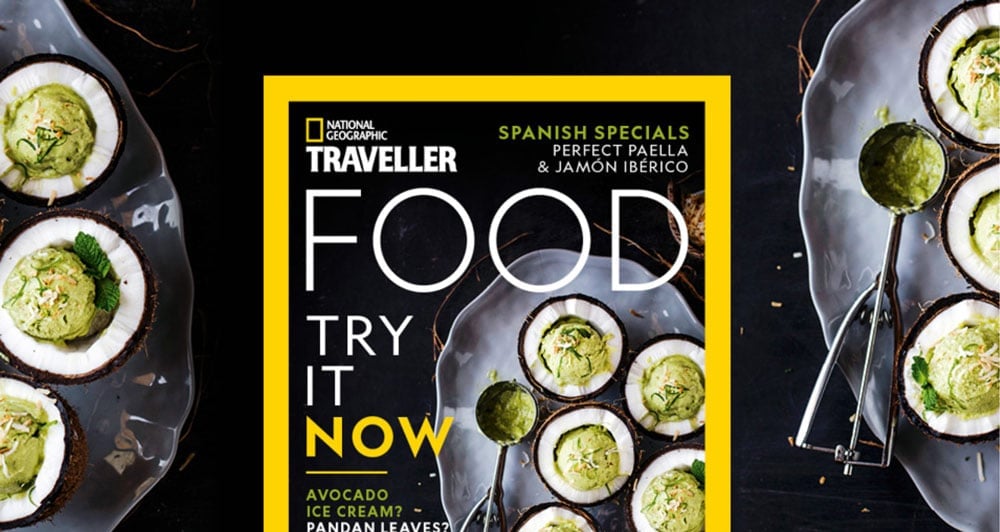 Over the years, I have compiled an extensive range of recipes and continue to add to and update the collection based on my data-driven research of what you want to cook. So the next time you're looking for a particular recipe (or even just general inspiration for your weeknight dinner or upcoming celebration), I invite you to come to Foolproof Living first and give me an opportunity to make your life easier, one recipe at a time. Simply plug in your desired recipe into my search bar above and see what comes up.
Looking for something I've not covered yet? Send me an email and I'll get to work on it!
I'd be delighted to have you join our robust community of over 500k page views per month, over 15k subscribers, and over 70k Foolproof fans on social media. You're in good company, my friend!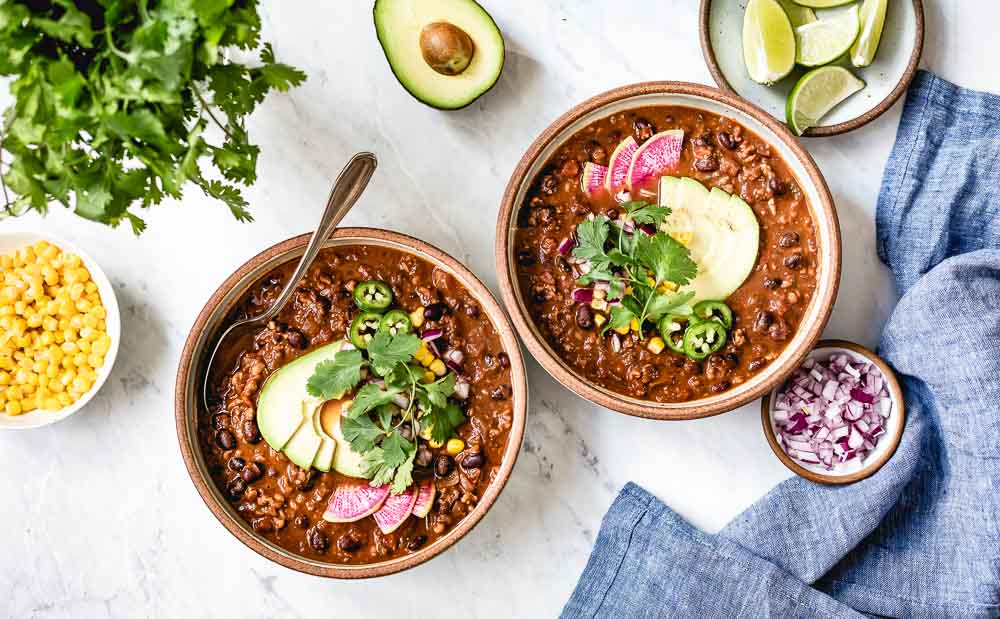 What You'll Find on Foolproof Living
Recipes using everyday ingredients that you can easily obtain at your local grocer.
Recipes that have been meticulously tested to ensure you're never left with a dish that feels like something is missing.
Recipes that provide a healthy spin on classic comfort food
Recipes that are simple and doable for every home cook that doesn't require a ton of specialty gadgets and/or tools
Recipes free of food snobbery – if there's a way to simplify the recipe by offering you shortcuts, I'll provide them, so long as they don't shortcut flavor or quality.
What You Won't Find on Foolproof Living
Recipes that take hours of hands-on time. All of my recipes are outlined with easy to follow steps sprinkled with helpful hints along the way to keep things streamlined in your kitchen.
Recipes that include refined sugar as an ingredient. (Note: I made this commitment starting in 2016, so you may find some recipes that are made with sugar from before then – but don't worry, I'm working my way through the archives to update them!)
Recipes that aren't positively delicious. I only cook and eat truly good food – you should too.
The Story Behind My Story:
Want to know a little bit more about me and my journey through Virgin Gorda, BVI, to Manchester, Vermont, and how it all started? Here is a video of the story behind my story, shot and edited by my talented friend Kristen (be sure to check out her Instagram)
FAQ
Do you have a portfolio website where I can see your work?
Yes, you can see most of my work on my portfolio website www.adsanford.com
What kind of camera equipment do you shoot with?
I shoot with a Canon 5D Mark III. Check out a detailed list of my Photography Equipment and Videography Equipment.
Who designed your site?
Foolproof Living is designed and coded by Christina Meyne of Meyne.
Where else can I find you?
I am a big fan of Instagram and Pinterest and spend a lot of time on both social media outlets. You can also connect with me through Facebook and Twitter.
Do you do freelance work?
Yes! As a food & lifestyle photographer and a full-time blogger, I am always excited about creative collaborations, photography opportunities, brand ambassadorship, writing & photographing for guest posts, and recipe development. If you are interested in working together, check out my
Work With Me page for more information.
Are your photos available for sale?
Some of my photography is available through a food stock photography agency called Picture Pantry. You can view and purchase my photography through my Picture Pantry Library.
If you see a photo you like on the blog/ my portfolio and it is not available there, feel free to contact me.
All of the photographs and texts used on www.foolproofiving.com are protected worldwide by copyright laws. Unauthorized use, duplication, and distribution of this material (including all of the photography, text, and recipes) without express and written permission from Ayşegül D. Sanford (the author) are strictly prohibited. Excerpts and links may be used, provided that full and clear credit is given to www.foolproofliving.com with appropriate and specific direction and link to the resource/original content. For me please read through this site's "Copyright & Privacy Policy".