HELLO & WELCOME TO FOOLPROOF LIVING
My name is Ayşegül but feel free to call me "Ice," as most of my friends do. I am the photographer and writer behind this blog.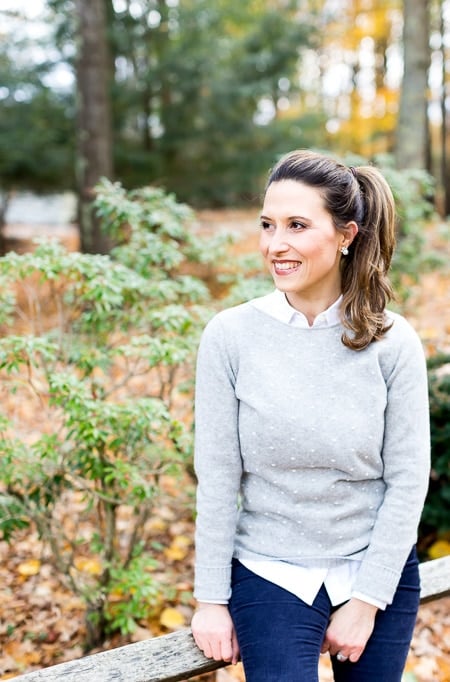 While I was fortunate to grow up in the beautiful country of Turkey, I was born with itchy feet. A desire to see and experience more led me to the US and a career as a hotelier. Many years of living abroad and marrying an American man has shaped me into who I am today.
About The Blog:
I started Foolproof Living in 2013. At the time, my husband and I were living on a small island in the Caribbean. My mother had just passed away from sudden cardiac arrest. I was feeling very sad and lonely. A friend, who knew how much I loved cooking, suggested I start a food blog. I was already an avid reader of food blogs so the idea of documenting our life on the island and some of my mother's recipes sounded like a good fit.
Little did I know, this challenge of learning food photography and building a website were exactly what I needed to get me through a difficult time. Over several months of watching and studying YouTube videos, I learned the necessary skills to maintain a food blog. I felt a renewed sense of purpose with each passing day. Who knew that having a creative outlet could work such wonders on your soul? Since then, I have been writing and photographing everything you see on this website.
In October of 2015, we moved back to the US, lived briefly in Philadelphia and Atlanta, and are now currently residing in a small town called Manchester in Southern Vermont.

What I Cook:
As a self-proclaimed "Foodie for Life," much of this site is devoted to all things delicious – recipes, food photography, and how-to videos of the dishes we savor in our house and share with friends.
I am a firm believer that if you know how to read, you can cook. I strive to write recipes with easy-to-follow instructions and ingredients that are accessible to everyone. Because my husband and I make it a priority to follow a nutritionally-balanced diet, you'll find plenty of healthy – yet still flavorful – dishes here. In a perfect world, I'd be a full-time vegetarian (which is why I feature so many vegetarian and vegan recipes), but for now, I still crave the occasional steak and enjoy satiating my meat-loving husband with a range of meals.
As of September 2016, after reading a book called Eat to Live
and watching this episode of CBS's 60-Minutes about the dangers of consuming processed sugars in our diets, I decided to make the switch and use only natural sweeteners (i.e. honey, maple syrup, coconut sugar, sucanat, dates, etc.) in my baking. As a result, I no longer share recipes made with processed sugars on Foolproof Living.
Curious? Click here to see all the naturally sweetened recipes I shared so far.
OUR TRAVELS:
Both my husband and I love traveling and take every opportunity we get to see more of the world. I love taking photos on our trips and sharing some of them here on the blog. If you are looking for a fun trip, be sure to check out the Far & Away page.
WANT TO CONNECT?
If you like what you see, have a question, or just want to say hi, please do not hesitate to reach out. I would love to hear from you.
FAQ
Do you have a portfolio website where I can see your work?
Yes, you can see most of my work in my portfolio website www.adsanford.com

What kind of camera equipment do you shoot with?
I shoot with a Canon 5D Mark III. Check out a detailed list of my Photography Equipment.

Where else can I find you?
I am a big fan of Instagram and Pinterest and spend a lot of time on both social media outlets. You can also connect with me through Facebook and Twitter.
Do you do freelance work?
Yes! As a food & lifestyle photographer and a full-time blogger, I am always excited about creative collaborations, photography opportunities, brand ambassadorship, writing & photographing for guest posts, and recipe development. If you are interested in working together, check out my Work With Me page for more information.
Are your photos available for sale?
Some of my photography is available through a food stock photography agency called Picture Pantry. You can view and purchase my photography through my Picture Pantry Library.
If you see a photo you like on the blog/ my portfolio and it is not available there, feel free to contact me.
All of the photography and texts used on www.foolproofiving.com are protected worldwide by copyright laws. Unauthorized use, duplication, and distribution of this material (including all of the photography, text, and recipes) without express and written permission from Ayşegül D. Sanford (the author) are strictly prohibited. Excerpts and links may be used, provided that full and clear credit is given to www.foolproofliving.com with appropriate and specific direction and link to the resource/original content. For me please read through this site's  "Copyright & Privacy Policy".