When I was presented with the opportunity to join a group of travel writers as a part of a project called "#CaptureAnguilla", I had no idea what was in store for me. As someone who is already living on a gorgeous Caribbean island in Virgin Gorda, I didn't think that it would be much different. I was so wrong; Anguilla ended up exceeding all of my expectations and reminded me that every island in the Caribbean has its own individual character and charm. At the end of four days and after spending an amazing time with like-minded travelers who are just as hungry to see and know more about what our world has to offer, I was left with memories and these photos.
Here are some of my notes and memories that I hope will help you if you ever plan to visit this breathtaking part of the Caribbean.
How to Get There?
There are plenty of routes to get there, although via St. Maarten then by boat is the most common. We took WinAir from Beef Island to St. Maarten's Princess Juliana International Airport – SXM (also knows as the Dutch Side). We were then picked up by the Calypso Boat Charters crew and transported to the ferry dock five minutes away. The boat ride to Anguilla was very smooth and less than 30 minutes. Lastly, we went through immigration both in St. Maarten and Anguilla.
Where to Stay?
Viceroy Anguilla
Viceroy Anguilla was one of the most luxurious and beautiful resorts I have ever stayed at in the Caribbean. Being part of a writers group, we checked into an extravagant 5 bedroom, beach-front villa with a fully-equipped kitchen, infinity pool, and private beach access on Barnes Bay dotted with exclusive umbrellas and chaise lounges. It was the idyllic environment for us to get to know one another and exchange creative ideas.
In addition to our villa, we spent quite a bit of time in the Sunset Lounge eating some of the best sushi I have had in a long time. While we were there, the annual Carnival island boat races were taking place and it was an incredible sight to see them gliding behind the infinity pool from Sunset Lounge.
While I really enjoyed the sushi at Sunset Lounge, the highlight of our stay at Viceroy Anguilla was our private Sea-to-Table beach dinner that we savored the first night of our trip. We enjoyed fresh local crayfish paella, a lime conch ceviche, and other island flavors prepared for us by Executive Chef Rafael Gonzalez and his team.
Àni Villas:
If you are looking for a full-service private villa that will accommodate all of your family and/or friends with your own private chef, pool, and amazing views, Ani Villas is your place.
I had thought nothing could beat the luxury of Viceroy Anguilla, so I was definitely surprised by the comfort and beauty that Àni Villas offered. You are immediately welcomed into a cozy atmosphere led by a friendly staff who are there to make your vacation seamless. From rooms with incredible views and the utmost comfortable beds, breakfast with freshly-baked muffins, banana bread, and warm pancakes to an incredible dinner set under the stars, Àni Villas was more than a dream come true.
For me, the highlight of our visit to Àni Villas was learning about the Ani Art Academies, as outlined on their website: " A non-profit organization that provides an intensive multi-year art skills education to aspiring artists around the world. Utilizing the highly successful training system developed by artis Anthony J Waichulis, the Ani Art Academic Program is designed to promote creative freedom through logic and discipline."
We visited the Academy on our last day, where the head instructor, Timothy Jahn warmly welcomed us. He introduced us to some of his apprentices and showed us a couple of the art pieces they have been working on. Incredibly moved, I can honestly say that I have never seen this kind of commitment to giving back to society throughout the years I have lived in the Caribbean. If you get a chance to stay at one of the exclusive properties that Àni Villas has worldwide, such as Sri Lanka, Thailand, and The Dominican Republic, I highly recommend that you pay a visit to their art academies.
Where to Eat?
Viceroy Anguilla:
As previously mentioned, Viceroy's Sunset Lounge is a prime place to enjoy sushi with a view. The resort also offers private beach dinners and four other restaurants with family-friendly alternatives for breakfast, lunch, and dinner.
Tokyo Bay at CuisinArt Resort:
The dinner at the Cuisin Art was simply impeccable. Every dish served was hand-crafted with locally grown, fresh ingredients (from their famous hydroponic garden) by Executive Chef Jasper Schneider, Sushi Chef Joe Richardson, and their team's Director of Food & Beverage Jonas Treffers. The sushi experience at CuisinArt should be on your list when dining in Anguilla.
Beach Lunch on Shoal Bay East:
If you are visiting an island in the Caribbean, you have got to have a beach picnic or a private tented lunch like we got to experience in Anguilla, of course, set up by the team behind Àni Villas. It was so much fun and, might I add, delicious! We spent an entire afternoon on the beach eating, drinking, and chatting about the incredible natural elements we were amongst.
Seriously… what could be better in life than having a spectacular time with like-minded, creative friends bobbing in the ocean with a rum punch in hand?
Lunch at Da'Vida:
Da'Vida is a beach restaurant located in the picturesque Crocus Bay. It is a lively place to go on Sundays with friends to enjoy local food, lounge on the beach, and listen to the music of famous singer and songwriter Omari Banks. His band and music were one of the best I have experienced in the Caribbean.
Blanchard's Beach Shack:
Blanchards is one of the most famous (and expensive) restaurants in Anguilla, that opened back in 1994 by a couple, The Blanchards, and became so popular they even published a bestselling cookbook. Their beach shack is a newer addition that opened in 2011 and is more of an affordable alternative for those who want to enjoy fresh food in a picturesque setting. If you are looking for a charming menu that has a beachy-casual vibe and also caters to vegetarians, you have to stop by Blanchard's Beach shack on Meads Bay.
What to do?
Spend a Day (or Everyday) on the Beach:
If your understanding of a Caribbean vacation is lounging on the beach with an umbrella drink in your hand, you are in the right place. Anguilla offers so many beaches with blue waters and powdery white sand. And believe me, the photos you see here do not do justice to the real thing. You just have to go there and see it for yourself.
Take a Painting Class with Lynne Bernbaum:
I have never been good at drawing and/or painting and can honestly say it's not "my thing". But when I heard that a local artist, Lynne Bernbaum, was going to teach us more about the art of painting, I was thoroughly excited. After all, who could say no to a class with complimentary mimosas?
Our class took place in the Sunset Lounge at Viceroy Anguilla, as Lynne offers her class to resort guests every week and also has a gallery in Sandy Ground on the island. It was a cool experience learning to draw and paint a beautiful island scene with the help of our super-patient teacher, Lynne. If you are looking to take a break from the sun, learn a thing or two about painting, and meet a very interesting woman who is originally from Texas but has lived in Anguilla for many years, you should definitely join one of Lynne's classes.
Mountain Bike Excursion – Winward Point:
Talk about getting out of your comfort zone… Àni Villas hosted this unforgettable mountain bike excursion, where we ended up at the very east-end point of the island overlooking Captain's Bay. Though the view was totally worth it, this was an experience of Anguilla's rugged wilderness. If you decide to do the mountain bike excursion or simply hike there, I'd recommend wearing hiking or sturdy shoes as the rock formations by the coast have sharp edges and can be dangerous if you're not cautious. Also, I'd consider this activity only for adults who lean more towards the adventurous side.
Sunset Sail on Tradition:
Personally, the sunset sail hosted by Captain Laurie and Deborah of Tradition Sailing was the highlight of our trip. Our sailboat, Tradition, was a classic wooden 50' gaff-rigged West Indian sloop that was built in 1978. As we rode through the Caribbean ocean, we sipped our champagne cocktails and enjoyed the wind that took us to the protected cove of Little Bay nearby where we anchored to dip in the water, nibble on a dinner spread, and watch the shooting stars post-sunset.
Join the Islanders – Watch the Carnival Parade of Troupes in The Valley:
The beginning of August is Carnival month in Anguilla, where locals wear colorful costumes representing their community and traditional background. They vibrantly dance (and drink) through the streets of their island, so if you are visiting Anguilla at the beginning of August, you have to stop by and watch this truly unique cultural show full of music and bright costumes.
To get a true sense of the traditional Carnival preparations, we went to see a parade team get ready for the big day. I have seen many Carnivals in the BVIs, though I never realized the work that goes on behind the scenes. One of the travel writers of our group, Rachel, even volunteered to dress up and join a troupe. Later in the afternoon, we spent a couple of hours watching the Carnival and taking photos of the beautiful men and women of Anguilla.
Horseback Riding on the Beach:
If you are looking for a fun, relaxed, casual activity, and also love horses, you should check out Seaside Stables Anguilla, a local company that offers horseback riding by the sea. This activity was one of the most exciting for the people in our group. The ride was close to an hour and was held along both Cove Bay and Maunday's Bay, an untouched and pristine beach on the south-western coastline of the island. If you are planning to ride, make sure to wear your swimsuit under your clothes as these horses love going into the ocean.
Sigh..
It has already been a week since I came back home, and the friendships I made are still on my mind. Even with all of its beauty, Anguilla wouldn't have been as much fun without these wonderful creatives. I am so lucky to have met you and spend this special time together. Thank you for exchanging ideas, talking honestly about your challenges, encouraging me in my photography, my work, and for doing what you are doing. Once again, I am reminded that it is about the community over competition. And I am so humbled to be a part of our #CaptureAnguilla community. Hope to see you sometime really soon…
If you are reading this and made it all the way down here, please take some time to follow and support these friends. I promise, their work is worth your time.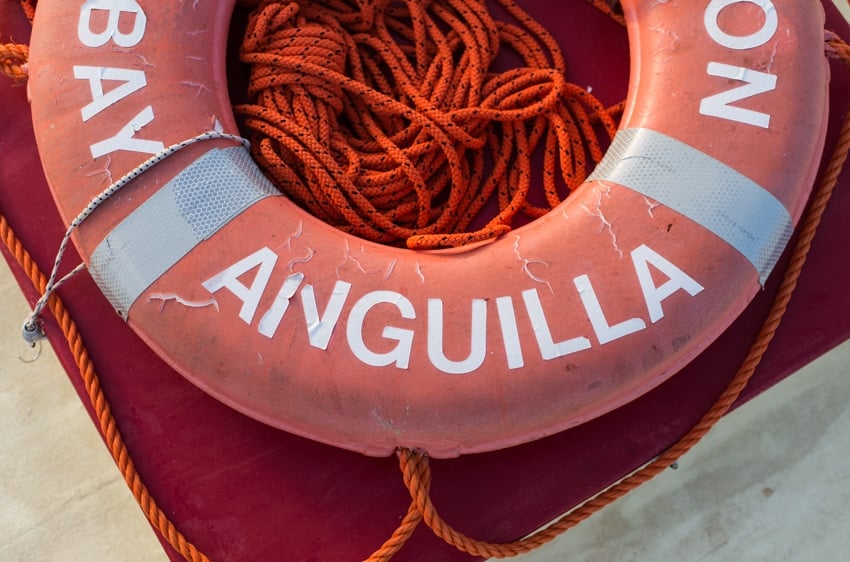 Sponsors
Skype @Skype | Viceroy Anguilla @ViceroyAnguilla | So Del Mel Swimwear @SoDelMelSwim | Regine Chevalier @reginechevallier | Beau & Ro Bag Company @BeauandRo | Posh + Prep @PoshandPrep | Zassniskin @zassniskin | PiperWai @PiperWai | CuisinArt @VisitCuisinArt | Calypso Charters Anguilla | Tradition Sailing | Lynne Bernbaum | Seaside Stables Anguilla @seasidestablesanguilla |
And the final word goes to our organizers Lacy, Amy, and Kristen, and sponsors (listed above), who made it all happen. THANK YOU so much for helping us Capture Anguilla.
To see more photos, check out the "CaptureAnguilla" hashtag on Instagram.
---
Like this recipe? Consider sharing: