Here are 5 things that I know to be true:
I think the best time to visit the Caribbean (and of course Virgin Gorda) is in the months of May and October because weather in those months is neither too hot nor too cold. The minute November hits, the winds start. I do like the breeze but I prefer the mellow days of May and October.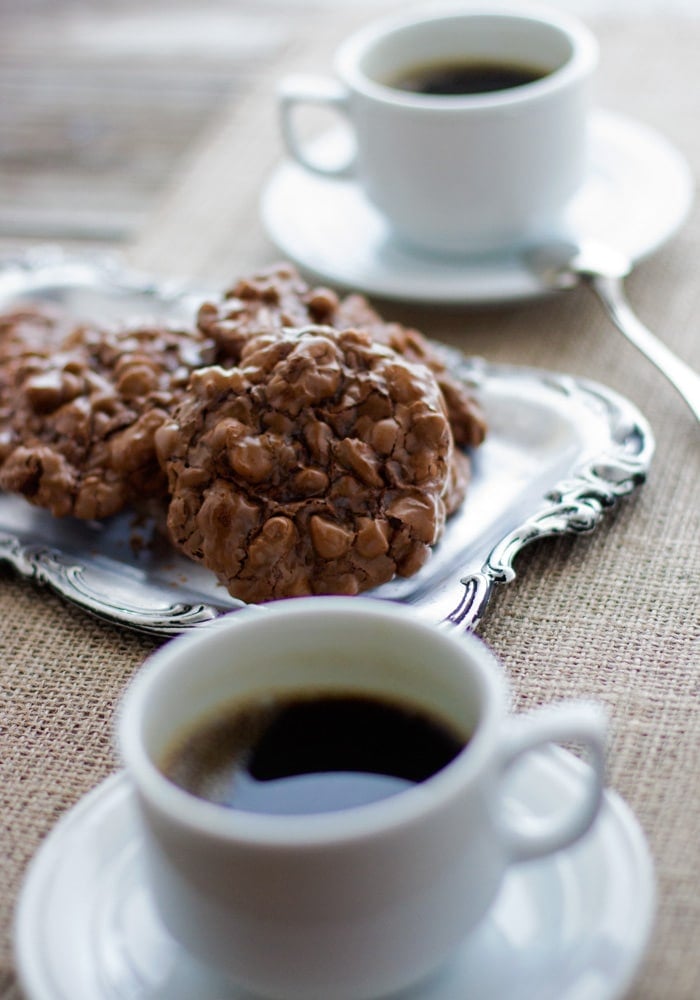 There is so much to do in Virgin Gorda, where my husband and I live. I need to sit down and work on posting some of those places on my blog. Just need to decide which one to start with…
I really enjoyed reading "Nigel Slater's 5 Essentials for the Home Cook" article on thekitchen.com. I knew about the first 4 essentials (and mostly applied) but I never thought about the 5th one: "Once a week, buy an ingredient you have never used before. You never know what you might discover." I thought that it is such a clever idea. What a great way to create recipes with new ingredients! It is like a home version of the Food Network show "Chopped". I guess, at the end, my husband will "chop" me if it turns out to be a bad dish. 🙂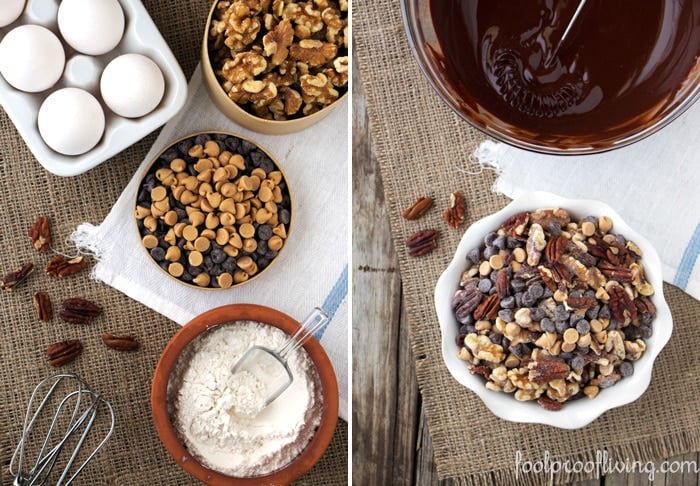 Chocolate or chocolaty deserts never fail as a dessert. 99% of the people I know love chocolate. If I am planning a party or just have a friend come over for coffee, I make sure that I have plenty of good quality chocolate at home. I prefer dark chocolate with nuts. Darker the better.
Last night, I enjoyed watching our friends fight for the last of these Chocolate Peanut Butter Globs that was left in the cookie jar. I know it's not nice to enjoy people fight, but hearing them say that this was the best thing they've had in their lives and watching them fight for it was selfishly satisfying.
The funny thing is that I cannot agree more. These peanut butter globs (not cookies!) are outrageously chocolaty with a ton of nuts that you can enjoy with every bite. The sweet and salty peanut butter chips add even more of a nutty flavor that enhances the taste of the chocolate.
It is one of those forever satisfying Ina Garten cookies that is guaranteed to impress any chocolate and peanut butter lover.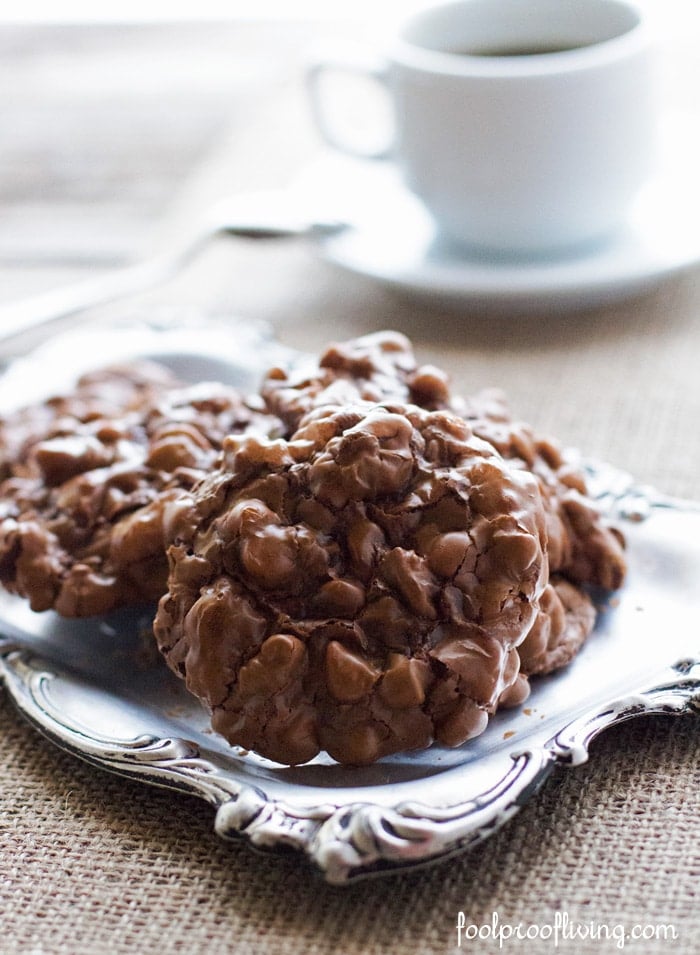 How To Make Barefoot Contessa'S Chocolate Globs
The process of making these glob cookies have 4 folds:
First, you melt the chocolate: To do so, you simply melt the chocolate with butter in a bowl placed over simmering water. You let it cool on the counter while you are working on the batter.
Second, you prep the nuts mixture: In this chocolate globs cookies recipe, Ina uses a combination of walnuts, pecans, chocolate chips, and peanut butter chips. You combine all the nuts and chips in a bowl along with a little bit of flour. The role of the flour here is to prevent the nuts and chips to stick to each other.
Third, you prep the "cookie" batter: To prep the batter for the globs, she mixes eggs with espresso powder (instant coffee would work too), and vanilla extract in a standing mixer (handheld mixer would work as well). Here, espresso powder is used to enhance the chocolate flavor. However, if you don't have any you can simply omit it.
Next, you add in the sugar, chocolate mixture, rest of the flour, baking powder, and salt into the batter. Here, it is important not to overmix this mixture. If you do so, your chocolate globs will be too hard.
Finally, you fold the nuts and chips into the batter just until combined. Then using an ice cream scoop, you scoop them onto a baking sheet and bake in a pre-heated 325 F degree oven for 15 minutes.
They will look undercooked when they first come out of the oven, but as they sit they will harden. I usually let them cool for 20 minutes and serve them while they are still somewhat warm.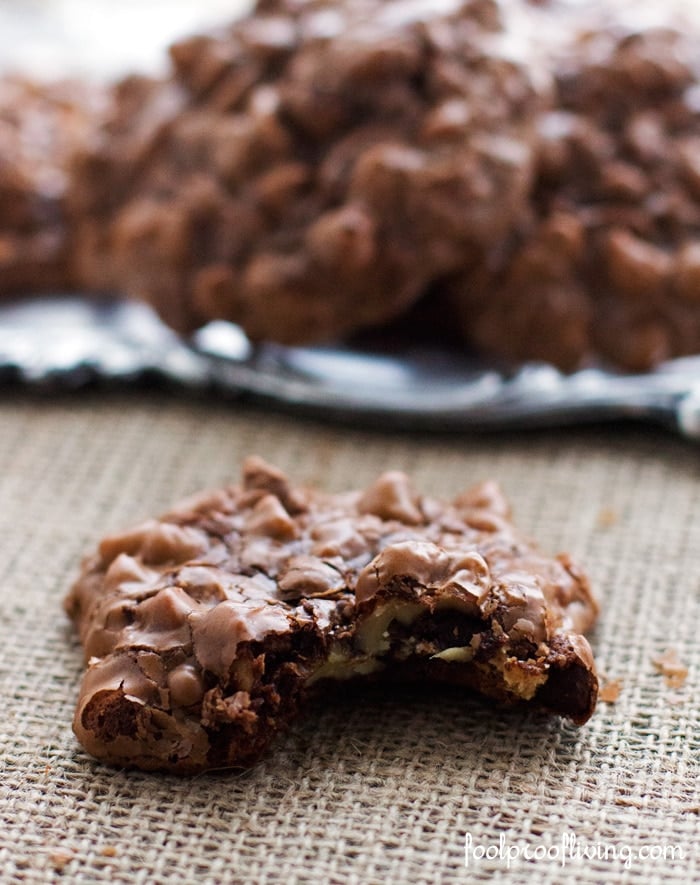 A Few Tips for The Best Chocolate Peanut Butter Globs
Best way to store your globs: I use this glass cookie jar ?? (affiliate link) to store these chocolate globs (and all of my cookies). I love that it is clear so that I can see through it. I also like the fact that it has a lid with a large mouth so that my cookies are covered, but it is easy to grab one whenever I want.
Can I make the batter in advance: Yes, you can make the batter a day in advance, scoop it onto a large baking sheet, cover tightly with stretch film, and let it sit in the fridge until you are ready to bake. Before baking, let them sit on the counter for 20-30 minutes and follow the instructions as stated.
Can I freeze this peanut butter globs: Doubletree Hotel's Chocolate Chip Cookies I haven't tried this yet, but I freeze these all the time so I am assuming that it would be just fine. Though like I did it with those cookies, I recommend first scooping them out onto a parchment baking sheet, letting them harden in the fridge overnight, and then placing them into an airtight container (or a Ziploc bag) before placing in the freezer.
For anybody who needs an afternoon-pick-me-up, surprise them with these globs. Oh and do not forget to pair them up with a cup of coffee. I promise they will love you for it.
After all, it is the month of giving thanks♥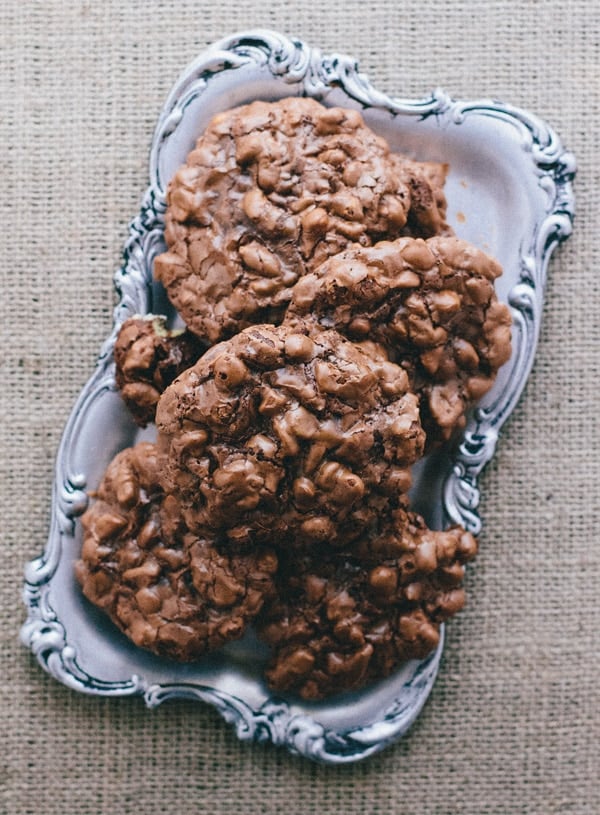 If You Liked This Chocolate Peanut Butter Globs Recipe, You Might Also Like
Chocolate Peanut Butter Globs Recipe
Barefoot Contessa's Chocolate Peanut Butter Globs recipe: Chunky walnuts and pecans mixed in with chocolate and baked to perfection.
Print Recipe
Ingredients
6

tablespoons

unsalted butter

(3/4 stick)

12

oz.

bittersweet chocolate chips

divided

2

oz.

unsweetened chocolate

2

large eggs

1

tablespoon

instant espresso

or coffee powder (optional)

2

teaspoons

vanilla extract

3/4

cup

granulated sugar

1/3

cup

plus 1 tablespoon all-purpose flour

1

teaspoon

baking powder

1/4

teaspoon

Kosher salt

1

cup

whole walnuts

NOT chopped

1

cup

whole pecan halves

NOT chopped

2/3

cup

peanut butter chips
Instructions
Pre-heat the oven to 325 degrees. Line 2 baking sheets with parchment paper.

Place the butter, 6 oz. of chocolate chips, and the unsweetened chocolate in a glass bowl. Place the bowl over simmering water and stirring occasionally, melt the chocolates and butter. Once melted, let it cool in room temperature for 10-15 minutes.

Combine the remaining 6 oz. chocolate chips, walnut halves, pecan halves, peanut butter chips and 1 tablespoon flour in a bowl. Set aside.

Beat the eggs, espresso powder, and vanilla in the bowl of an electric mixer fitted with a paddle attachment until they are combined. Scrape the bottom of the bowl with a rubber spatula halfway through to ensure that they mix thoroughly.

Increase the speed to medium high and add the sugar. Beat it for 2 minutes.

Decrease the speed to low and add the chocolate mixture and mix it until combined. Set it aside.

Whisk the remaining 1/3 cup flour, baking powder, and salt in a bowl.

Fold it in to the chocolate batter. Do not overmix.

Lastly, fold the mixed nuts and chocolate chip mixture until they are all coated with the chocolate batter mixture.

Using 2 spoons, drop rounded amounts of batter 1 inch apart from each other on to the prepared baking pans. Keep in mind that they almost double in their size. Mine were close 2 inches in diameter. I ended up with 12 globs.

Bake for 15 minutes. Cool it on a rack.
Nutrition
Calories:
340
kcal
|
Carbohydrates:
30
g
|
Protein:
6
g
|
Fat:
23
g
|
Saturated Fat:
12
g
|
Cholesterol:
31
mg
|
Sodium:
103
mg
|
Potassium:
229
mg
|
Fiber:
3
g
|
Sugar:
20
g
|
Vitamin A:
155
IU
|
Vitamin C:
1
mg
|
Calcium:
93
mg
|
Iron:
2
mg
Adapted from Ina Garten's Barefoot Contessa Foolproof: Recipes You Can Trust Cookbook Pg: 230
Like this recipe? Consider sharing: