If you have ever worked in a hotel or know someone, who works in a leadership role in a hotel, you would know that the month of October is also known as the budget month. I guess, it is the budget month in most other business, but I can't vouch for that because I have never worked for any other industry.
As in most businesses, during this month, the leadership of the hotel gets together and goes over every line on their balance sheets and profit & loss statements, and try to predict next year's revenue and expenses for every single avenue of the hotel based on historical data and goals for the upcoming year.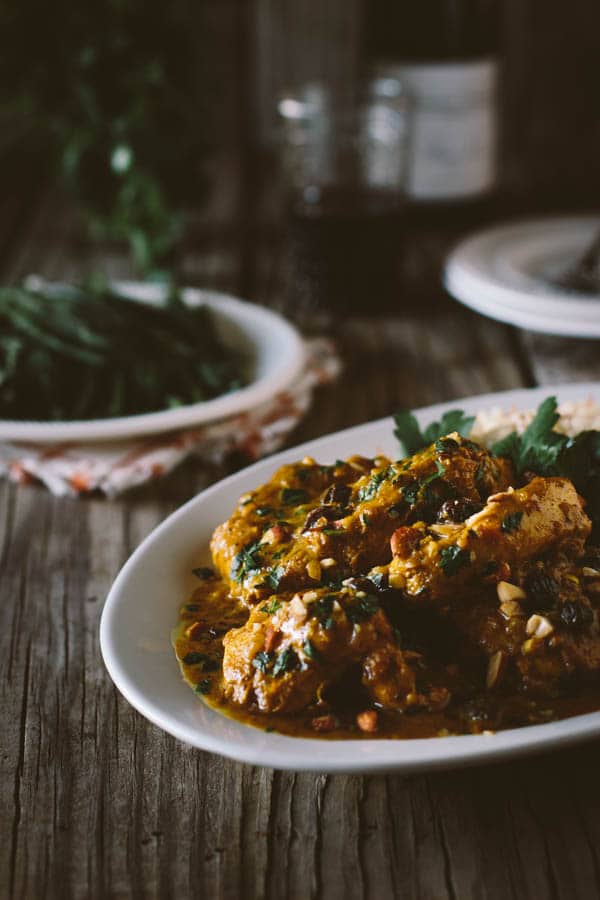 The process of getting the budget ready is rather a lengthy process that includes a dozen of excel sheets with super complicated formulas and many discussions, some of which are pretty heated, with other department heads. In the environment of luxury service business, where the owners are closely watching every single line of expense and revenue, you have got to be very adamant about what you want and why you want it. So, as you can imagine, to survive through this time of the year, you have to be pretty thick skinned.

After all the discussions and number crunching, the executive committee members present the budget to the super-seasoned accounting masterminds of the corporate office. This process is also known as the "grilling process", where the leadership of the hotel goes into a conference room (and yes, we have a conference room on this island!?) and answer questions about every single detail on that budget proposal. This meeting usually takes more than 6 hours and by the time it ends, those guys are in need of alcohol. A lot of alcohol…
But for me, as the wife of a resort manager of an ultra luxury hotel, life at home could be just as difficult with a husband, who is either on his computer or on the phone at all times with an attitude of don't touch me or you will die.
Okay, well… It is not that bad, but it is not good either. The month of October for us, the significant others of the executive committee team, is the month where our relationship gets tested to see if it can stand the test of the budget process. You have to act cool and be a supportive figure in the life of a person, who is emotionally and physically drained.
In our household, my husband deals with this time by being quite, so much so that if I don't say anything we maybe in danger of not saying a word to each other. He is physically there, but not that much, because he is preoccupied with the numbers and how he is going to make his case for the things that he wants.
Thankfully, they presented the budget to the corporate office yesterday, and it went well. And for the first time in a long time, my husband woke up relaxed and in a good mood. I am not too sure, but I think I even heard him whistling in the bathroom. Or, it maybe my wishful thinking…
Either way, I am glad things are getting back to normal.
They still need to go over their notes from the meeting and make edits, but they have jumped over the first big hurdle. Next, they will present it to the owners, and I am pretty sure that will be another drama. But right now, I am not going to worry about it.
So, this is what is going on in the home front. What is happening in the kitchen is this delicious Slow Cooker Curried Chicken Breasts. I made it yesterday for our celebration dinner, and served it with white rice and steamed green beans. It is one of those dishes that takes less than 15 minutes to put together. All you have to do is to quickly microwave the flavoring mixture made up of onions, garlic, ginger, curry powder and tomato paste, and place it in the slow cooker with the rest of the ingredients. Next thing you know, when it is time for dinner, you have a tender, juicy, and flavorful chicken for a dinner that will make even the quietest man talk.
In my case, he said, "it is delicious".
Slow Cooker Curried Chicken Breasts
Slow Cooker Curried Chicken is an easy to make curry chicken recipe that requires minimal preparation but offers major flavors. Chicken breasts conveniently cooked in crockpot, this curry chicken is a healthy and easy weeknight family dinner.
Print Recipe
Ingredients
2

onions

chopped

7

cloves

of garlic

minced

2

tablespoons

minced or grated fresh ginger

4

teaspoons

curry powder

1

tablespoon

vegetable oil

1

tablespoon

tomato paste

1

cup

chicken stock

preferably homemade

3

tablespoons

Minute tapioca

6

pieces

of chicken breasts

skin removed, washed, and pat-dried

salt and pepper

1/2

cup

raisins

1/2

cup

non-fat yogurt

2

tablespoons

parsley

chopped

1/2

cup

salted cashews

roughly chopped
Instructions
Mix the onion, garlic, ginger, curry powder, vegetable oil, and tomato paste in a bowl. Microwave the mixture about 5 minutes, or until the onions are softened, making sure to give it a stir half way through.

Transfer the now semi-cooked onion mixtures into the slow cooker.

Stir in the chicken stock and tapioca. Give everything a large stir to make sure that they are all incorporated.

Season both sides of the chicken breasts with salt and pepper. Nestle them into the slow cooker. Put the lid on and allow to cook in the low heat setting for 4-6 hours.

When cooked, place the raisons in the slow cooker and let them plump up for 10 minutes.

Using thongs, transfer the chicken breasts into a large platter, cover with aluminum foil, and set aside.

In a medium-size bowl, mix 1/4 cup of the hot braising liquid with yogurt. Stir the mixture into the slow cooker. Add in the parsley.

To serve, spoon the liquid over the chicken and garnish it with cashews.
Notes
Cook Time: 4-6 hours[br]Prep Time: 15 minutes
Nutrition
Calories:
296
kcal
|
Carbohydrates:
40
g
|
Protein:
9
g
|
Fat:
13
g
|
Saturated Fat:
5
g
|
Cholesterol:
4
mg
|
Sodium:
250
mg
|
Potassium:
549
mg
|
Fiber:
4
g
|
Sugar:
6
g
|
Vitamin A:
249
IU
|
Vitamin C:
10
mg
|
Calcium:
80
mg
|
Iron:
3
mg
Adapted from Slow Cooker Revolution
cookbook.
Like this recipe? Consider sharing: