I have friends, who go to the mall when they need a change of scene or to simply pass time. When I need that, I go to Whole Foods Market. At least, I used to back when I was living in a city.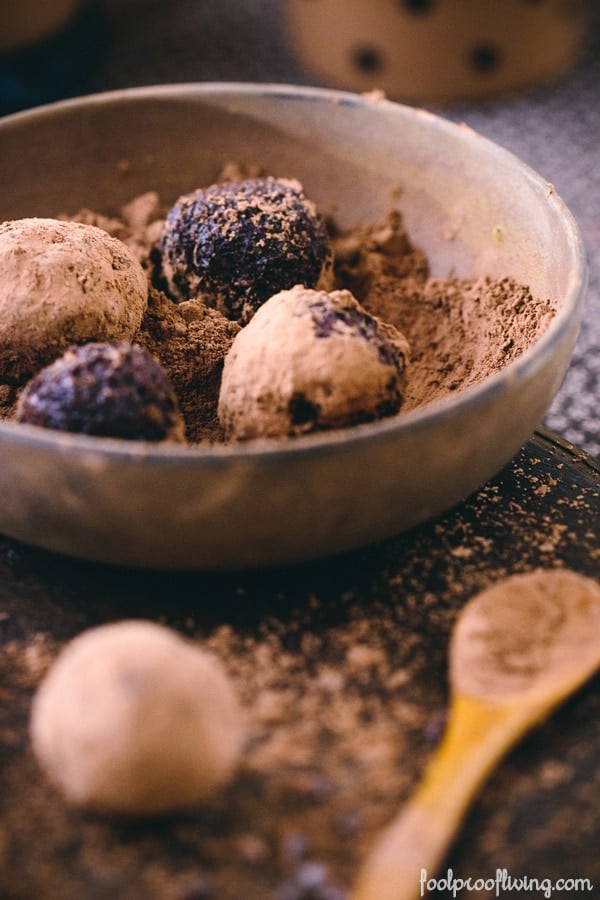 I find Whole Foods to be a place of inspiration for my cooking and life, in general. I love the neatly organized aisles full of upscale grocery items ranging from organic nut butters to never-frozen meats to hand picked strawberries to perfume smelling body lotions.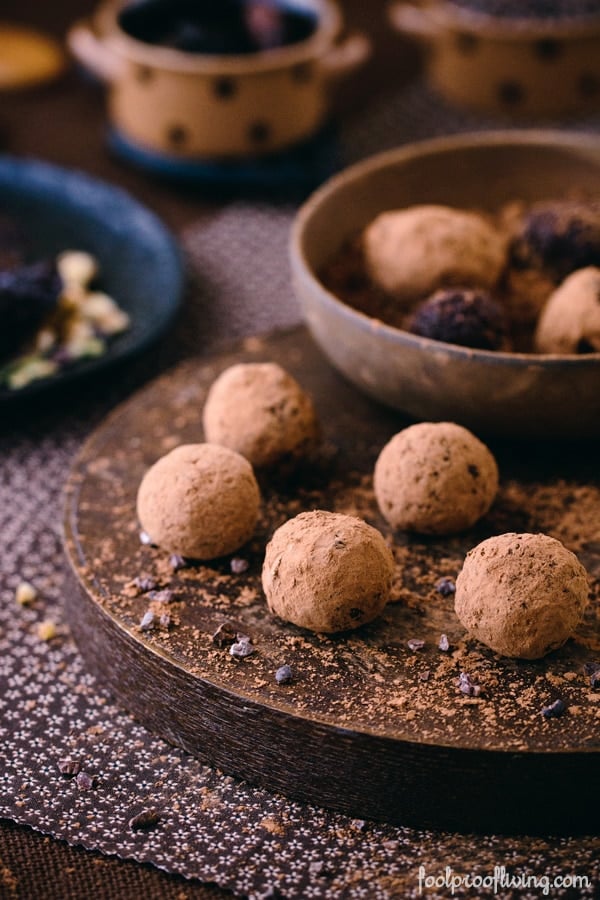 Although I cannot afford to shop from there all the time, when I want to indulge in a handmade chocolate bar or a healthy snack, I choose to spend my money in Whole Foods. Every time I shop from there I feel like it is not bad for me. Even if it is a candy bar full of sugar and processed ingredients.
Luckily, my favorite thing in Whole Foods, is a healthy snack called Chunks of Energy.
Chunks of energy is sold in the bulk section, where customers can fill their own bags with organically grown rice, grains, beans, nut butters, dried fruits, snacks, etc. It is made up of a long list of healthy ingredients like dates, walnuts, sunflowers seeds, raisons, almonds, cocoa powder, sesame seeds, etc.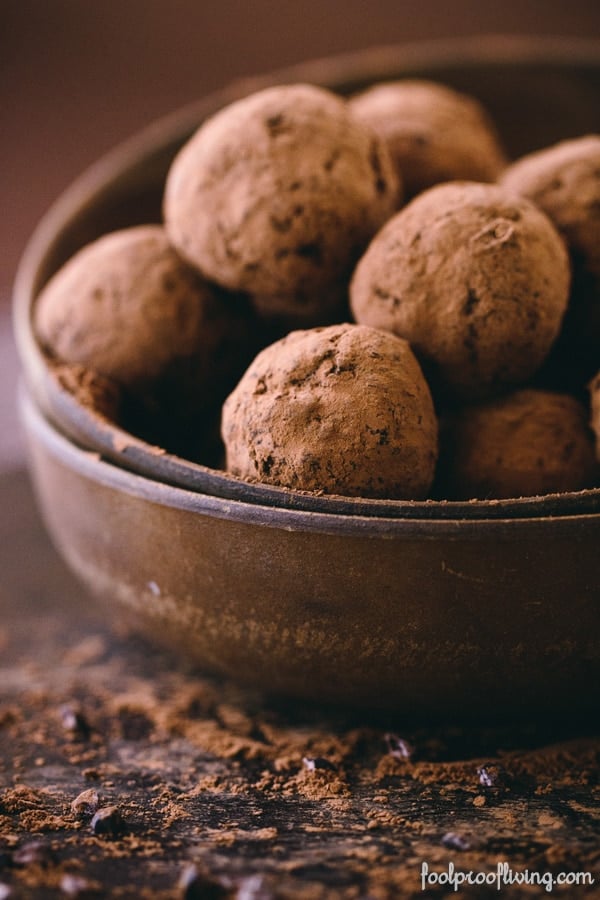 It was not until the last time I spent $8 on a small bag full of Chunks of Energy, I thought to myself I should try to make this at home. I took a picture of the list of ingredients with my phone and decided to give it a try.
And boy, was that a good idea??!
Simply cheating from the list of ingredients and the good old trial and error method, I developed the homemade version recipe of my favorite snack. Since then I have made several different versions of this recipe and built a formula to make these amazing snacks in different ways.
Here is how it goes:
Step 1:

Step 2: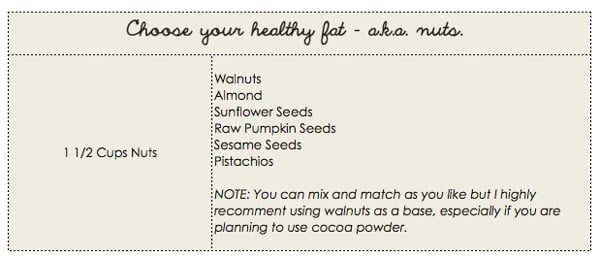 Step 3:

Step 4: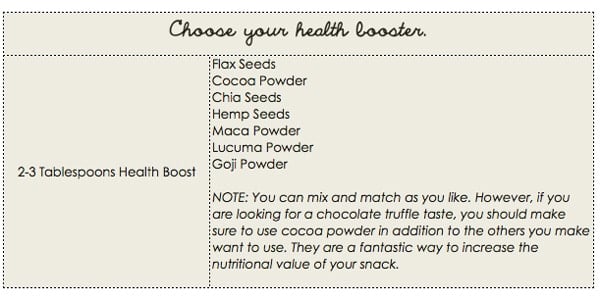 Step 5:

Step 6:

Once you decide on the ingredients you want to use, all you have to do is to put everything in a food processor and process until combined. Then you can easily make truffle sized bites and roll them in nuts or cocoa powder.
It is that easy.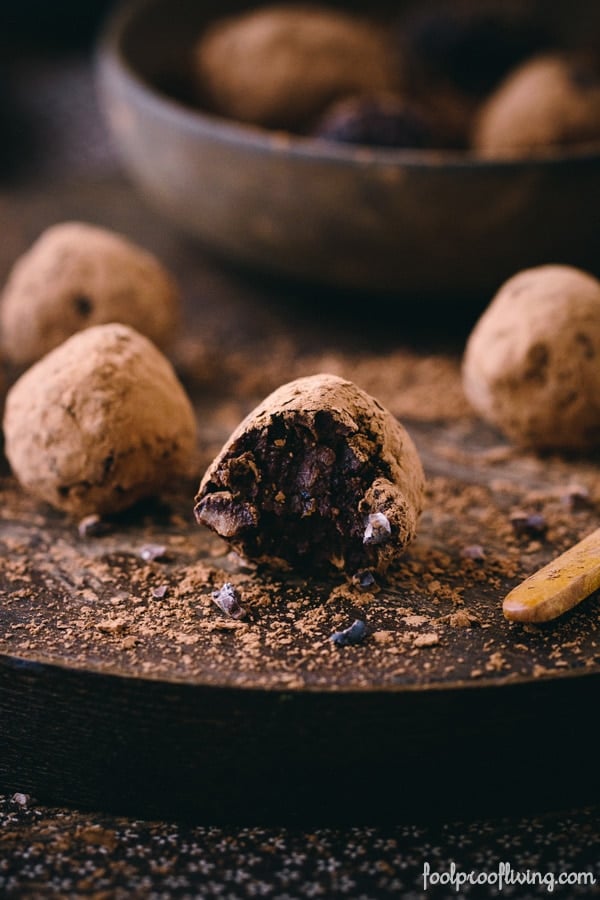 When I made these the first time, my husband did not know what they were made of. They were on the counter waiting to be photographed. He asked me if he can try one and I said yes.
I would have loved you to see his face after the first bite. It was priceless. You could tell he thought it was made of chocolate and surprised that it was not. He said, "Wow, whatever this is, it is out of this world!!"
What can I say?? other than "mission accomplished" ?!!?
Vegan Cocoa Truffles
Vegan Cocoa Truffles – If you are a fan of Whole Foods' snack section and buy their chunks of energy snack balls, I've got good news for you. This vegan cocoa truffles recipe is created after purchasing way too many of them and deciding that it's about time to create this recipe at home. Made with healthier ingredients like dried (no sugar added) fruit, almond flour, and chia seeds, you can easily customize them to your liking with all my tips below.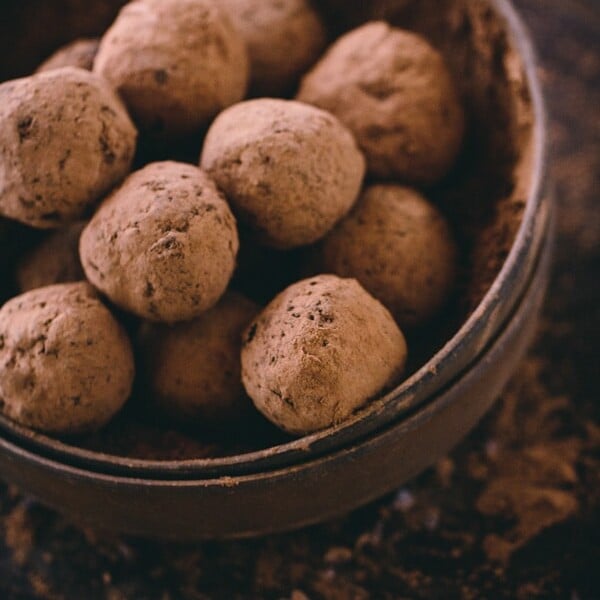 Print Recipe
Ingredients
1

cup

12-13 Medjool Dates

1/2

cup

Turkish Dried Apricot

3/4

cup

walnuts

1/2

cup

sunflower seeds

1/4

cup

raw pumpkin seeds

5

3+2 tablespoons natural cocoa powder – divided and sifted

2

tablespoons

almond flour

3

tablespoons

unsweetened shredded coconut

1

tablespoon

chia seeds

1

tablespoon

flax seed meal

1

tablespoon

hemp seeds

1/4

cup

water*
Instructions
Process dates, apricots, walnuts, sunflower seeds, pumpkin seeds, 3 tablespoons of cocoa powder, almond flour, coconut, chia seeds, flax seeds, hemp seeds, and 1 tablespoon of water in a food processor until combined, 1-2 minutes, scraping down the bowl every 30 seconds with a rubber spatula.

Check the consistency. If it is too thick add more water and process. I would highly caution you to check the consistency before adding more water.

Using a tablespoon measure, shape the mixture into small balls by rolling between the palms of your hands. Place them on a large baking sheet.

Transfer the baking sheet into the fridge and let it sit there for at least 1 hour.

Place the rest of the (2 tablespoons) cocoa powder on a dinner plate. Roll the truffles in cocoa powder and serve.

They will keep fresh for 5-6 days as long as they are kept in an airtight container in the fridge.
Nutrition
Calories:
102
kcal
|
Carbohydrates:
10
g
|
Protein:
3
g
|
Fat:
7
g
|
Saturated Fat:
1
g
|
Sodium:
2
mg
|
Potassium:
152
mg
|
Fiber:
2
g
|
Sugar:
7
g
|
Vitamin A:
132
IU
|
Vitamin C:
1
mg
|
Calcium:
21
mg
|
Iron:
1
mg
Like this recipe? Consider sharing: