Over the course of last year, there were a couple of recipes that I thought were the best of the best that I have ever created – the kind that I thought people would go crazy for and that would hopefully break records. Guess what happened?? None of them became as popular as I hoped. Surprisingly, recipes that I shared and didn't feel like they were anything spectacular made it big. Sadly, what I thought is my best work was somewhat ignored and got lost in the deep hole of this crazy place that I call W(ild) W(ild) W(eb).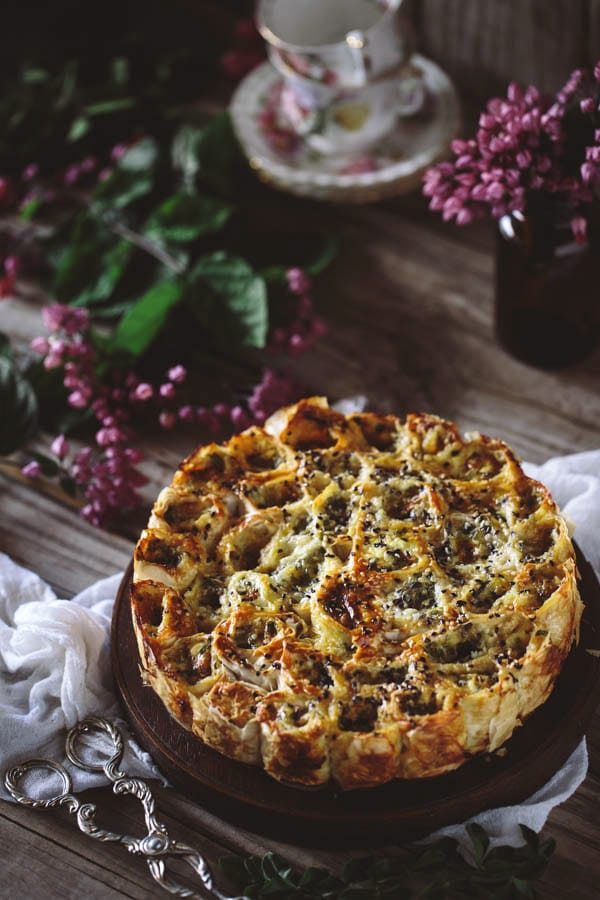 Just to give you an example; the recipe for the Oatmeal withAlmond Milk and Chia Seeds was the second most popular recipe on Foolproof Living last year. Funny thing is that if it is wasn't for my best friend's suggestion, I would have never considered sharing it, thinking that it was such an easy and quick dish that wouldn't even require a recipe. I find it hard to believe, but even at this very moment as I am typing this there are currently 4 people on that very page. How crazy is that?!
Although I am not much of a new year's resolution person, this year I want to be more intentional with what I share on my website. Looking over the numbers and most popular recipes of 2014 on Foolproof Living made me think. Yes, I need to make dishes that I like and want to eat, but I also need to think about what you want to see here too. After reading this blog post, it was clear that it is about time to listen to what the statistics are saying and decide on what to share based on that information. After all, I really want this website is to be a source for everyone.

With that in mind, I decided to look for recipes that are similar to the top three most popular recipes of 2014. This Cheesy Parsley Phyllo Rolls is a different version of the Spinach and Feta Cheese Börek, which happens to be the third most popular recipe of last year. I think the reason why it became so popular is because it is (1) authentic, (2) easy-to-make, and (3) a great dish that can be made for any meal. Not to mention, it is SO delicious.
As I was looking for inspiration for a different version of that börek dish, I stumbled upon this great Israeli food blog called Matkonation and saw this recipe. I thought that the presentation was so beautiful that I decided to create my own version of it. I am glad I did, because it ended up being a delicious alternative to börek that you can make anytime of the day and for any occasion. It is almost like a savory monkey bread, but it is made with phyllo dough and a simple filling with whatever I had in my fridge at the time. For this version, I used 4 different types of cheese and fresh parsley, but you can put anything you want in there. I bet you that caramelized onions with goat cheese or lightly cooked thyme flavored mushrooms with Gruyere cheese would also make great filling options for these phyllo rolls.
As you can see in the photograph below, I cut it as a slice (just like a cake), but you can certainly pull it apart and serve it like monkey or pull-apart bread.
I also made a quick video of how I made it with the help of my friend Berenice. Though I must admit, neither of us knows anything about making videos. So pardon me, for the lack of artistic presentation. I thought it would be helpful to show you how I made it rather than just writing it in a recipe.
On a final note, this recipe is one of those recipes that you can make ahead of time. As you'll see in the video, I made it a day in advance for a brunch party and let it sit in the fridge overnight. Then I baked it in the morning, right before my friends came over. Even though it would be okay to bake it right away, I strongly suggest allowing the flavors marinate for a couple of hours (or overnight) for the best results.
Cheesy Parsley Phyllo Rolls
This Cheese Phyllo rolls recipe is made by rolling phyllo dough sheets with a cheese and parsley mixture and arranging them on a cake pan side by side. This is not only a delicious but also a visually pleasing dish that is perfect for breakfast or brunch.
Print Recipe
Ingredients
3

tablespoons

vegetable oil

2

tablespoons

fat-free yogurt

2

large eggs

1/2

teaspoon

salt

1/4

teaspoon

black pepper

Vegetable oil spray
For the Filling:
8

ounces

feta cheese

crumbled

10

ounces

shredded – semi-firm cheese like swiss

gruyere, and/or cheddar

1 1/2

cups

2 large bunches fresh parsley, rinsed and chopped

1

egg

12-14

sheets of phyllo dough sheets

thawed overnight in the fridge

1 1/2

tablespoons

sesame seeds

black and white
Instructions
Whisk together oil, yogurt, eggs, salt and pepper in a small bowl. Set aside.

Prepare the filling: Place feta cheese, shredded cheese, parsley, and egg in a mixing bowl. Using clean hands, mix until combined.

Spray a 9-inch spring form pan and place parchment paper at the bottom. Set aside.

Place two sheets of phyllo dough on a clean kitchen counter. Gently brush 2 tablespoons of the yogurt mixture over the dough. Place one more sheet on top and lightly brush with the yogurt mixture. Place one last sheet on top.

Place 5-6 tablespoons of the filling on the long end of the sheet, making sure to distribute it evenly throughout the side.

Gently roll the filling into the log. Lightly brush the roll with the yogurt mixture. Cut the log into equal parts (each roll - approximately 2 1/2 inches).

Arrange the pieces in the spring form pan cut side up, starting from the outer corners.

Continue with the remaining phyllo dough sheets and filling until the baking dish is full. Generously brush the top of the rolls with the yogurt mixture and sprinkle it with sesame seeds.

Cover with stretch film and place it in the fridge. Allow it to sit in the fridge for at least an hour up to 24 hours.

When ready to bake, pre-heat the oven to 350 degrees. Bake for 1 hour, or until the top of the cake is golden.

Allow it to cool for 10 minutes. Run a pairing knife through the edges to loosen. Remove the cake from the pan, cut into pieces, and serve.
Video
Notes
Note: When adding salt to the liquid filling make sure to taste the cheese (especially the feta cheese). If it is salty enough you can omit adding salt.
Nutrition
Calories:
318
kcal
|
Carbohydrates:
13
g
|
Protein:
16
g
|
Fat:
23
g
|
Saturated Fat:
14
g
|
Cholesterol:
115
mg
|
Sodium:
803
mg
|
Potassium:
162
mg
|
Fiber:
1
g
|
Sugar:
2
g
|
Vitamin A:
1396
IU
|
Vitamin C:
15
mg
|
Calcium:
370
mg
|
Iron:
2
mg
Like this recipe? Consider sharing: