You probably heard the saying, if you want to learn something teach it. I cannot agree more.
The Edible Green Mountains Food Photography and Styling Workshop that I hosted with my friend Bea Lubas and Mary Blair in our beautiful town in Manchester back in June has been the highlight of this year. This was Bea's very first time in the US and though we have known each other as online friends for over a year, it was our first time meeting in person.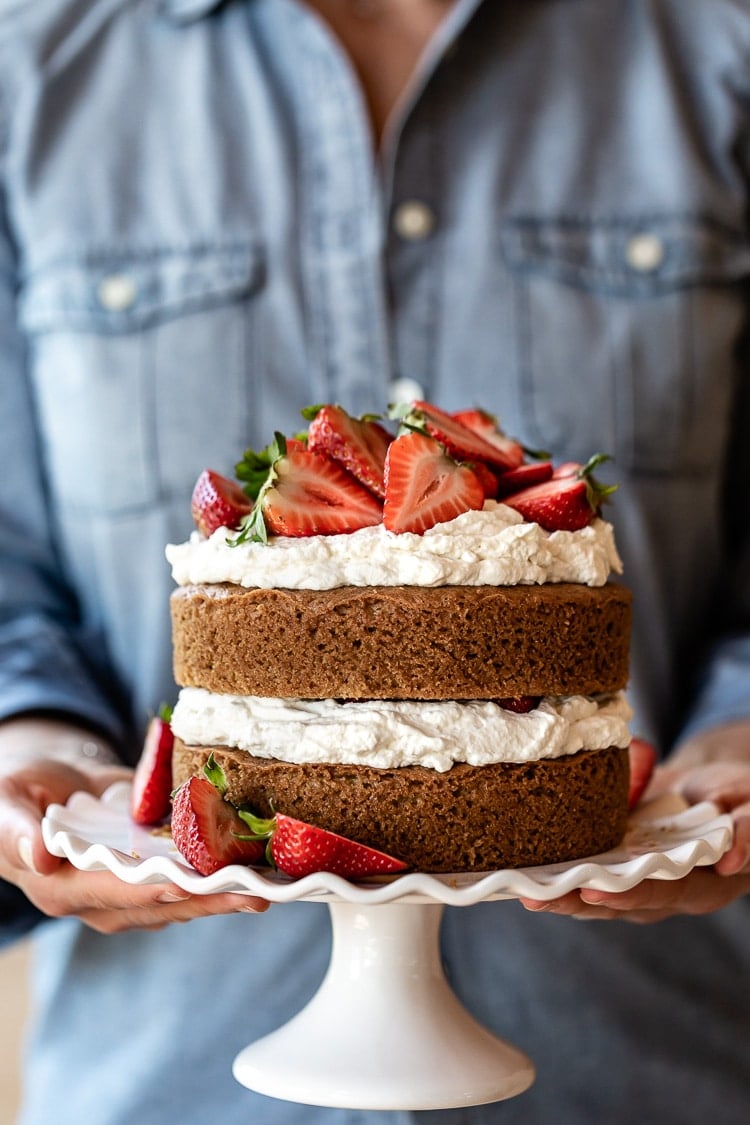 Needless to say, between meeting Bea in person, collaborating with her and my friend Mary of the Edible Green Mountains magazine, teaching everything food photography and making new friends, I had one of the most memorable times of my life. It was one of those experiences where we exchanged creative ideas, learned from each other, and had many moments of immense emotional satisfaction from being in each others company.
While we did some intense teaching, I learned so much from everyone in our small group and I am beyond grateful for the experience. To make things better, Vermont weather cooperated in a way that it was more magical that I can ever imagine.
The 4 days we spent with new friends in such a gorgeous was an unforgettable experience that I will never forget. Here are a few of my favorite photos from our workshop:
The Venue – Hill Farm Inn
I took Bea to Hill Farm Inn a few days before the arrival of our students so that she can see where we will be teaching. We have had numerous FaceTime chats prior to her arrival, but I wanted her to see it "in person".
It wasn't a surprise to me that she had the same exact thoughts that I had when I saw this place for the first time back in February. We both could not imagine a better backdrop for our first workshop together.
With its pristine beauty, Hill Farm Inn is a quintessential New England property that has been around for many years. I know it will be a cliche to say this, but no photos (including the ones you see here) can do justice to the real thing. You just need to make the trip and see it with your own eyes.
While we were not teaching at the barn, we spent most of our time outdoors eating, conversing, taking photos, and enjoying the nature.

Every morning, we gathered in the breakfast area to enjoy a homemade breakfast prepared by the chef at the Inn. Aaand it didn't end there. Throughout the day, they continued to spoil us with more homemade goodness for lunch and even a luxurious afternoon tea at the property.
As expected from them, the menu was nothing short of incredible with homemade biscuits, freshly baked cookies, summery fruit salads, healthy granola, fresh salads made with local produce in season.
Food Photography and Styling
Having been a full time food photographer for almost 4 years now, I was so excited for the opportunity to share my knowledge with new friends. Bea and I spent the previous week getting ready for our workshop to cover topics ranging from camera and equipment know-how, manipulating natural light, styling, composition, and editing.
What followed our classes was hands on photography and styling sessions where we put some of this new knowledge to use and practiced some of the techniques Bea and I use in our work every day.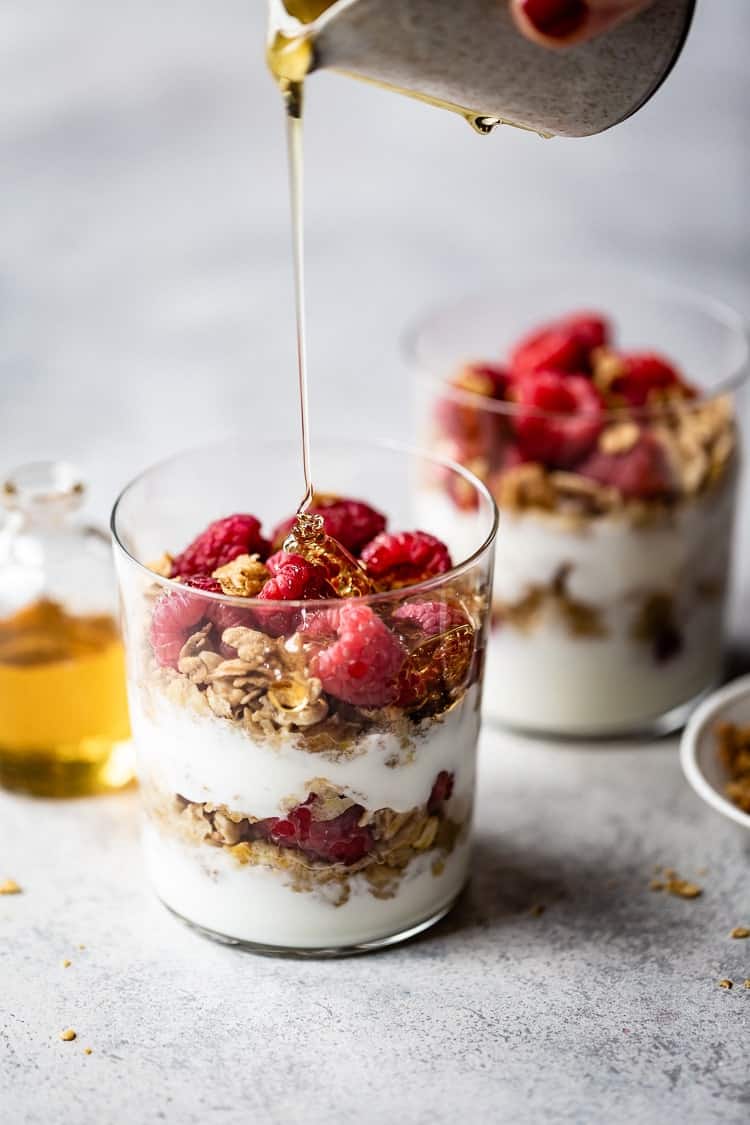 I love these kinds collaborations as they help provide everyone with a new perspective regardless of your expertise level. Seeing Bea in action as she styled my Gluten-Free Strawberry Cake and What Gaby Cooking's Lemon Tart was amongst my favorite moments of our workshop. She walked us through her thought process from the very beginning to the end.
After the styling sessions, I shared my editing technique in Adobe Lightroom with some of my tips and tricks for an efficient workflow.
Hands on Styling – Vermont Creamery Cheese Boards
Next up, our students styled their own goat cheese boards with delicious cheeses from one of our sponsors, Vermont Creamery. It was so nice to watch them to put their new knowledge into practice and apply their own personal twist as they built their boards.

"Still being somewhat new to the world of food photography I didn't know what to expect from a "workshop" and had never been to one before. When a friend told me about The Edible VT Workshop I knew right away that I wanted to attend, but I had not expected to feel so utterly fortunate for the experience. Now whenever I think about that weekend I say to myself, "How will I go to another workshop after this? I'll never top this experience!" It was everything I hoped it would be and I know I'll never forget it.

I learned so much and soaked up every tidbit of information. By the end, every question I had was answered. I really appreciated the intimate setting of the classes, and almost felt like I had a private instructor. It was such an ideal way for me to learn. Going into it, I knew what Ays and Bea had to say would be valuable, but I was really blown away by all that I gained from them. I came home so excited to put it all into action!"
Lara Enders
"The Vermont Photography Retreat was an experience I will always cherish. I have attended other informative workshops in the past, but this was my first retreat. From the moment I pulled onto the property of The Hill Farm Inn, I knew it was going to be a magical weekend. Every detail from the rooms, the view, the food, and the town screamed classic New England Vermont. Aysegul and Bea carefully planned a truly educational and inspirational creatives get together.
I came to the retreat to gain more knowledge on food photography techniques, styling, and business. What I left with was so much more! I learned technical photography aspects, advanced color theory, marketing, and blogging tips. We toured the local town, ate our weight in Vermont Creamery goat cheese, enjoyed daily afternoon tea, even shared motivational talks over s'mores. This retreat not only advanced my food photography, but connected several new friendships. Too bad we can't have one every month!"
Jenn Davis @twocupsflour
The Memories
One of the best part of collaborating with someone like Mary, who has been a long time New England resident, is that she knew how to provide a true Vermont experience to our attendees. Even though I have been living here over a year now, I enjoyed the experiencing our town through her eyes.
VIP DINNER AT JJ HAPGOOD
On our second evening, we took our students to JJ Hapgood, a historic general store with a contemporary focus on food and community gathering in the center of Peru, Vermont.
We were welcomed with sparkling wine, hors d'oeuvres made up of local cheeses, charcuterie, homemade galette, and deviled eggs. Like we didn't have enough food, what followed was a personalized 4-course menu by the folks at JJ Hapgood. Talk about a VIP treatment!
If your travels ever take you Southern Vermont, you should visit this gem. The quality of the food and service is second to none.
DINNER AT THE INN & S'MORES BY THE FIRE
On our last evening, my friend Maria grilled ramps for us. If you are like me, never heard of them (or tried them) before, they are from the leek family and look similar to green onions.
This was my first time trying grilled ramps and they were truly delicious.
In addition to grilled ramps, we enjoyed sausage from Vermont Butcher Shop, homemade kimchi from FinAllie Ferments, and Vermont Creamery goat cheese boards we styled earlier on JK Adams cutting boards.
What followed was late night bonfire s'mores along with good music and lots of laughter.
Needless to say, this was an incredible experience that we all enjoyed immensely. I am so grateful to have met such fun and incredibly talented people and have the opportunity to teach and learn from them.
Similar Posts You Might Also Like:
Like this recipe? Consider sharing: