Ever wanted to see Vermont in the fall? Check out my quick guide for the best time to experience the best fall foliage and fun things to do while you are here.
When I was a little girl, every night before bed, I would go down on my knees and pray for a life where I would get to travel the world and live in different places.
You know what they say, "Be careful what you wish for…" My prayers have been answered in more ways than I could ever imagine or asked for.
Now in my early 40s, I have lived in 3 different countries and called 4 different US states home. The latest state being, our current residence here in Vermont.
It is so hard to believe that this January will mark our 2nd year living in our small town in Manchester. When we first moved here, after I wrote this post on our new life in Manchester, I meant to write more of these posts. Sadly, life happened and I fell behind on things so it never happened.
However, this past October I made it a point to take my camera, go out, and document the spectacularly beautiful Vermont fall foliage as much as I can. And today, one day before the official beginning of winter, I am finally getting around to publishing it.
I also thought that having lived in the Caribbean and visited some of the most beautiful islands nearby (like Anguilla, Dominica, and Vieques), this much-different-but-just-as-gorgeous-place needed to be documented on my blog.
If you have ever visited this New England state, you know that pictures of Vermont in the fall that you see online (including mine here) or in the magazines don't do justice to the real thing. However, now after 2 years of living here and traveling around a bit, I felt as though I am qualified to share some of my knowledge and answer some Vermont fall foliage questions I heard in the last two years.
If you are like me, your favorite season is autumn, then you need to see Vermont in the fall and experience the changing of the leaves and colors.
Best Time To Visit Vermont for Fall Foliage
I was talking to the concierge of the Equinox, the hotel my husband works at, the other day. He jokingly said that if he had put a dollar for everytime he was asked about the peak foliage time in Vermont he would be a very rich man by now.
All jokes are aside, this is a hard question to answer, because last year fall came sometime around mid-September and ended around the beginning of November. But then this year, it came around the beginning of October, and was rather a short one, ending in the first week of November.
So while there is no right or wrong answer, I think it is safe to say that you would be able to see some spectacular foliage views if you plan your Vermont fall vacation around the first two weeks of October.
However, like I mentioned earlier, things may change so be sure to check before you make a booking.
What To Do In Vermont in The Fall
I think fall in Vermont is like a month long festival, especially here in Manchester. Since the weather is still on the warmer side everyone is out and about enjoying the last days of being outside before the 8-month long brutal winter days start.
And I can't believe I am saying this, but that one short month with all the activities and beauty is worth those crazy cold winter days.
So here are 6 things you should do to experience Vermont fall like a local:
1. Visit a Pumpkin Patch and Treat Yourself with a Warm Apple Donut
It is no secret that we have a lot of farms in Vermont, but I think in autumn they truly take it up a notch. The one by our house has a pumpkin patch with a backyard full of scarecrows, all kinds of squash, and a maze.
This is especially a fun thing to do if you have young kids.
They also sell some freshly fried apple donuts and when I say they are OUT-OF-THIS-WORLD I mean it. You know me, I am not much of a fried food lover, but these warm apple donuts in the cool autumn weather after a few hours of running around the pumpkin patch is the best thing ever.
2. Go Apple Picking
Now, I know that apple picking is not a Vermont activity per se. Most states have farms that you can pick apples around the same time. However, I found that apple picking really and truly exposes you to the culture. The farmers are incredibly friendly and open to having people come by and share their crops.
The closest one to where we live is called Mad Tom Orchard, but have been to a few others in the state and they were all very nice.
3. Go Hiking
This one is a given, because I can guarantee you that once you see the beauty of Vermont fall colors you will not want to stay indoors. Luckily, there are many trails you can hike.
Here in Manchester, our favorite one is the Equinox Preservation Trust trail that ends in the Equinox pond. This trail is a rather easy one. You get to literally walk in the woods and lose yourself in the beauty of tones of yellow, orange, and red.
Additionally, you can also hike the Equinox Mountain, the highest mountain in the Taconic range. This is more of a moderate to difficult hike as the climb to the top is quite steep, but the Lookout Rock at the top offer a spectacular view of our town.
4. Pick Up a Copy of The Local Magazine and Find Out What is Happening
I am embarrassed to admit that I have just recently started going through the local magazine to find what is happening in town. Sadly, I didn't know it existed.
During the foliage season every establishment in town has something going on. This could be a day out mushroom picking or a classical music concert in the park before it goes dark or a simple autumn dinner in one of the great restaurants in our quaint town.
This is yet another great way to immerse yourself in the culture to truly experience Vermont in the fall.
5. Take A Drive around the State
I think another great way to truly experience Vermont's fall colors to the fullest is to drive around. I experienced this last year on my way to Portland, Maine.
My best friend and I took a 4-day girls trip to Portland, Maine and the drive from Manchester through parts of New Hampshire was just breathtaking.
There are so many small towns in the area that you can easily drive around, see the views, stop by to grab a quick bite, and come back to your hotel.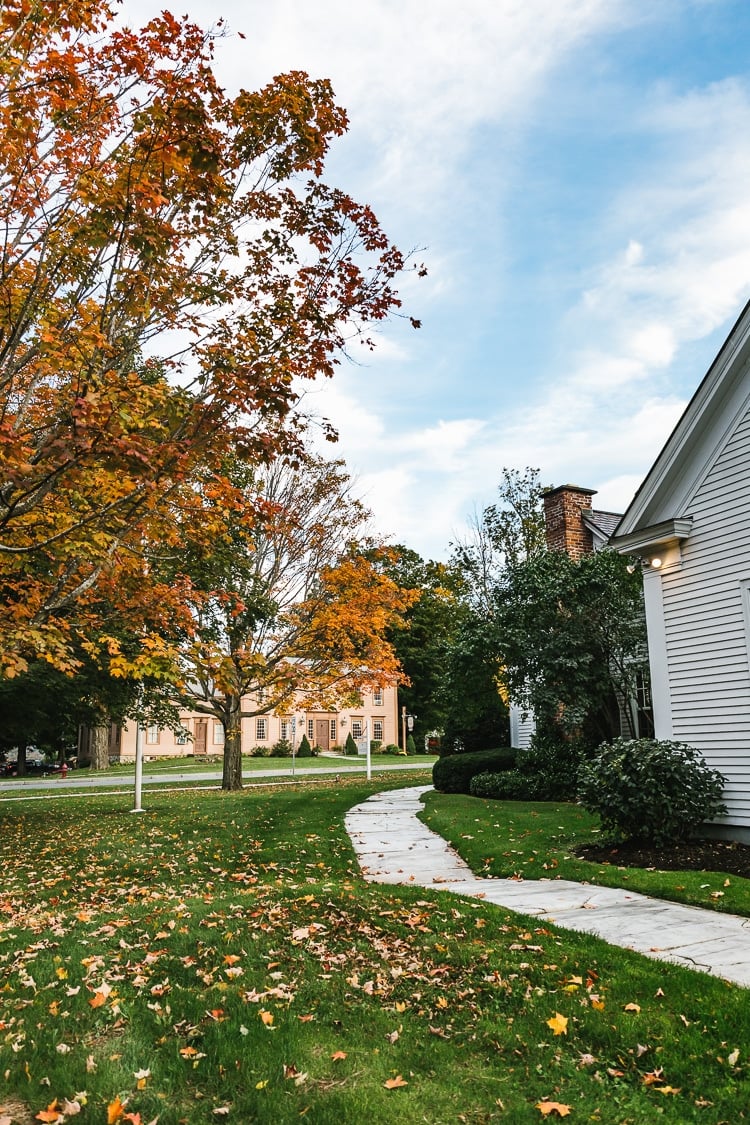 6. Get Your Camera Out and Take Pictures
I doubt that you'll be able to hold yourself from taking your phone out, but I think this is when you take your good camera out and take some incredible photos of the foliage colors.
When you do so, you will quickly realize that you are not alone, because it is not possible to walk around and no see someone taking pictures. Surprisingly enough, this is a great way to meet people in town.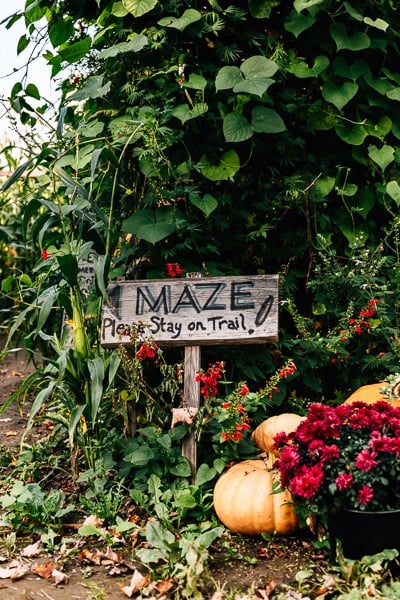 So there you have it… Come visit our beautiful state and experience to most amazing autumn of your life.
Have you ever been to Vermont and witnessed the fall? What was your favorite thing to do?
Enjoy Articles Like this? Here are a few more you might like:
Like this recipe? Consider sharing: