Hey Hey Hey friends! Are you ready for New Year's Eve? Are you going to party or take it slow? Surprisingly, my husband and I are partying this year. And I am pretty pumped about it, because for the last few years we have been going to bed at 9 pm on New Year's Eve. Since it is super cold, most of the evening we'll be indoors in a local pub, but then later we'll bear the chilly temperatures of Vermont to ring in the new year. Though I am not sure, with it being in negative temperatures, how long will we be able to stay outside.
Today's post is for those of you, who are in need of last-minute inspiration as to what to make on this special day. I put together a list if my favorite cocktails and appetizers that I would have been making if we were having a party at our house. Some of these recipes are from my blog and some are for other blogs that I photographed throughout the year.
Cocktails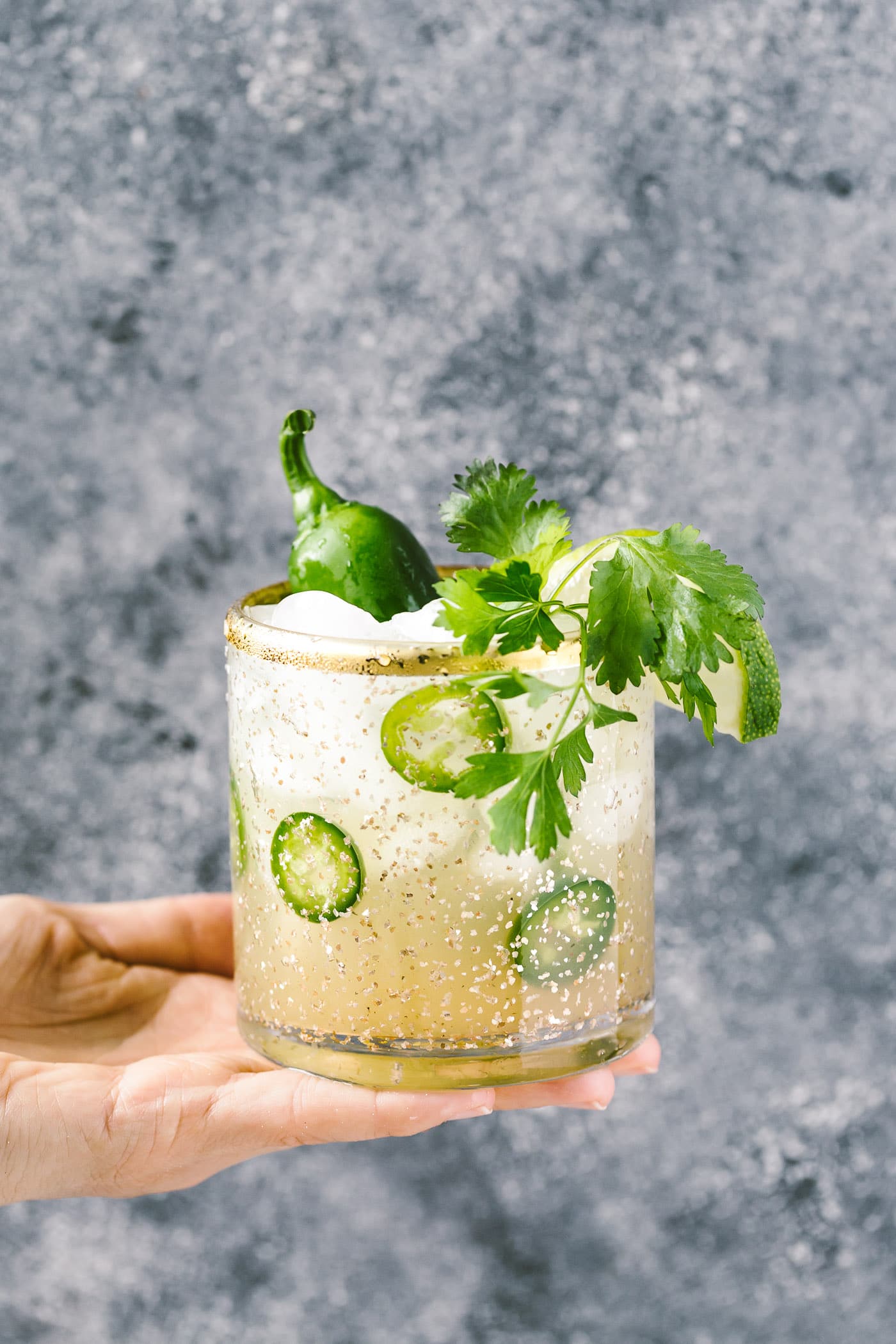 I cannot imagine a better cocktail recipe for Mexican food lovers. This spicy jalapeno margarita is infused with cilantro and garnished with thin slices of jalapeños to take things up a notch.
Fresh (or frozen) mango and blackberries muddled with fresh mint, mixed in with vodka, and garnished with blackberries. This cocktail is one of the most popular posts on the blog.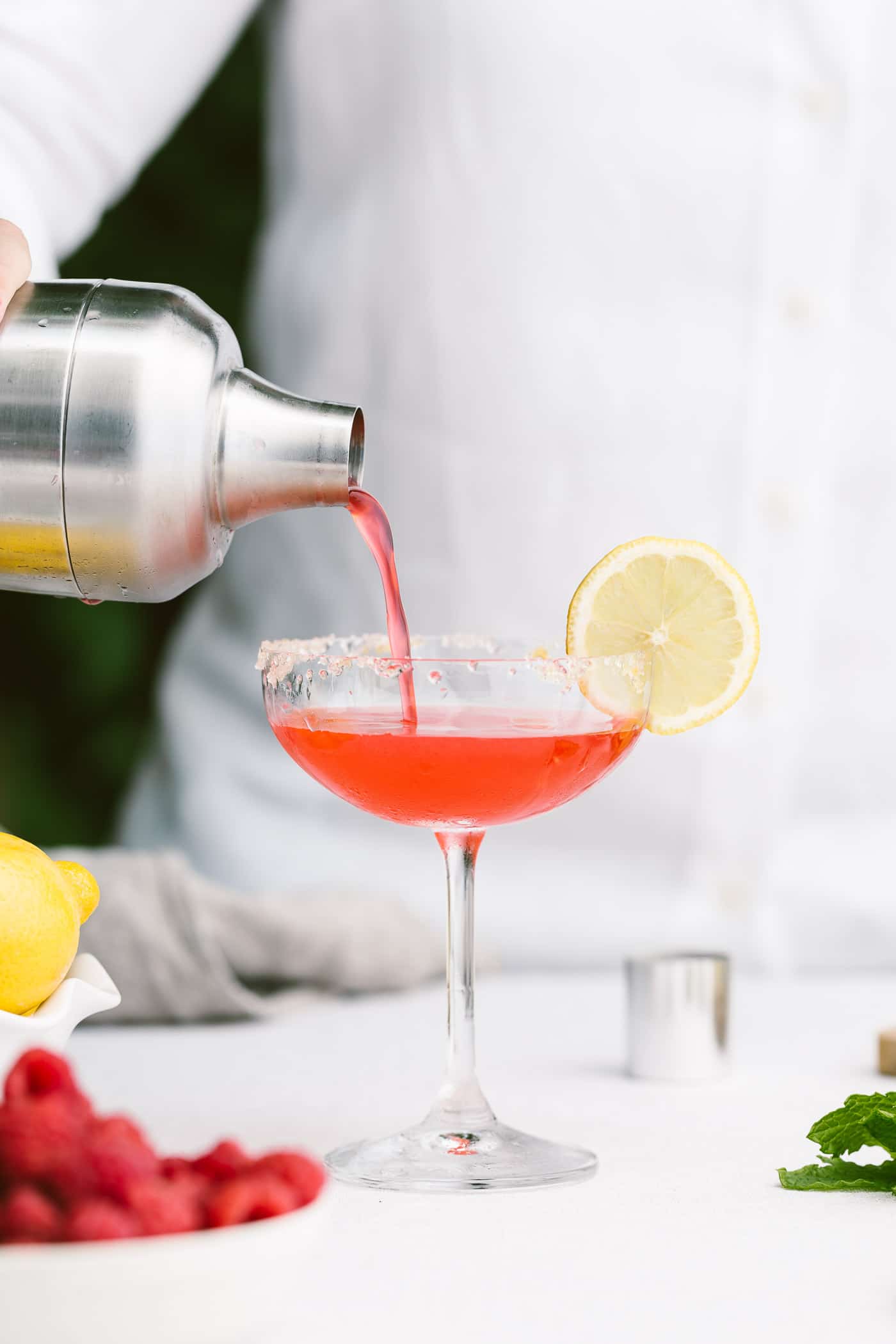 A fun twist on the classic cocktail, Lemon Drop Martini. Fresh (or frozen) raspberries flavored with freshly squeezed lemon juice and mixed in vodka.
This is an easy-to-make ginger beer cocktail flavored with homemade blackberry-thyme simple syrup.
Appetizers
Any party set up needs assorted nuts. These spicy candied nuts are naturally sweetened with natural cane sugar and flavored with cinnamon, cumin, red pepper flakes, and ginger.
I call these dates 👉🏻 Next-Level Dates👈🏻. Warmed dates filled with mascarpone cheese, drizzled with honey and sprinkled with walnuts and pomegranate arils. #amiright?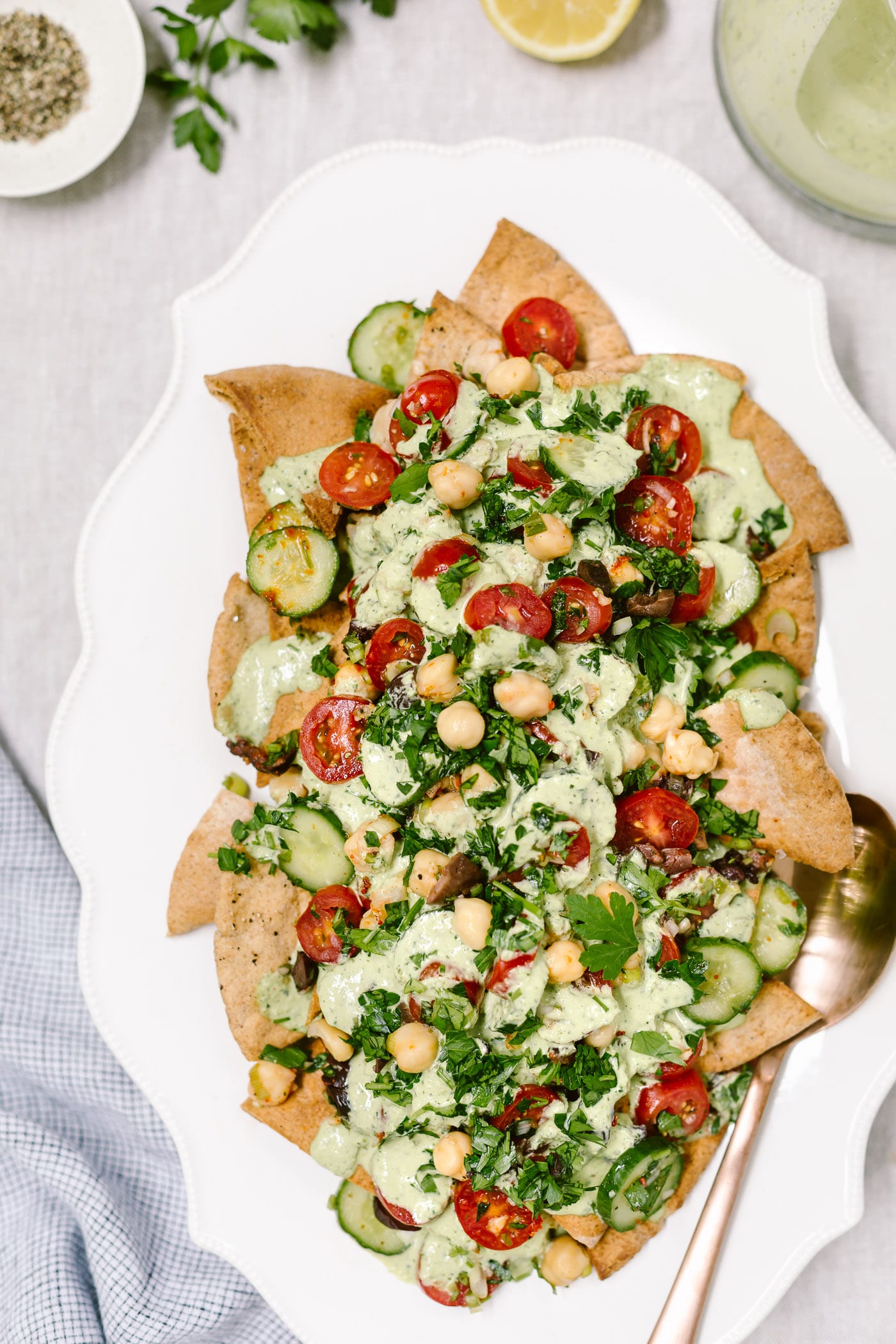 A healthier twist on nachos made by topping pita chips with fresh tomatoes, cucumbers, and chickpeas and drizzled with herbed-tahini dressing.
The easiest appetizer that you can put together in no time. Simply slice apples thinly, spread each slice with blue (or cream) cheese, sprinkle with chives and pomegranate arils.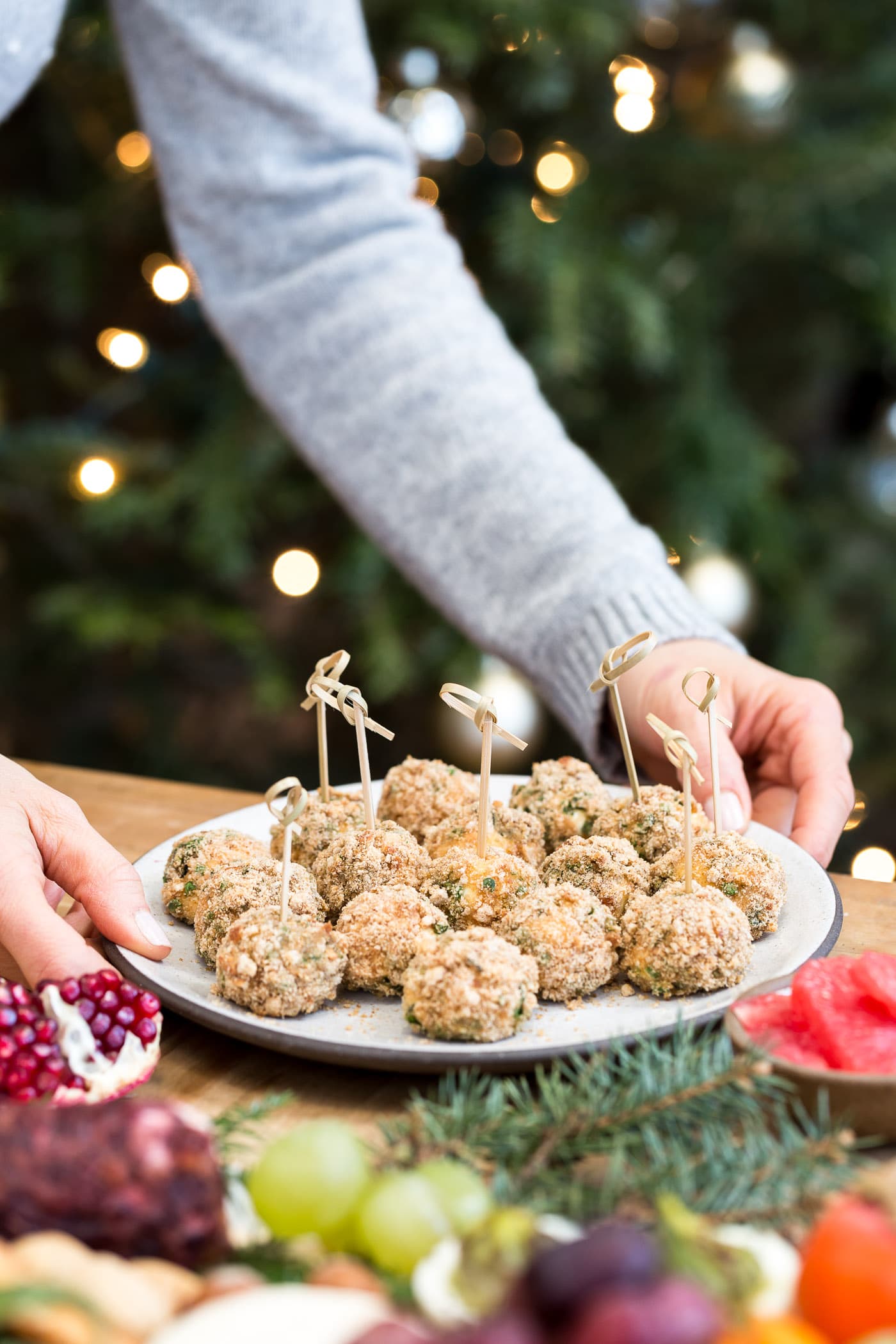 Herbed goat cheese rolled in crackers and baked in the oven for a crunchy outside and soft inside. Be sure to have some extras, because I know for a fact that these will be the first one to go on your NYE buffet.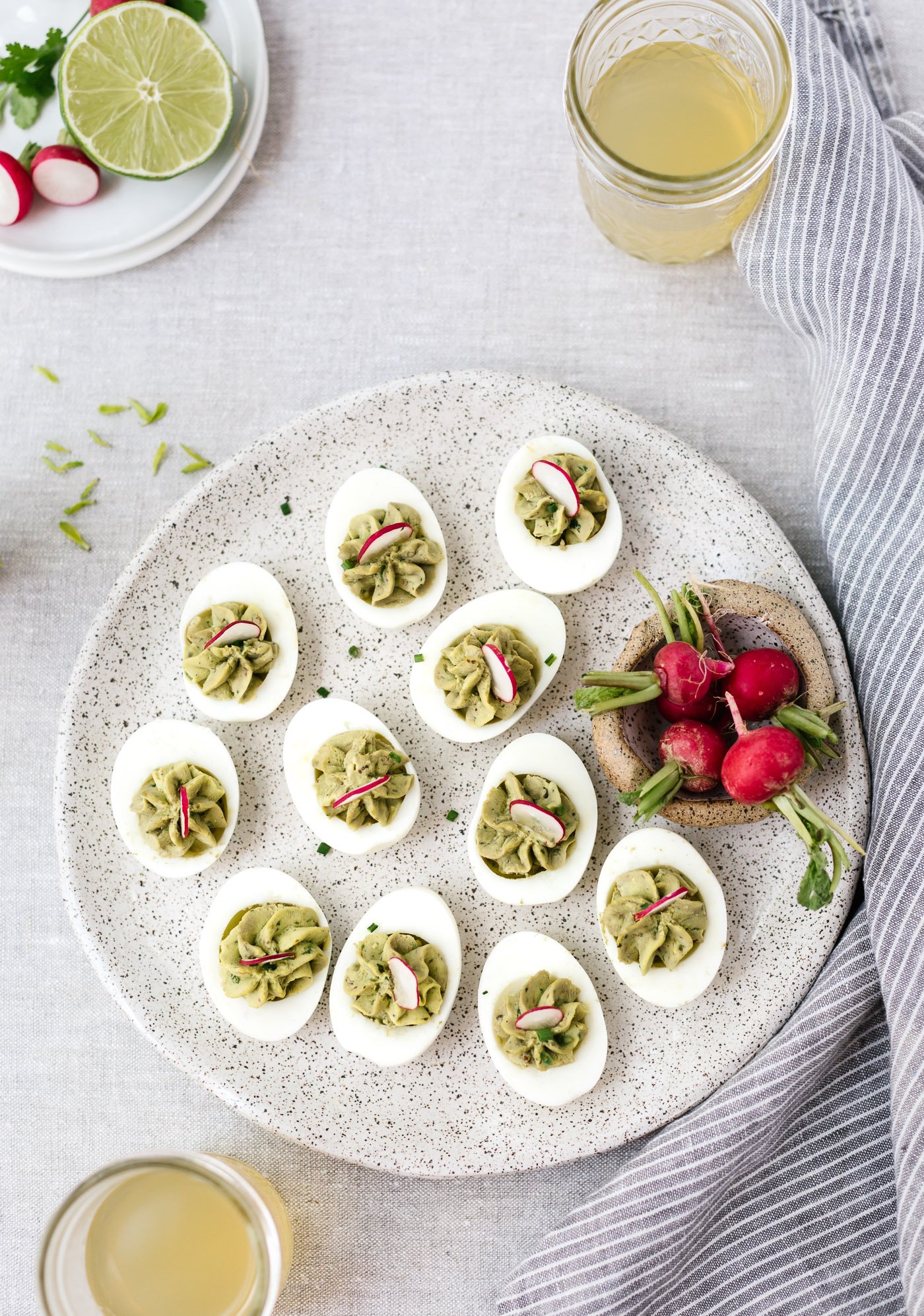 No party set up is set without eggs. These avocado deviled eggs are made without the use of mayonnaise. I used capers, jalapeños, and cilantro for flavoring. They are the perfect finger food that will make your guests as for more.