My ideal pot roast dinner party menu includes some of my favorite side dish recipes. Colorful Butternut Squash Salad and tender Green Beans in Air Fryer perfectly complement each other as tasty veggie sides. Then, Fingerling Smashed Potatoes
Garlic Rosemary Mashed Potatoes and Buttermilk Sweet Potato Biscuits balance the spread with rich, filling flavor—perfect for a classy Sunday get-together or holiday dinner!
Want to try out a different mix? Any of the following pot roast sides will delight your tastebuds and your dinner guests.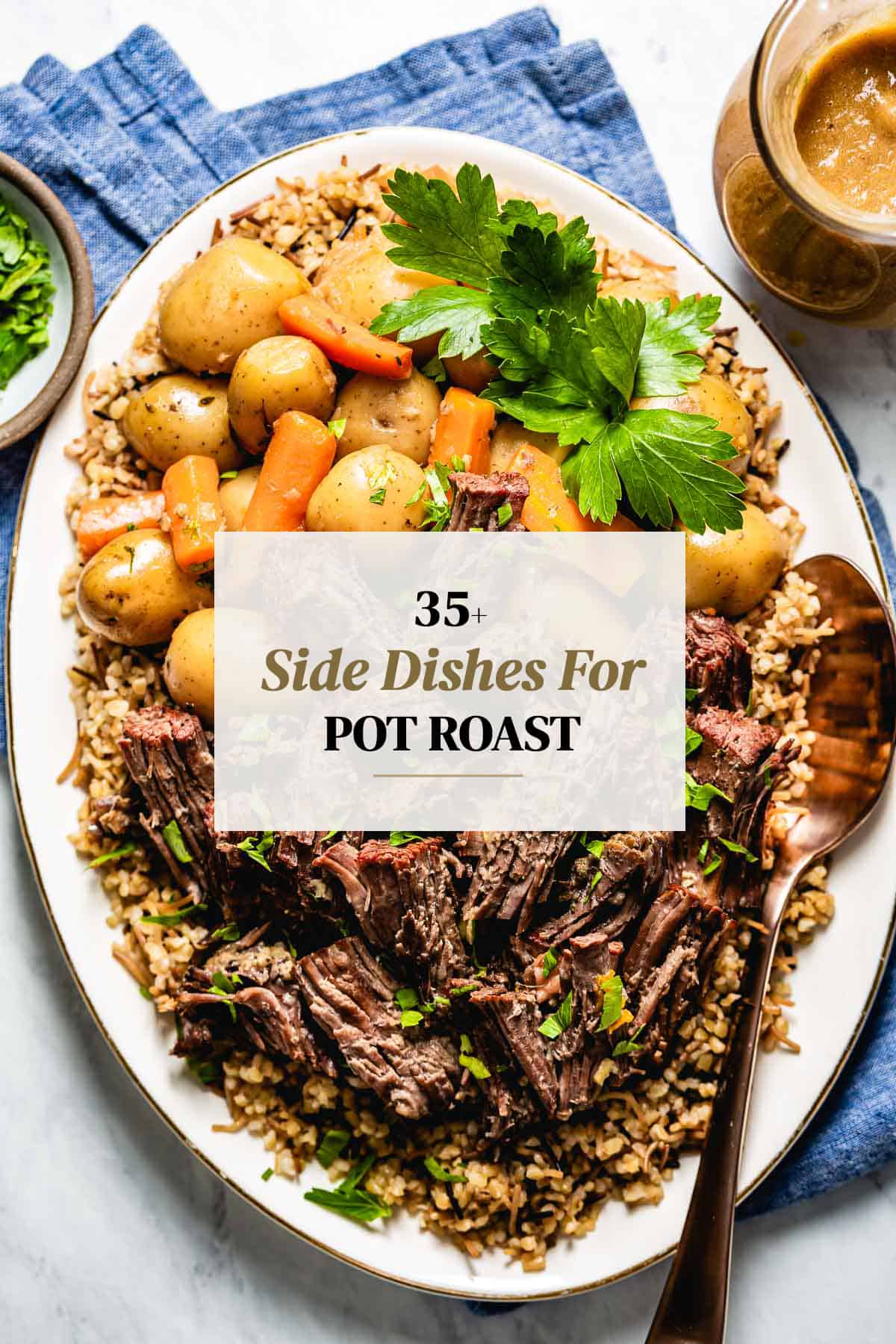 Best Potato, Pasta, and Whole Grain Side Dishes
What appetizer goes with a pot roast better than a hearty grain? Customize the flavor profile of your beef roast dinner with herby, spicy, or cheesy dishes guaranteed to please. From fluffy whipped potatoes to creamy mac and cheese to egg noodles, these filling recipes will ensure no one leaves your dinner table unsatisfied.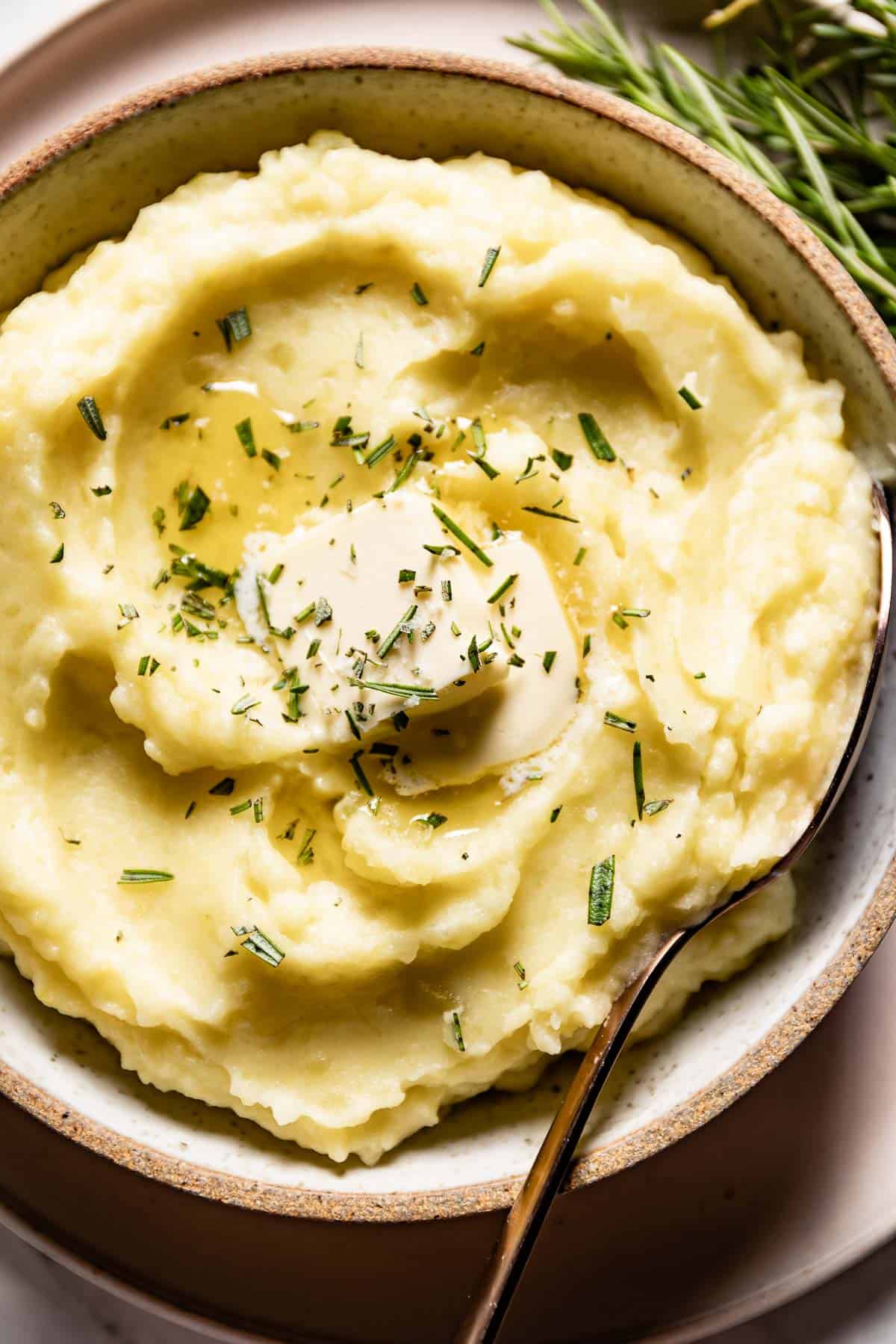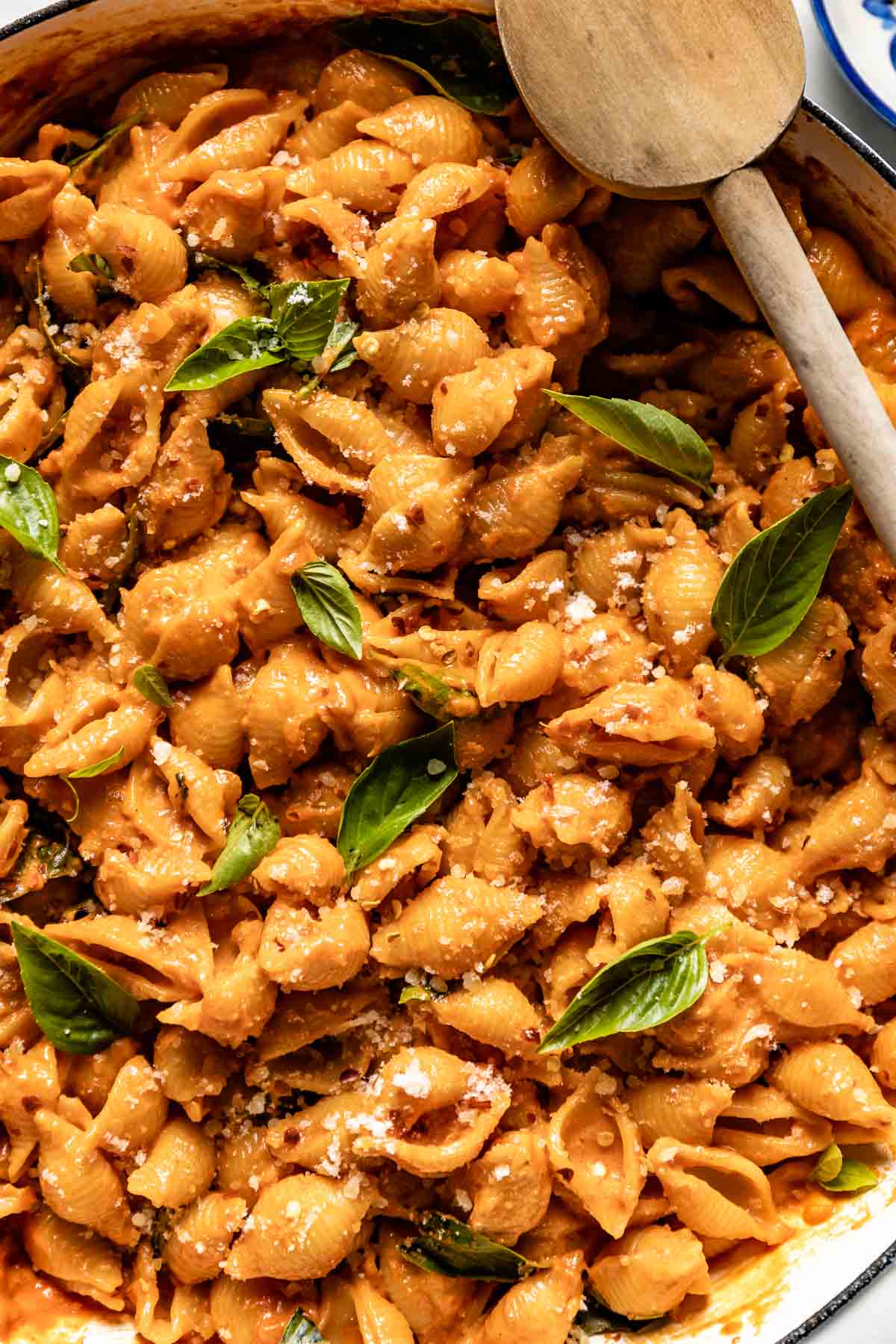 Vegetables to Serve With Pot Roast
If you've ever wondered what the best vegetables for pot roast are, these nutritious ideas are just what you need. It doesn't matter if you're craving crisp roasted eggplant or smoky seared mushrooms. You'll find all the savory, sweet, and earthy dishes you need to balance out your meaty main.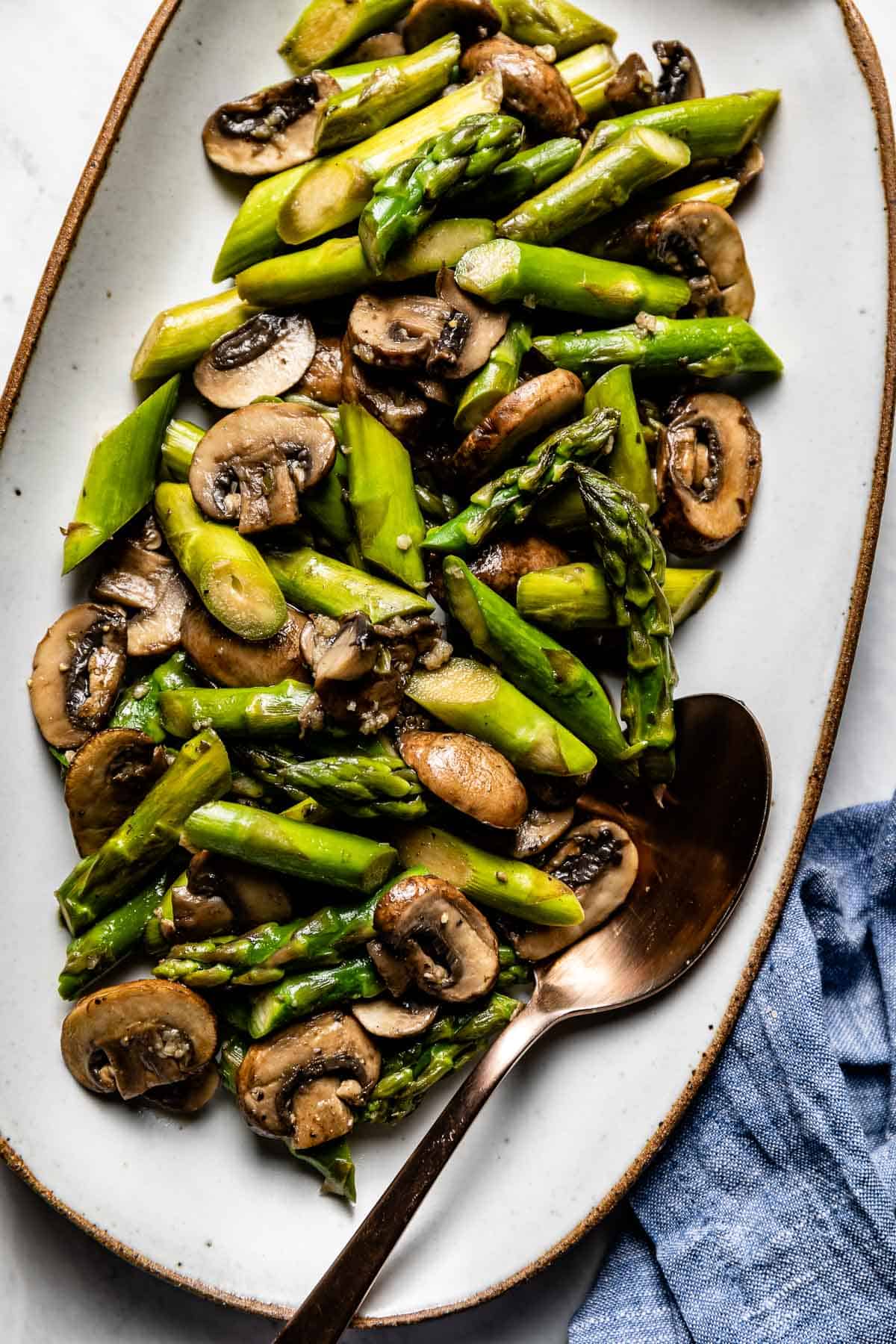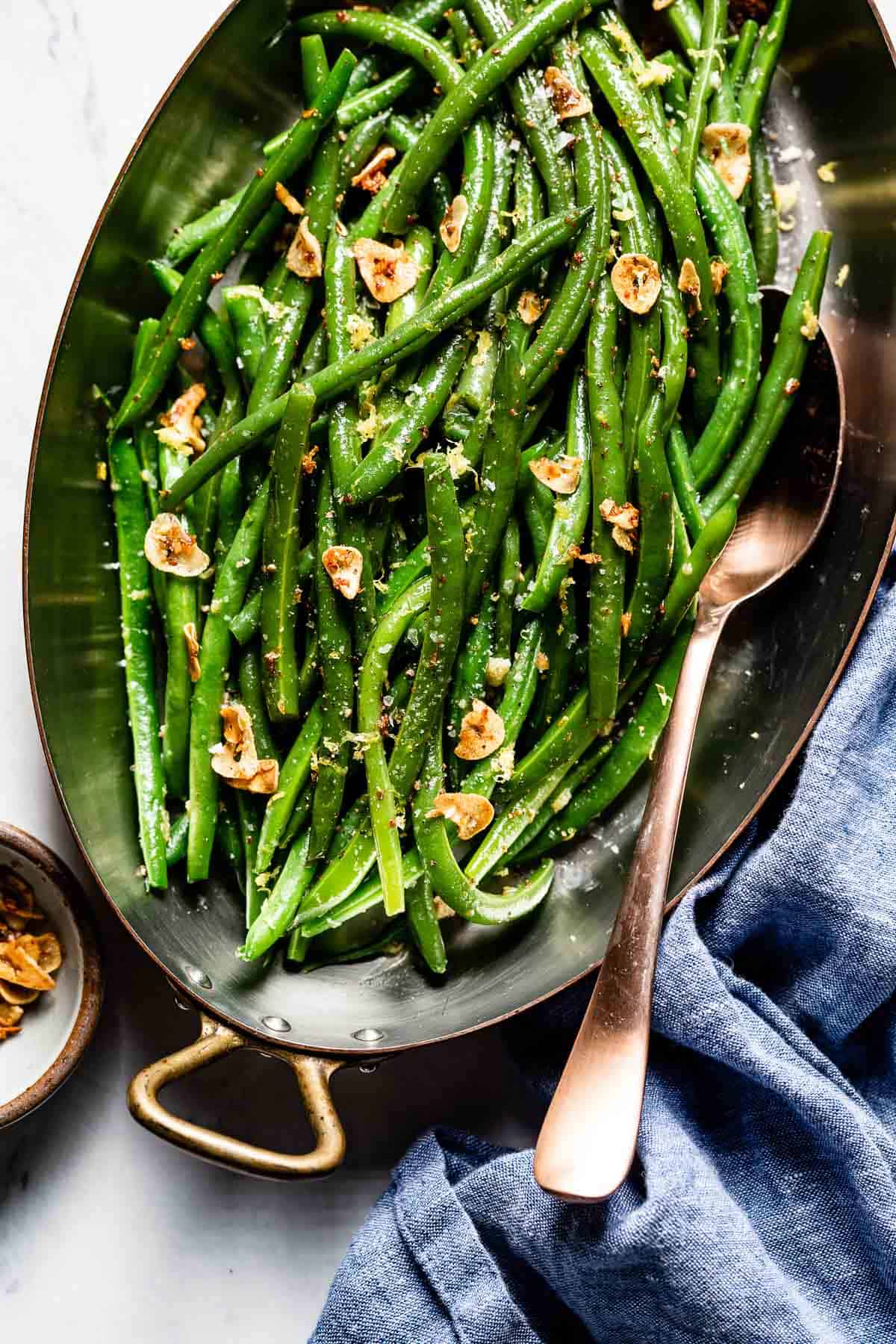 Bread Recipes That Go With Pot Roast
Nothing tastes better than sopping up rich roast beef juices with hearty bread. Everything from flaky loaves to buttery rolls makes an incomparable pair with a savory Sunday roast. With these beginner-friendly options, you'll never wonder what bread goes with pot roast again.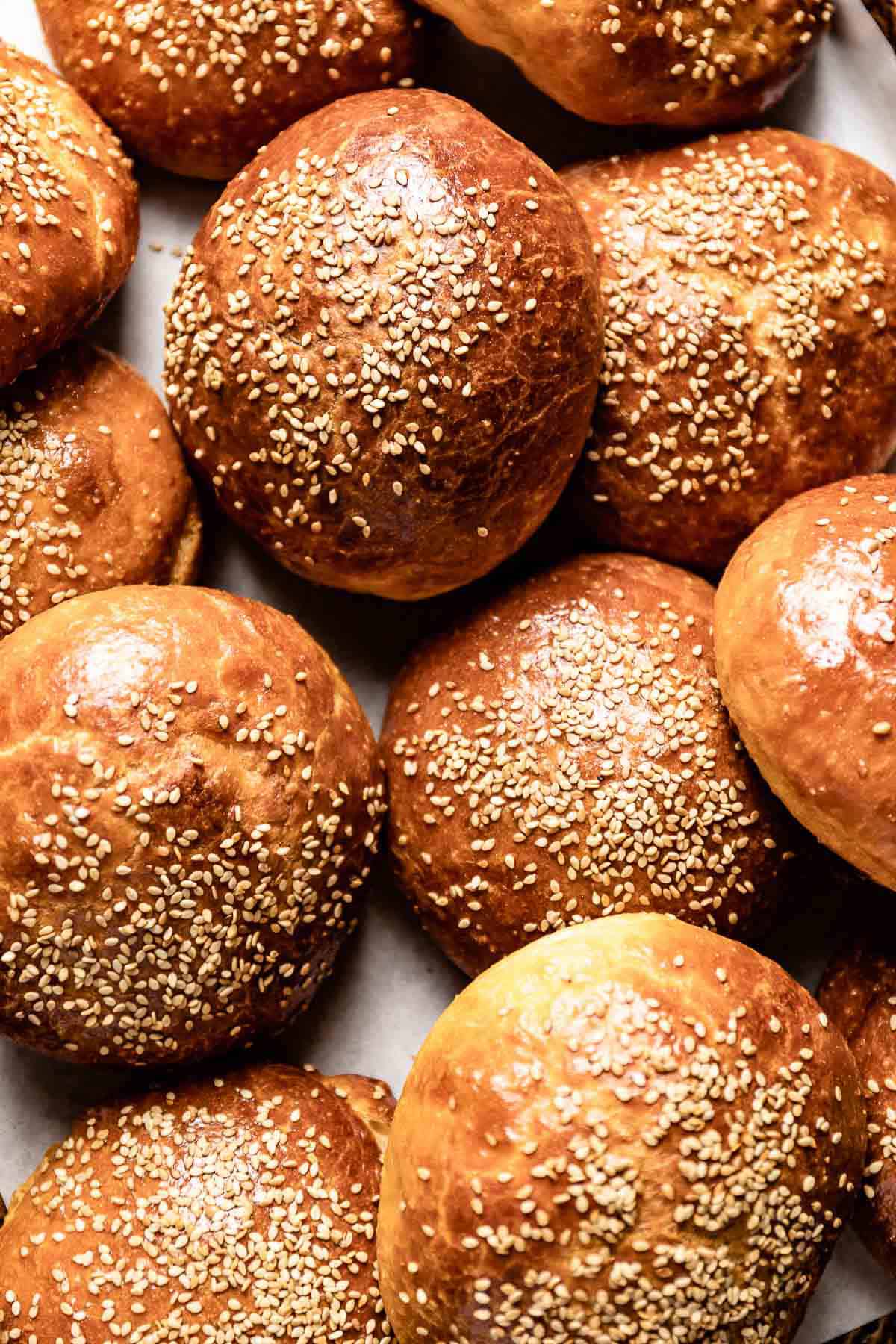 Brioche Buns: If you love the taste of fluffy, buttery homemade dinner rolls, this easy no knead brioche recipe will satisfy your cravings. Even those new to baking can prepare these spongy bread rolls with ease.
No-Knead Dutch Oven Bread: Beginner bakers, foodies, and experienced chefs will love this ultra-simple four-ingredient bread recipe. If you prefer a brinier, more rustic option, you can also serve my Olive Loaf Bread for an equally simple dish.
Almond Bread: This easy low-carb recipe is the ultimate gluten-free alternative to traditional bread recipes. Prepared with only ten ingredients, this filling dish is one of the best pot roast sides for those with dietary restrictions.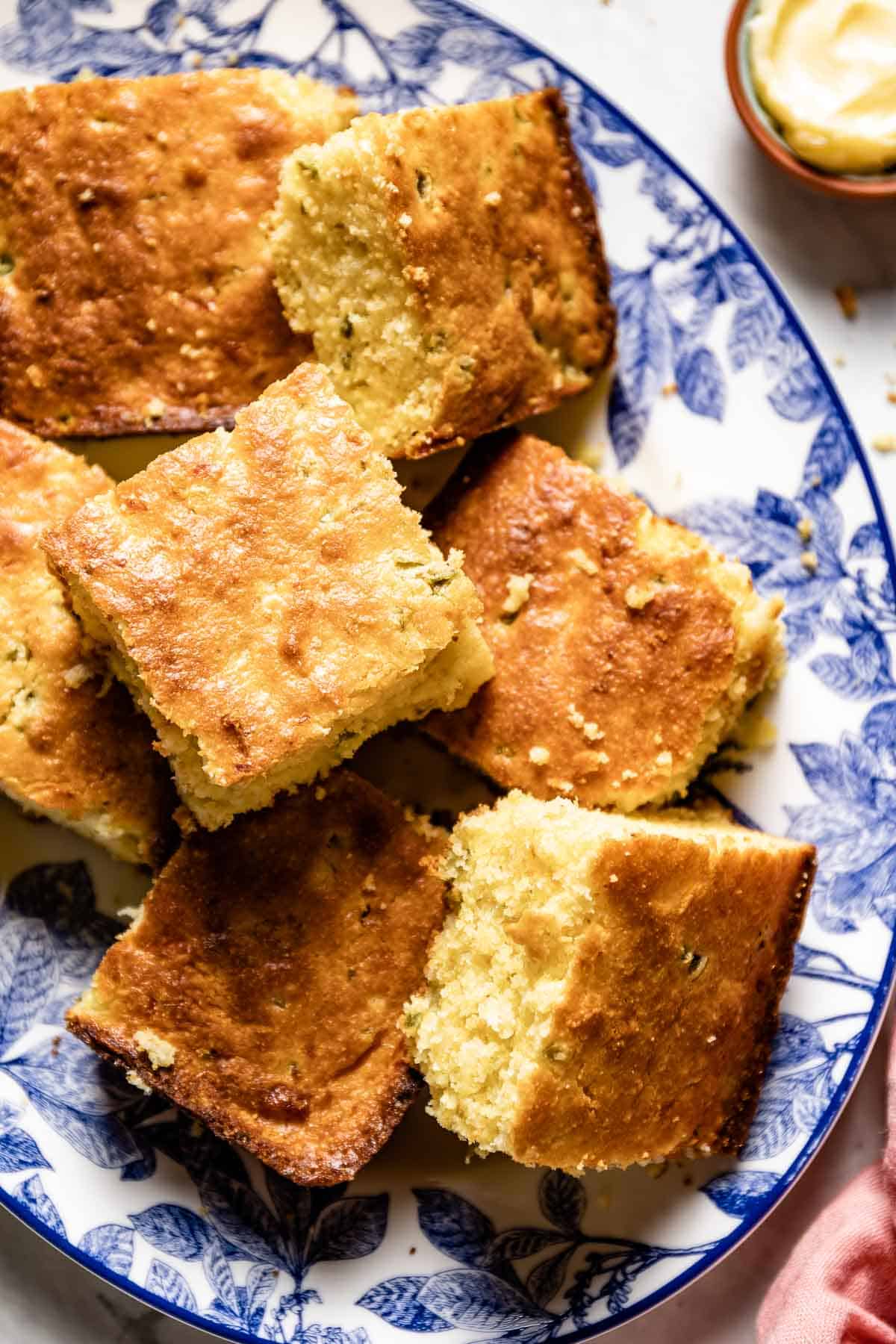 Jiffy Jalapeño Cheddar Cornbread: Give your grain a kick with this Southern take on traditional cornbread. Cheddar cheese gives this dish a savory dairy flavor, while diced jalapenos lend each slice an incomparable spice.
Yorkshire Pudding: Sometimes, the simplest recipes make the tastiest pot roast side dishes. With just five ingredients and a muffin tin, this British classic appetizer has a golden-brown exterior and pillow-soft insides.
Savory Cornbread Muffins: There are dozens of tasty appetizers to serve with pot roast besides potatoes. These sweet-and-savory muffins are a great side dish to bring a pop of pepper and spice to your chuck roast meal.
Salads to Serve With Chuck Roast
Want to balance your robust chuck roast with garden-fresh flavors? This green list has everything from picnic-ready spring mixes to Middle Eastern Tabbouleh. These crisp, nutritious salads are the perfect dishes to serve with roast beef in the summer—or any time of the year!
Coleslaw with Greek Yogurt: Coleslaw is one of my go-to summer salads side dishes for roast beef in the warmer months. Tangy Greek yogurt dressing has a light, creamy taste, while crisp garden vegetables give every bite an irresistible crunch.
5 Bean Salad: Want Southern sides for pot roast that will delight your taste buds? Like my Texas Caviar, this easy recipe comes together in only 20 minutes and is a good option for an effortless make-ahead side.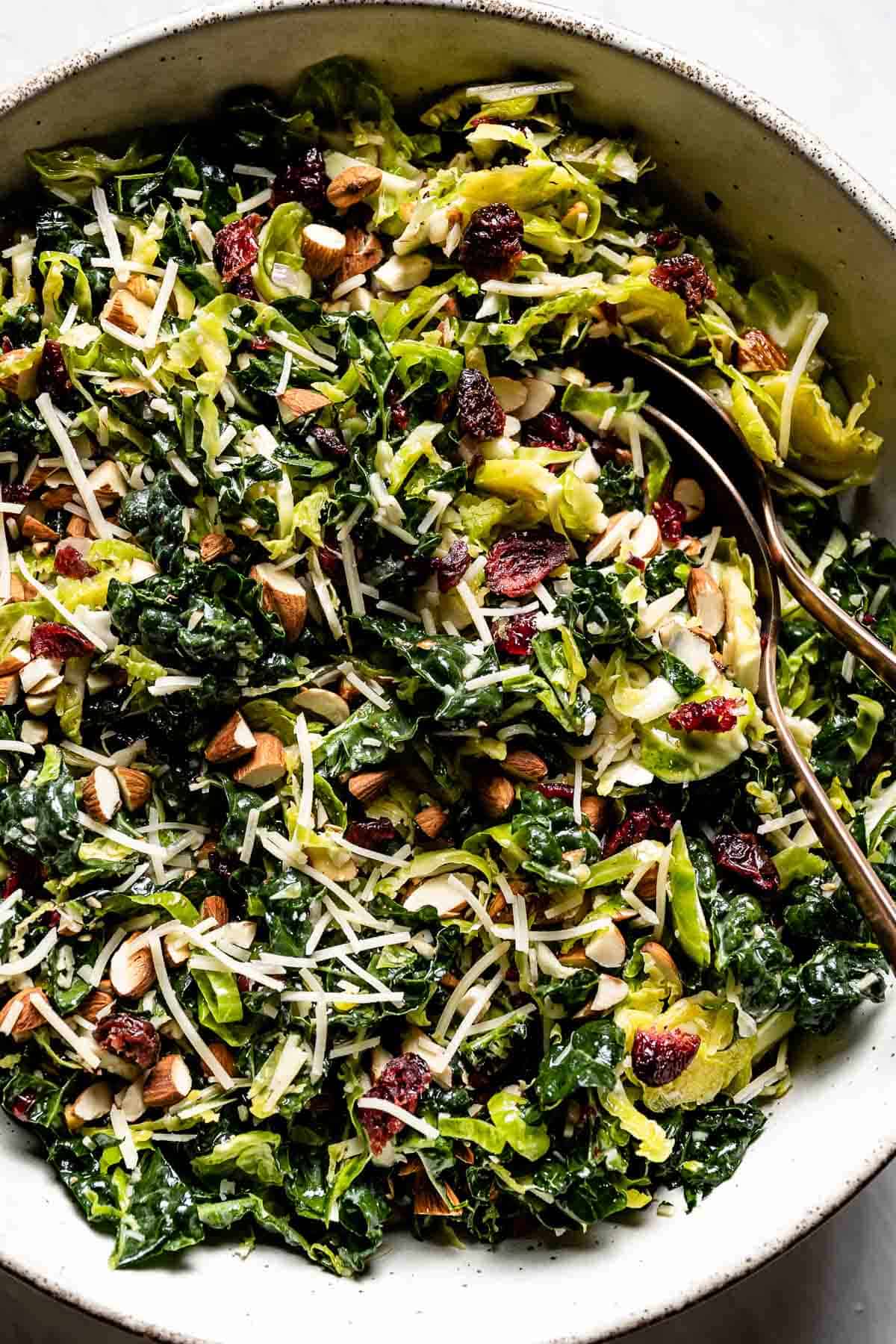 FAQs
What is the best way to serve a pot roast?
There are countless options when considering what goes well with pot roast. I recommend including one salad, one or two roasted/sautéed vegetables, one type of bread, and one potato dish for a meal planning shortcut. And whatever recipe you choose, do not forget to pick up a bottle of your favorite red wine to make it the perfect pot roast dinner!
35 Sides To Serve with Pot Roast – Rosemary Mashed Potatoes Recipe
These Rosemary Mashed Potatoes are a buttery, decadent side dish that makes the perfect side for pot roast dinner. One of our most popular sides to serve with pot roast, this creamy rosemary potato dish is the best accompaniment for a delicious meal that is guaranteed to impress.
Print Recipe
Ingredients
2

pounds

Yukon gold potatoes

cut into chunks

1

tablespoon

salt

½

cup

whole milk

or almond milk

6

tablespoons

unsalted butter

plus more as garnish if preferred

2

sprigs fresh rosemary

plus more as garnish

3

cloves

garlic*

peeled and minced

½

teaspoon

Kosher salt

¼

teaspoon

ground white pepper or black pepper
Instructions
Boil the potatoes: Fill a medium saucepan with cold water and add the cubed potatoes. Stir in the salt and bring it to a boil on medium-high heat. Cook the potatoes until tender, 15-20 minutes. You can check doneness by inserting a sharp knife into a potato. If it comes in and out easily, it is ready to go. Drain potatoes, return to pot, and set them aside.

Infuse the rosemary: Meanwhile, place milk and butter in a small saucepan over medium heat. Cook until butter is fully melted. You do not need to bring it to a boil. Turn the heat off, add in sprigs of rosemary and minced garlic and let it steep while you are mashing the potatoes. I recommend letting it sit for 10-15 minutes. However, you can let it steep longer. Be aware that the longer it steeps, the stronger the flavors of rosemary will be.

Mash the potatoes: Using a potato masher or a food mill (if you have one), mash the potatoes until they reach your desired consistency.

Add the milk mixture: Remove the sprigs of rosemary from the milk mixture and pour the mixture over the mashed potatoes and mix until completely combined. At first, it will look like it has too much liquid, but it will thicken as it sits.

Season: Season with salt and pepper. Taste for seasoning and add in if needed.

Serve: Transfer onto a serving bowl, garnish with chopped rosemary and more butter if preferred. Serve.
Notes
Garlic:

If you love a kick of garlic flavor and want to take these mashed potatoes to the next level, you can use roasted garlic in this recipe. Simply follow my recipe for

Roasted Garlic

(using heads of garlic), or make

Air Fryer Roasted Garlic

if you're in a rush. In a pinch, you can also use garlic powder instead.

Make ahead & reheat:

I recommend making these potatoes no more than a day in advance. To store, let the mashed potatoes cool to room temperature, place them in an oven-safe baking dish (to make for easy reheating), cover it with stretch film, and place it in the fridge. Reheat in a low-heat oven for about 15 minutes, making sure to stir a few times for even reheating. If you're making this recipe for a holiday dinner, pop them in the oven after your turkey or ham comes out to take advantage of an already-warm oven.

Store:

The best way to store this dish is in an airtight container in the fridge for up to 2-3 days. You can reheat it in a low-heat (300 degrees F) oven for 10-15 minutes or until warmed thoroughly.

Freeze:

To freeze leftovers, let them cool completely and store them in an airtight freezer bag or a freezer-safe container for up to one month. Thaw it in the fridge overnight.

Consistency/texture:

My favorite tool to use for mashed potatoes is a potato masher, but a food mill, potato ricer, or hand mixer would also work well to achieve a creamy, smooth texture. I recommend sticking to handheld tools and avoiding tools like food processors or blenders, as they result in a gummy texture.

Double the recipe:

If you're serving this recipe for a holiday dinner or a large crowd, feel free to double the recipe as many times as you need.

Taste for seasoning:

Mashed potatoes aren't nearly as good when they're bland, so make sure to taste for seasoning before serving. Feel free to add in some extra salt or ground pepper to enhance the flavors of the dish.
Nutrition
Calories:
348
kcal
|
Carbohydrates:
42
g
|
Protein:
6
g
|
Fat:
18
g
|
Saturated Fat:
11
g
|
Polyunsaturated Fat:
1
g
|
Monounsaturated Fat:
5
g
|
Trans Fat:
1
g
|
Cholesterol:
49
mg
|
Sodium:
2063
mg
|
Potassium:
1020
mg
|
Fiber:
5
g
|
Sugar:
3
g
|
Vitamin A:
594
IU
|
Vitamin C:
45
mg
|
Calcium:
77
mg
|
Iron:
2
mg
Like this recipe? Consider sharing: