It doesn't matter if you're making Grilled Cornish Game Hens, Air Fried Cornish Hens, or Roasted Cornish Game Hens for a holiday dinner or a single serving on a weeknight. These perfectly portioned birds are a great recipe for any special occasion.
The Best Side Dishes for Cornish Hens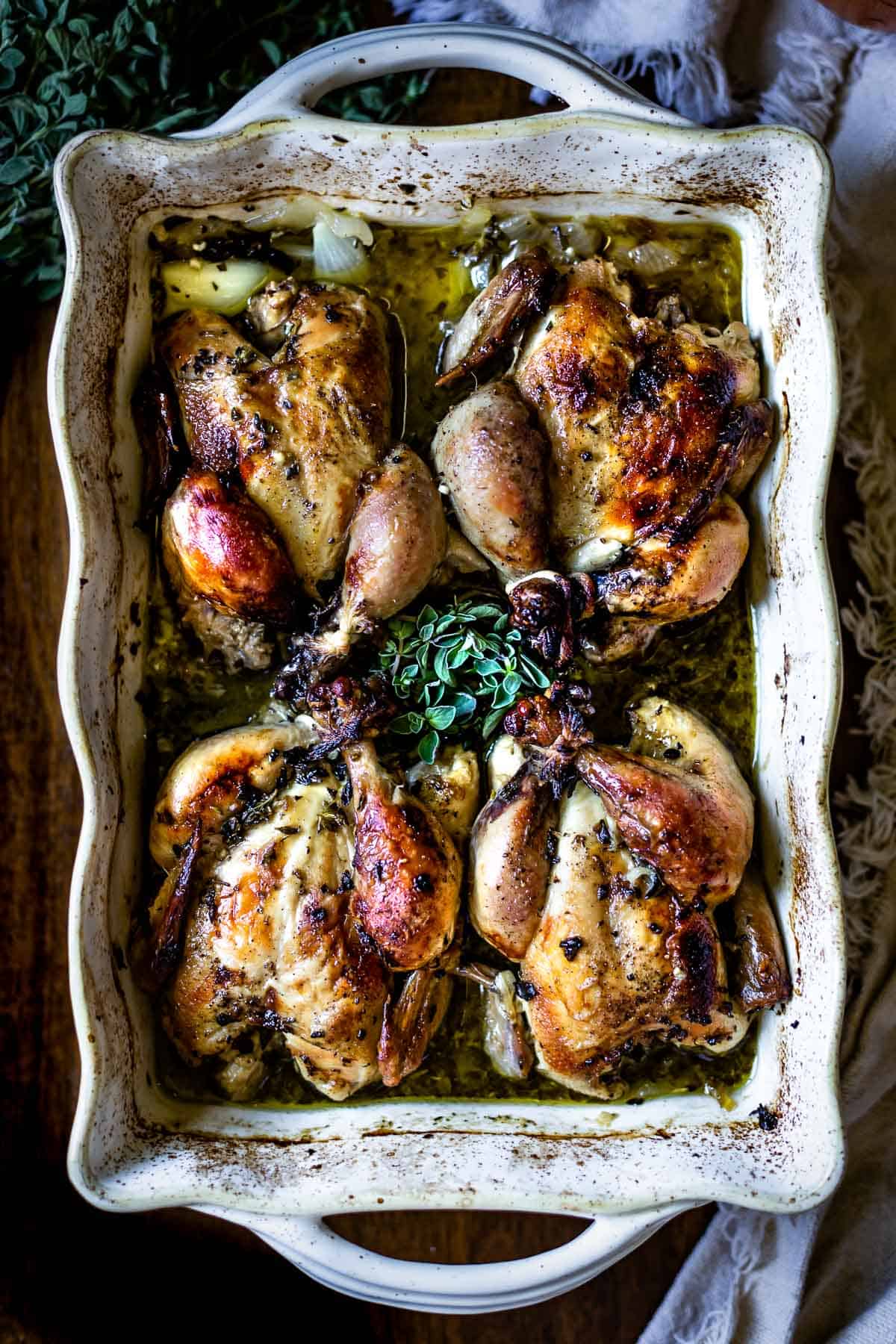 When you're preparing cornish game hens, the last thing you need to worry about is what to serve them with. Though any of my easy side dishes would work alongside this elegant main course, these are some of my favorite pairings. Take the guesswork out of your cornish hen dinner party menu with these mouthwatering sides.
Salad Recipes
Out of all the sides that go with cornish hens, salads are among the most delicious. Fresh, crisp, and light, these fan-favorite salad recipes balance the rich, buttery flavor of cornish hens with garden-fresh taste. Plus, these dishes can be served all year round!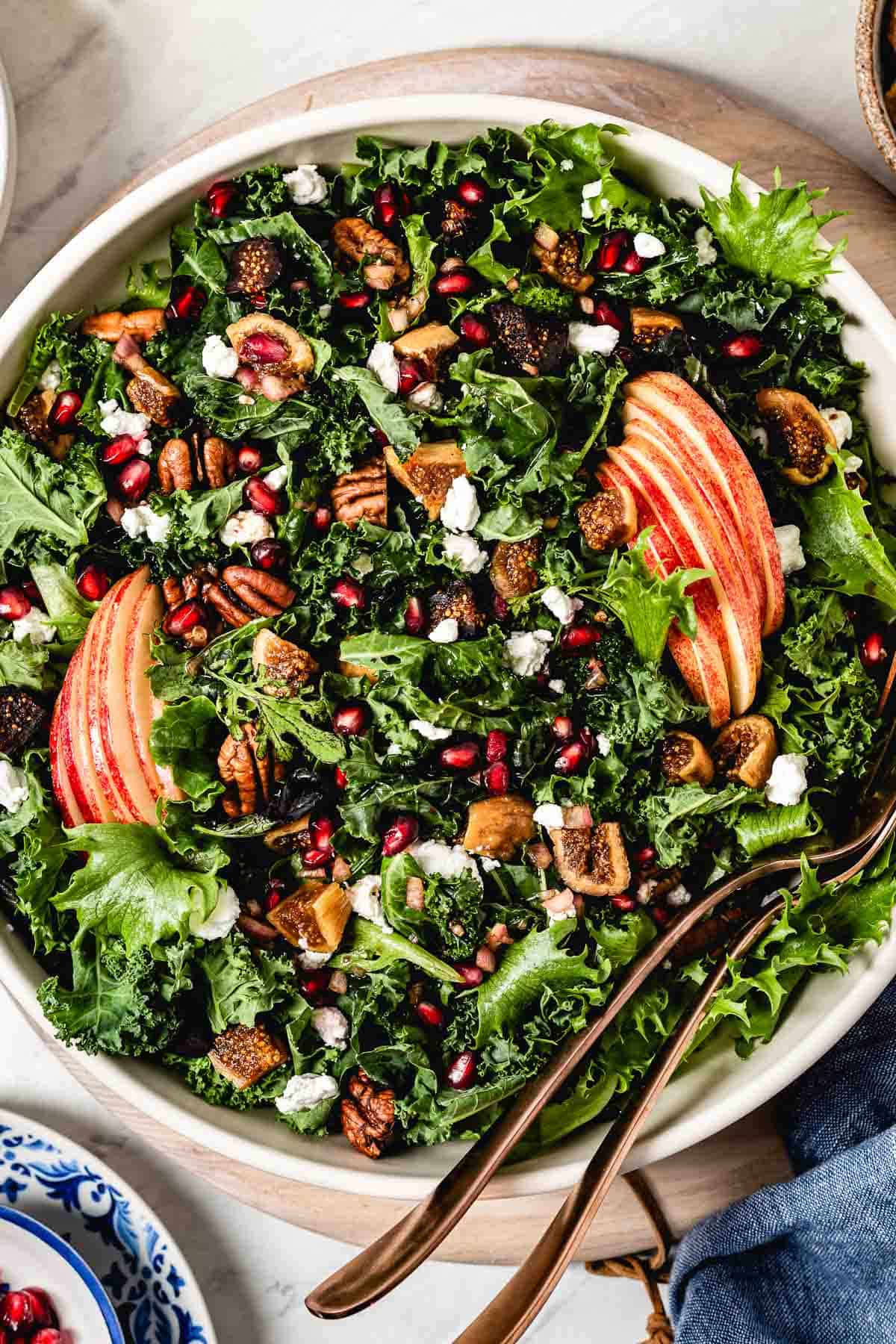 Fall Kale Salad: When I'm thinking about what sides to make with cornish hens, one of my go-tos is this stunning salad. This dish has all my favorite flavors, from sweet and tangy harvest dressing to fall-fresh ingredients like kale, pecans, and dried figs.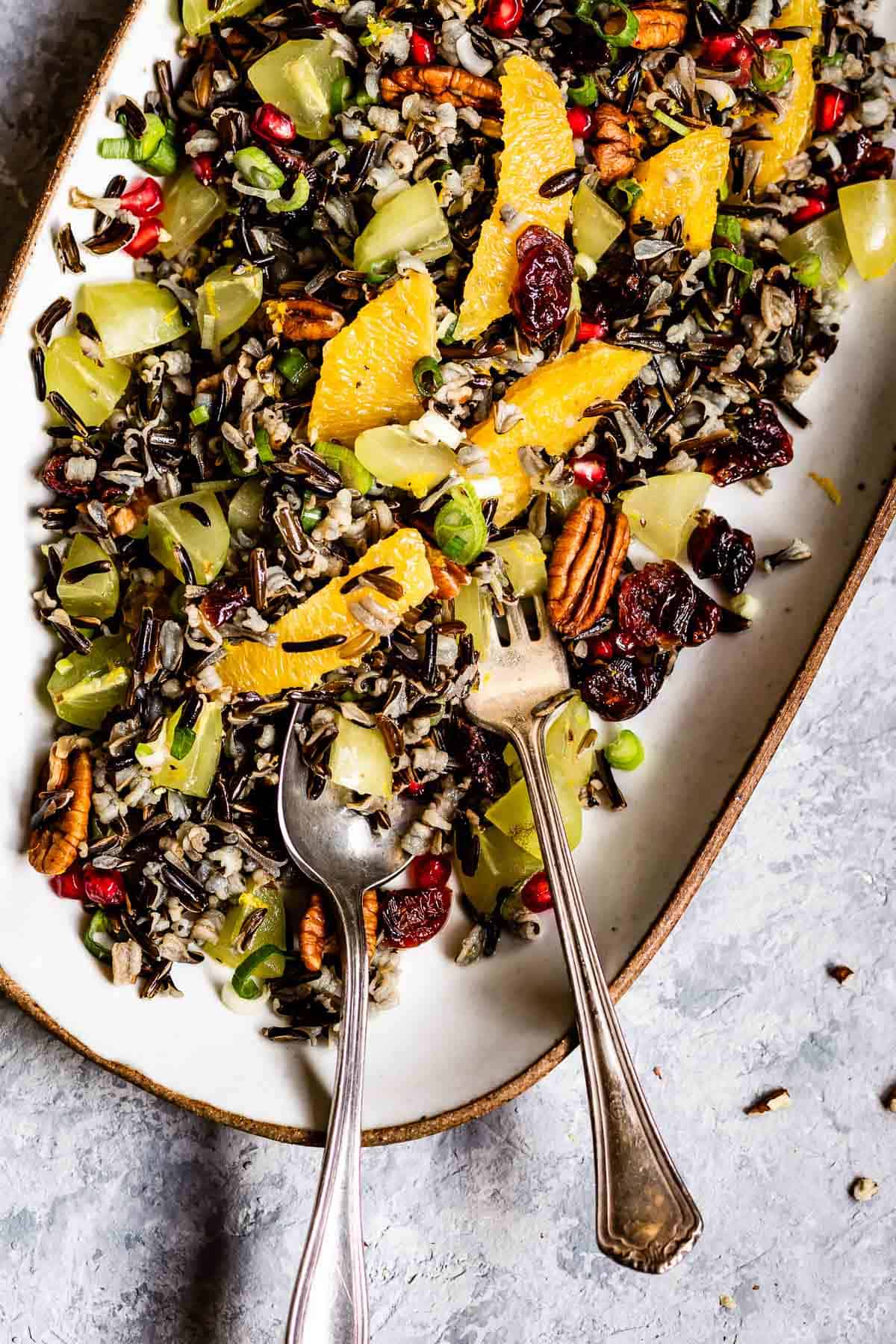 Wild Rice Salad: Orange citrus, fruity green grapes, and nutty pecans make a tantalizing blend in this wild rice recipe. One of my favorite things about this stress-free side is that it's ready in just 15 minutes!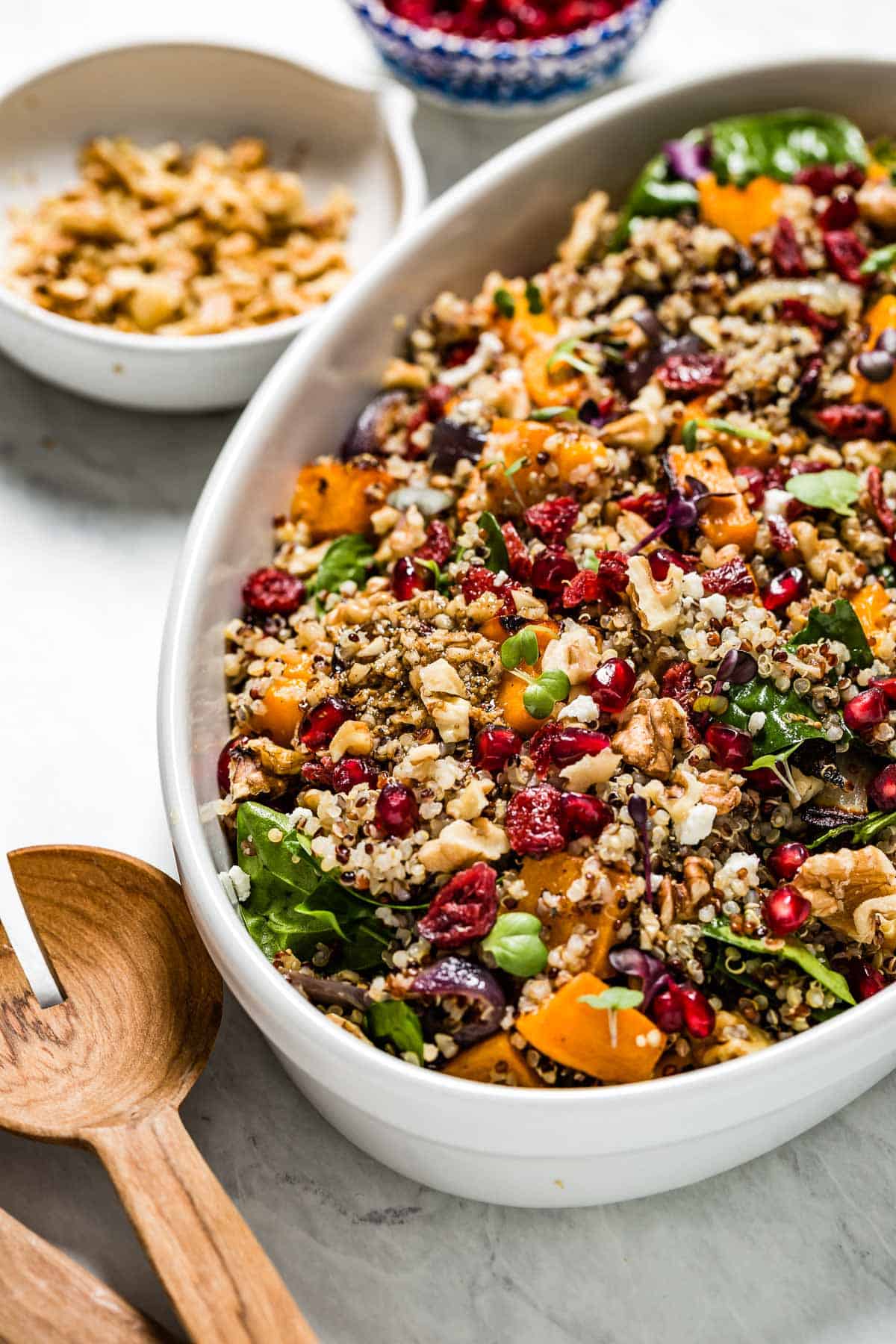 Quinoa Butternut Squash Salad: Out of all my quinoa salad recipes, this filling side takes comfort food to a whole new level. Tart balsamic vinaigrette gives this dish's tender squash and mild spinach just the kick it needs.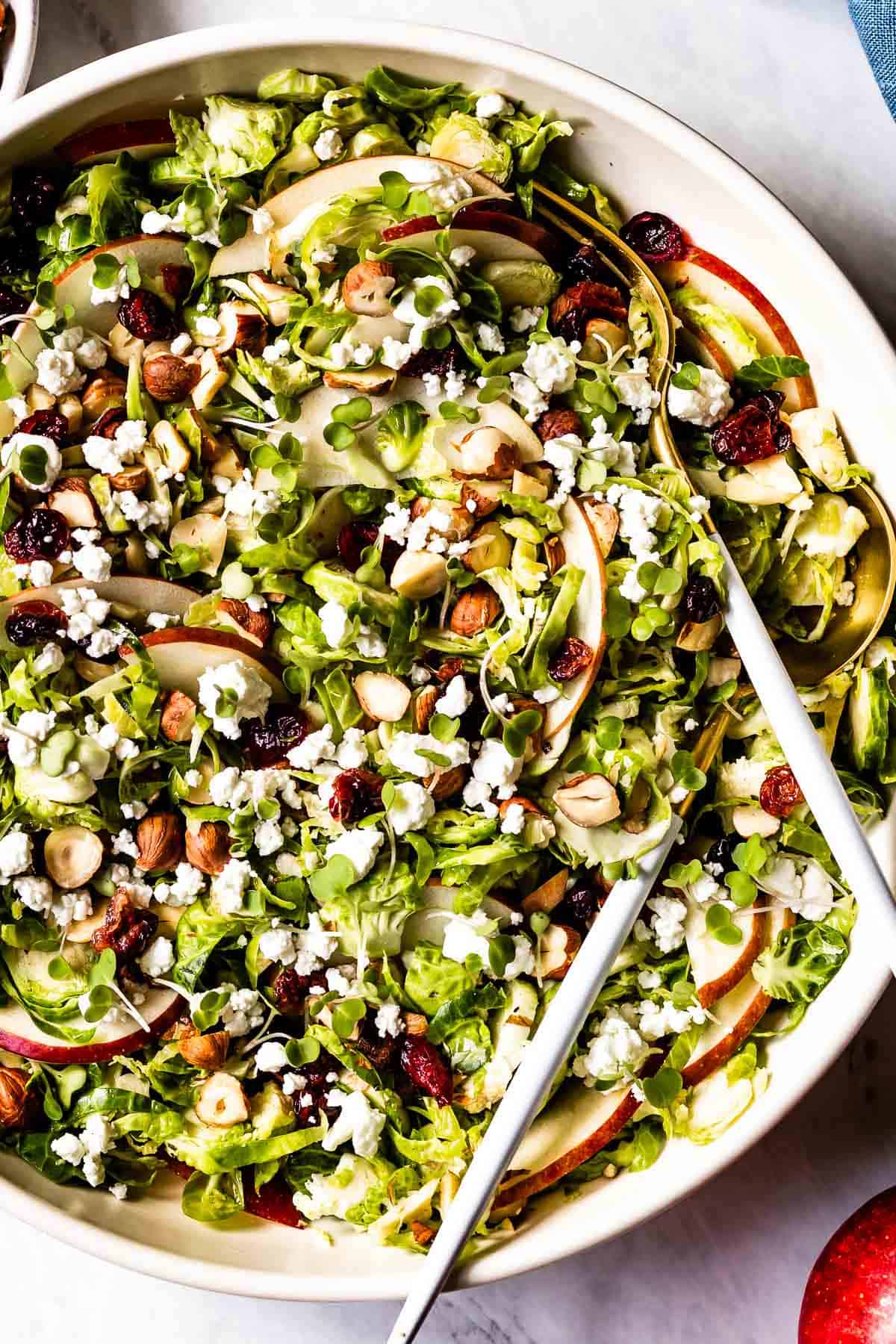 Shredded Brussels Sprout Salad: What goes with cornish hens better than the sharp, fresh flavor of Brussels sprouts? With earthy goat cheese and lemon juice, this gourmet salad will impress all your party guests.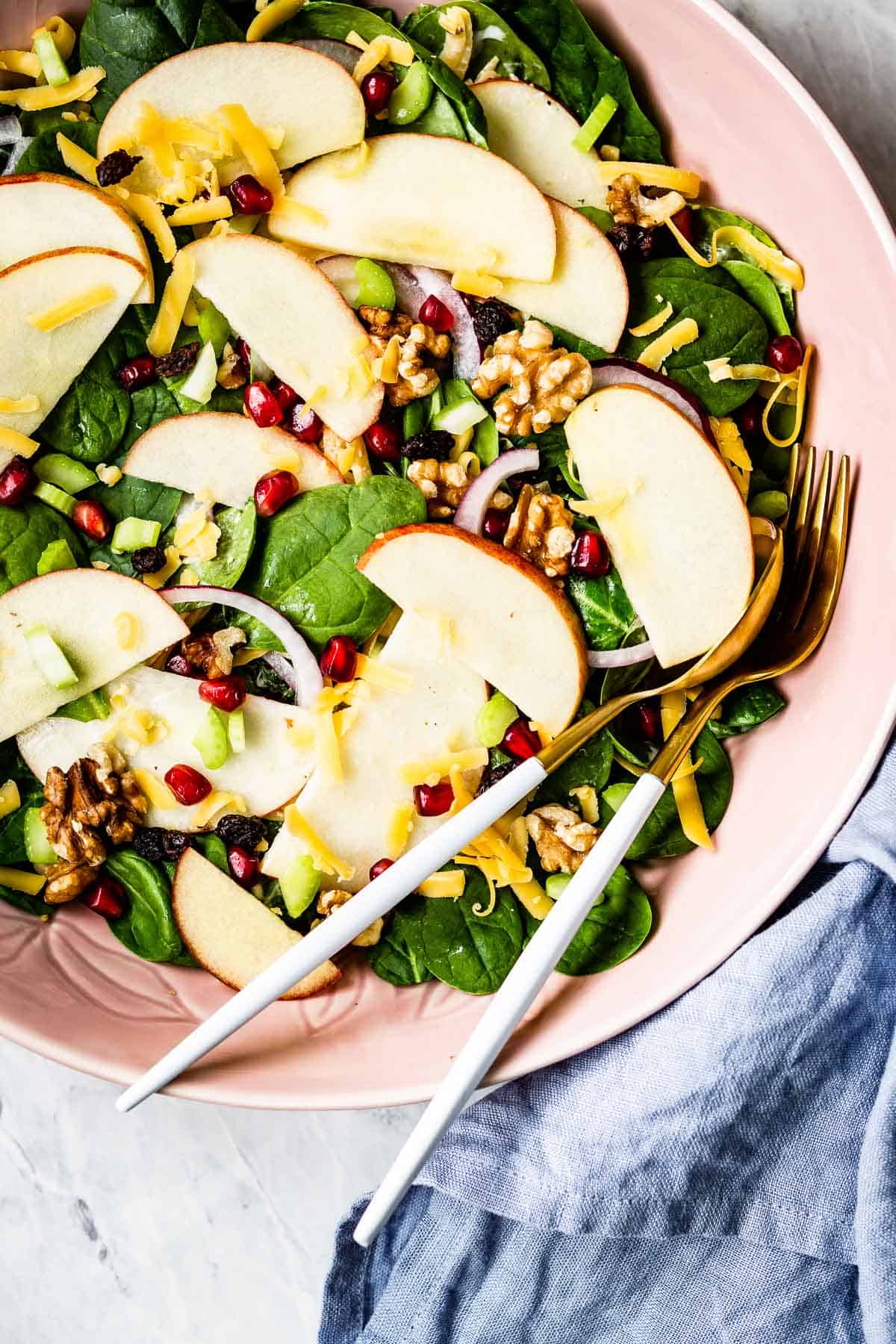 Apple Salad: Light, crisp, and tangy to boot, this is a delicious salad to go with cornish hens. Creamy yogurt dressing, fruity raisins, and bright celery make a perfect combination in this 15-minute recipe.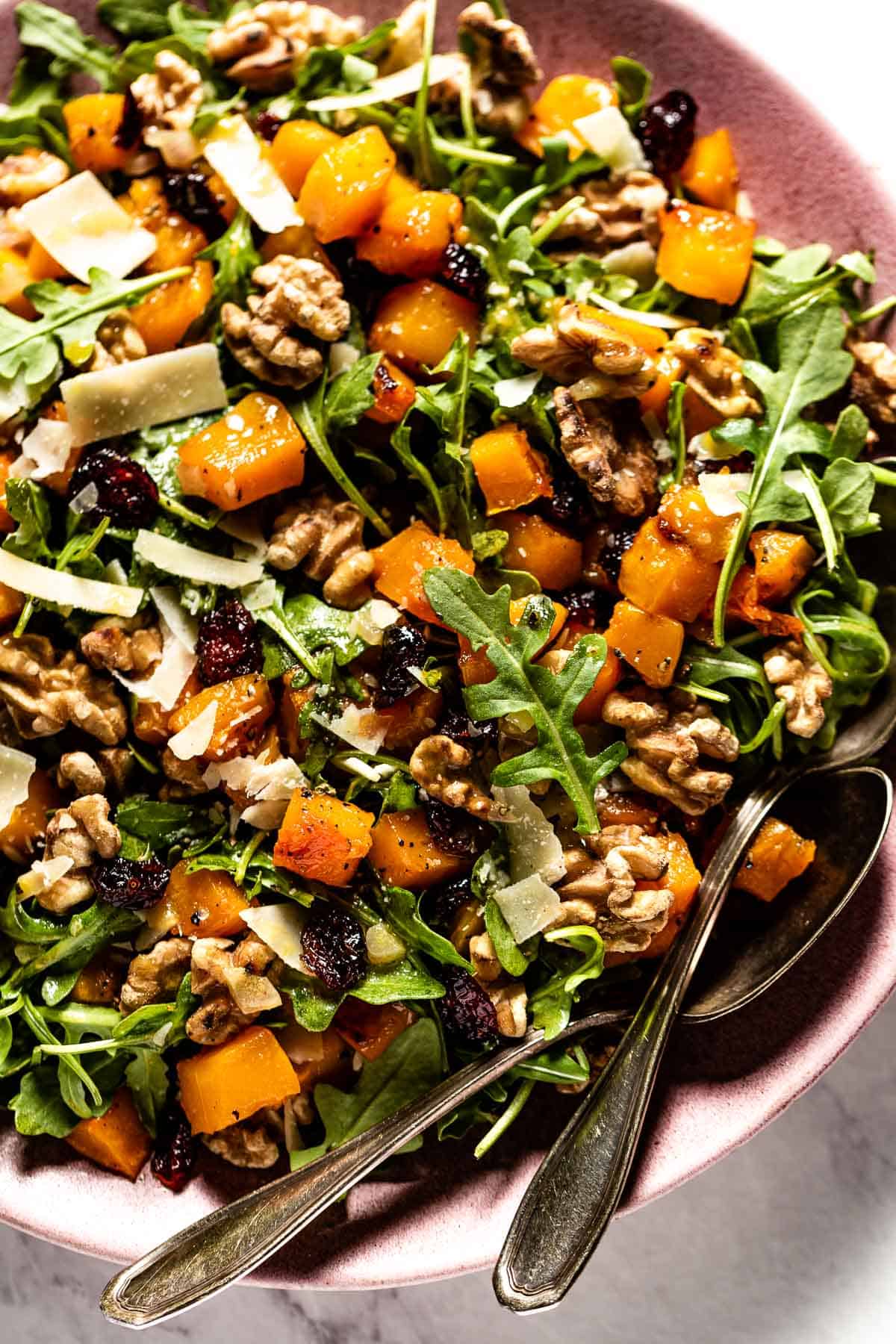 Ina Garten's Butternut Squash Salad: Using my roasted butternut squash cubes recipe, this delicious salad mixes tart apple, sharp dijon mustard, and sweet squash for an unbeatable taste. No one can resist the genius of Ina Garten!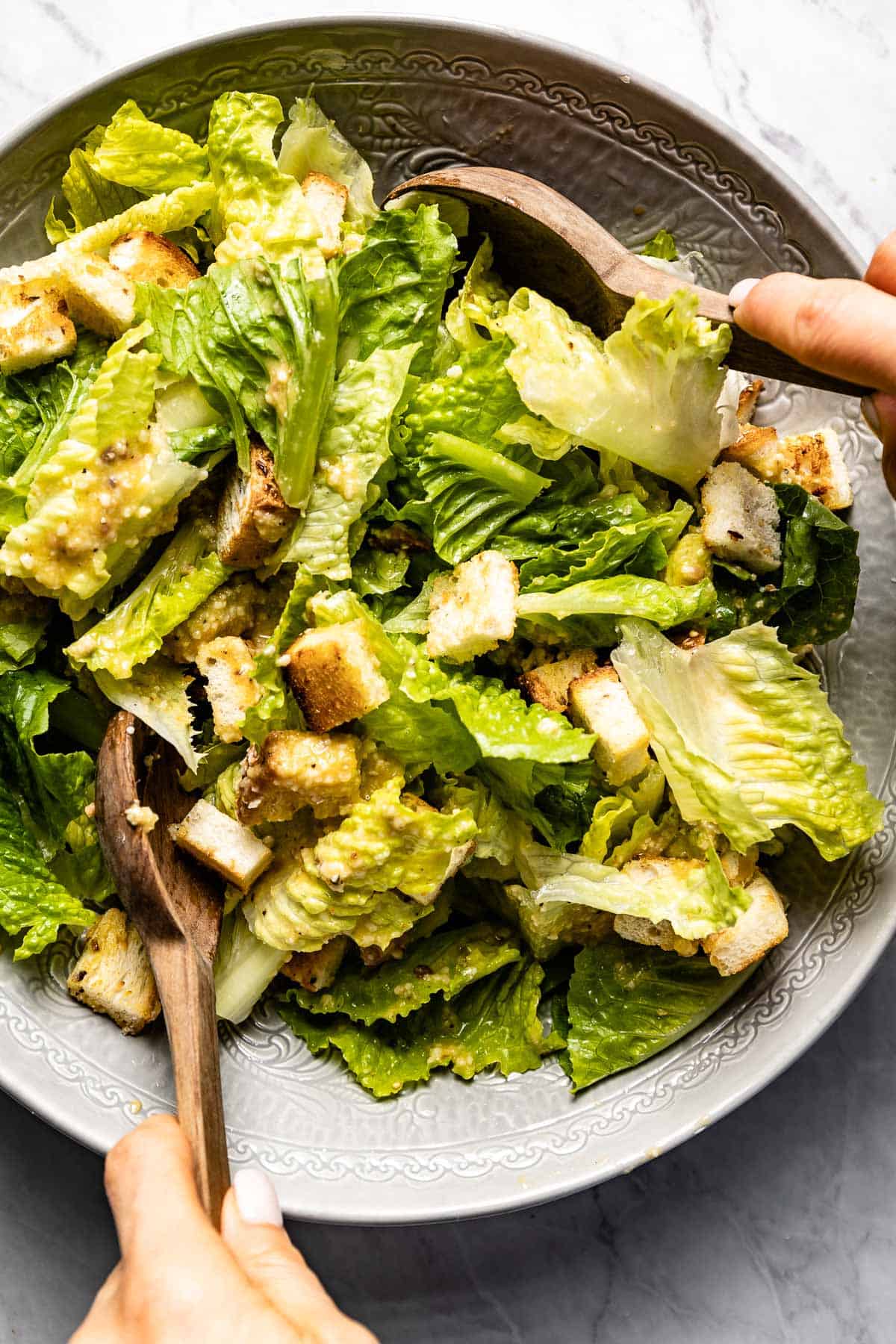 Authentic Caesar Salad: If you'd rather serve a classic green salad with your cornish hens, I can't think of a better salad than a restaurant-quality Caesar salad.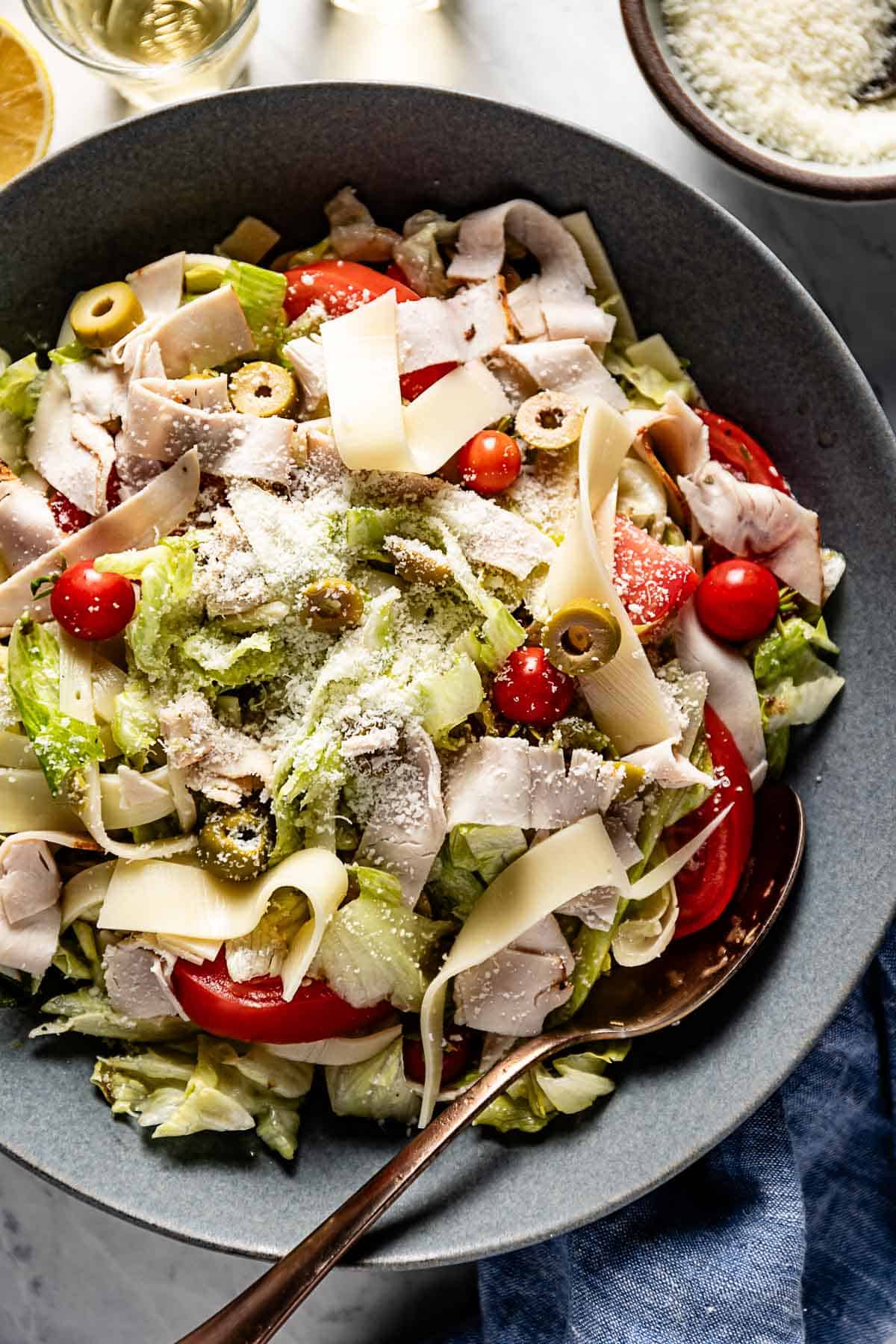 Columbia Restaurant Salad: If you prefer to serve your cornish hens with a side of a restaurant-quality salad, try this social media sensation also known as 1905 Salad. Made with iceberg lettuce, tomatoes, baked ham, cheese, and a delicious garlic vinaigrette, it comes together in only 15 minutes.
Vegetable Side Dishes
Out of all the sides that go with cornish hens, my irresistible vegetable side dishes never fail to please. Whether you want an extra-nutritious side or a simple recipe with a quick cook time, you can make a complete meal out of your favorite vegetable and my cornish hens recipe.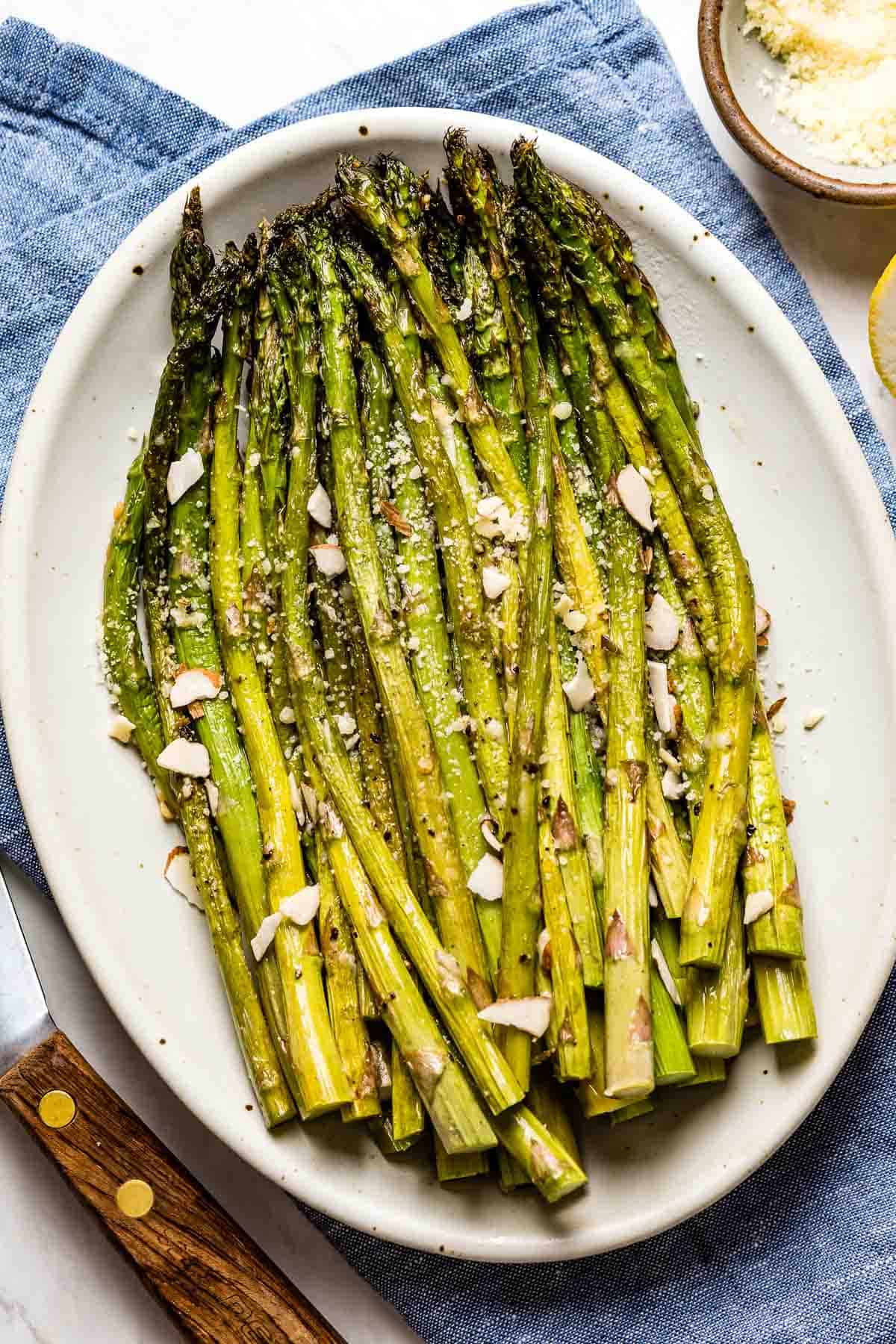 Baked Asparagus: Easy, delicious, and a bona fide classic, this dish is one of my favorites to serve alongside my cornish game hens recipe. Minimal effort is needed to put together the minced garlic cloves, parmesan cheese, and olive oil in this recipe. Also, if your oven is full, you can also make my Sauteed Asparagus or Air Fried Asparagus for a perfect alternative.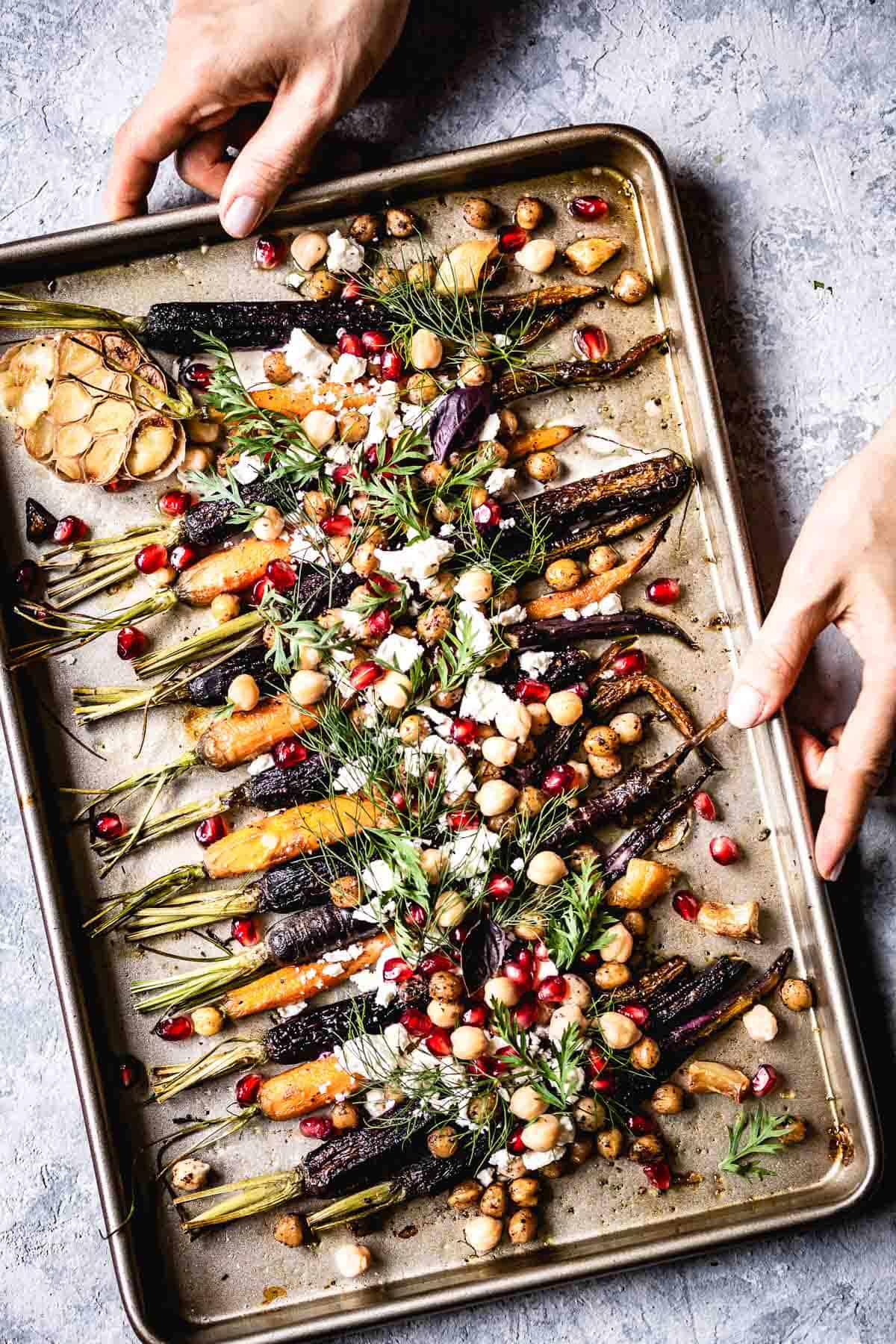 Roasted Whole Carrots: Tangy tahini dressing, crumbled feta, and sweet carrots make an incomparable mix on this delectable side. Roasted cornish hen and vegetables never tasted better than with this popular recipe. And if you want to try a carrot side dish for your holiday menu, also check out our Honey Maple Roasted Carrots.
Sweet Potato Souffle: Nothing will complete your cornish hen menu better than yummy root vegetables. Made with whipped sweet potatoes and a pecan streusel topping, this delicious sweet potato casserole dish will warm your belly and satisfy your tastebuds.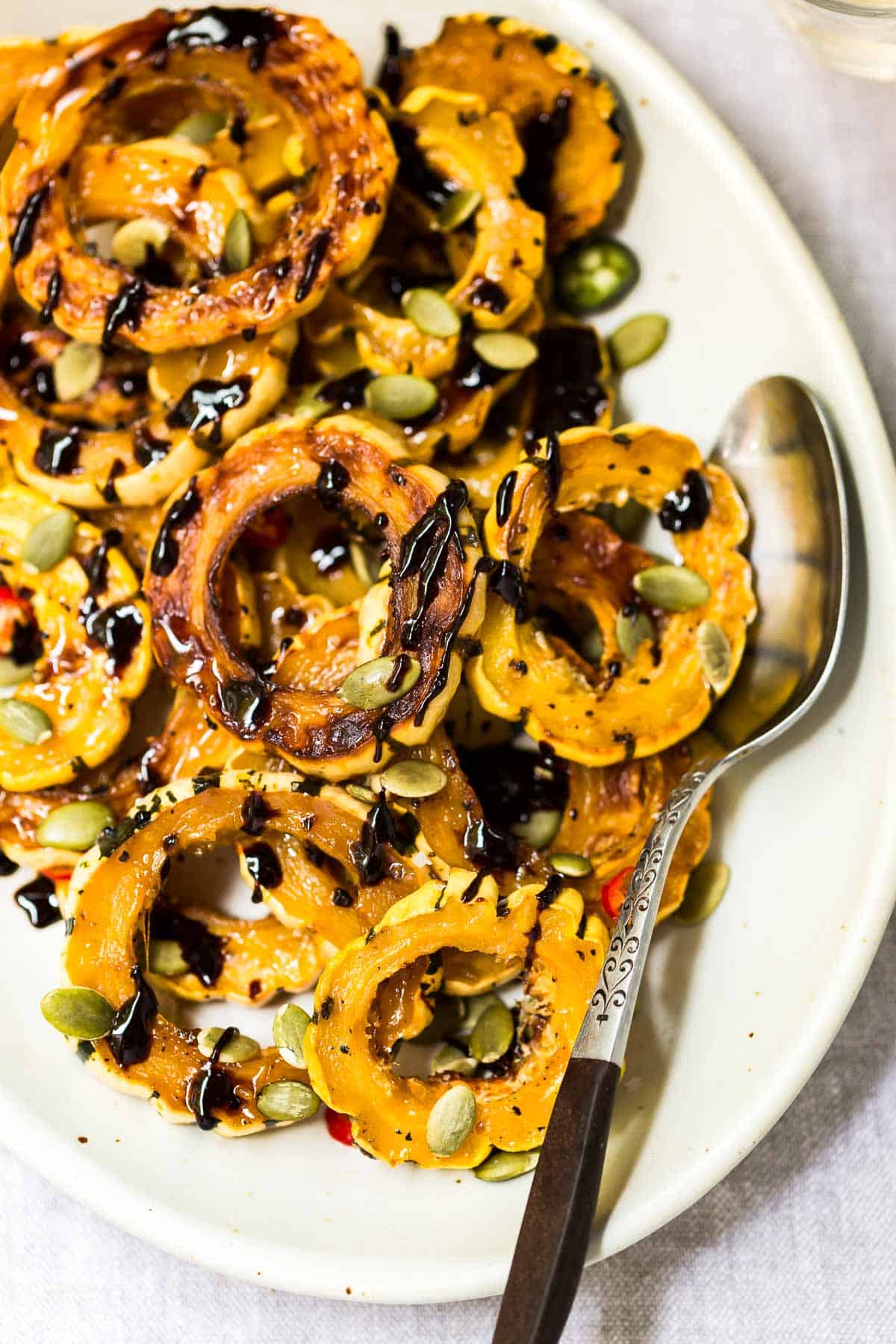 Roasted Delicata Squash: Few sides are as breathtaking as this Instagram-ready dish. The brown sugar taste of honey-roasted squash makes a delicious pairing with fiery agrodolce drizzle and nutty pepitas. A match made in heaven? I think so!
Layered Potato Casserole: When choosing a menu to go with cornish hens, never forget the power of potatoes! Creamy, rich, and buttery potatoes are topped with crispy roasted leeks in this favorite side dish.
Wild Mushroom Stuffing: What vegetables go with cornish hens better than sweet shallots, bright leeks, and earthy mushrooms? Give your side dish game a boost of extra flavor with this buttery brioche stuffing.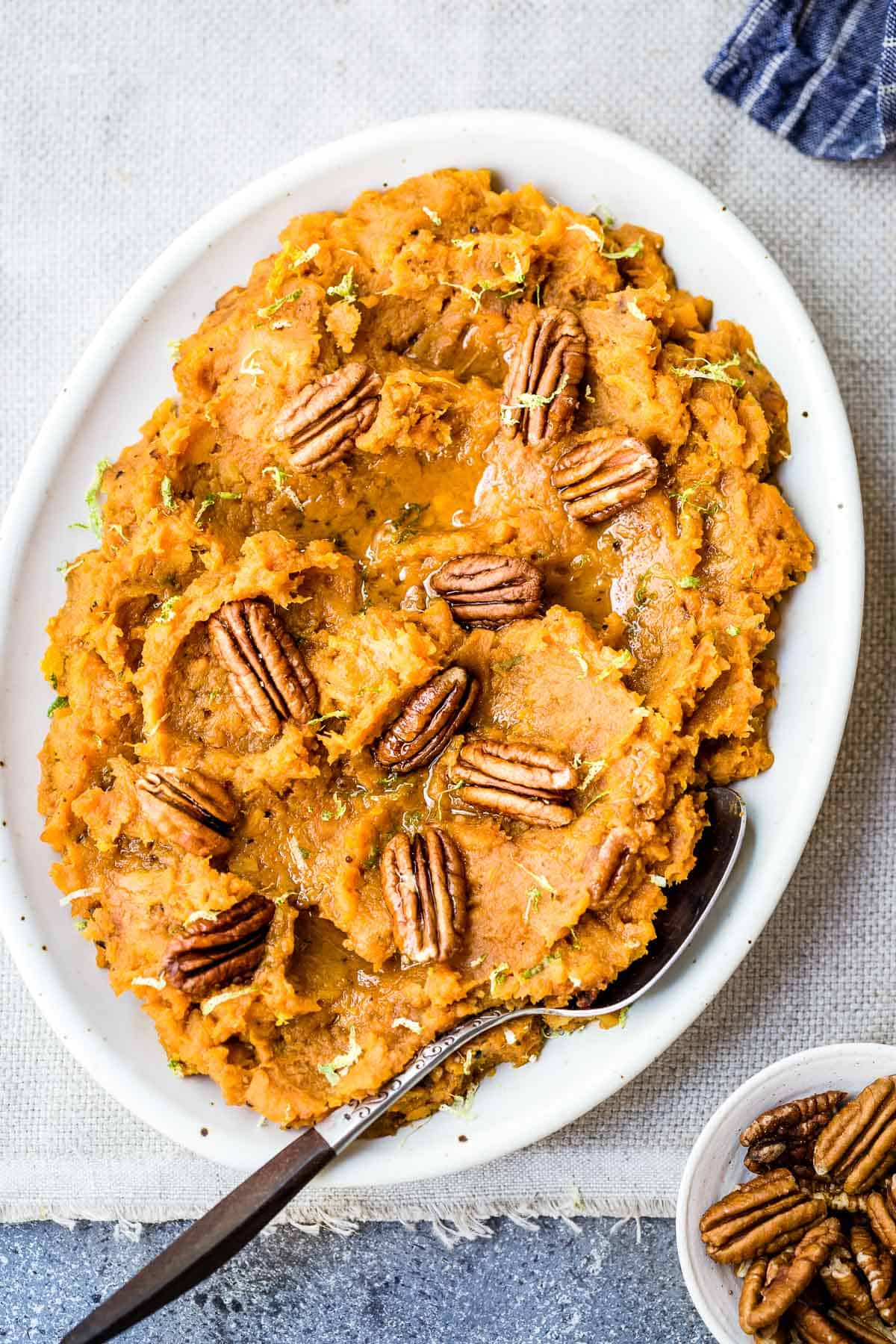 Sweet Potato Mash Recipe: When you hear "cornish game hen dinner sides," chances are, you think of mashed potatoes. Now you can add a toothsome twist to this creamy dish by using sweet potatoes, maple syrup, and pecans.
Garlic Rosemary Mashed Potatoes: I think we can all agree that garlic mashed potatoes with a touch of rosemary flavor is what chicken dinner dreams are made up of. This recipe is your regular mashed potato recipe but with the volume turned up.
Whole Grain Sides for Cornish Hens
Filling, flavorful, and brimming with spice, my foolproof collection of whole grain sides make some of the best sides for cornish hens. Pair your succulent poultry with easy recipes that are as satisfying as they are delicious.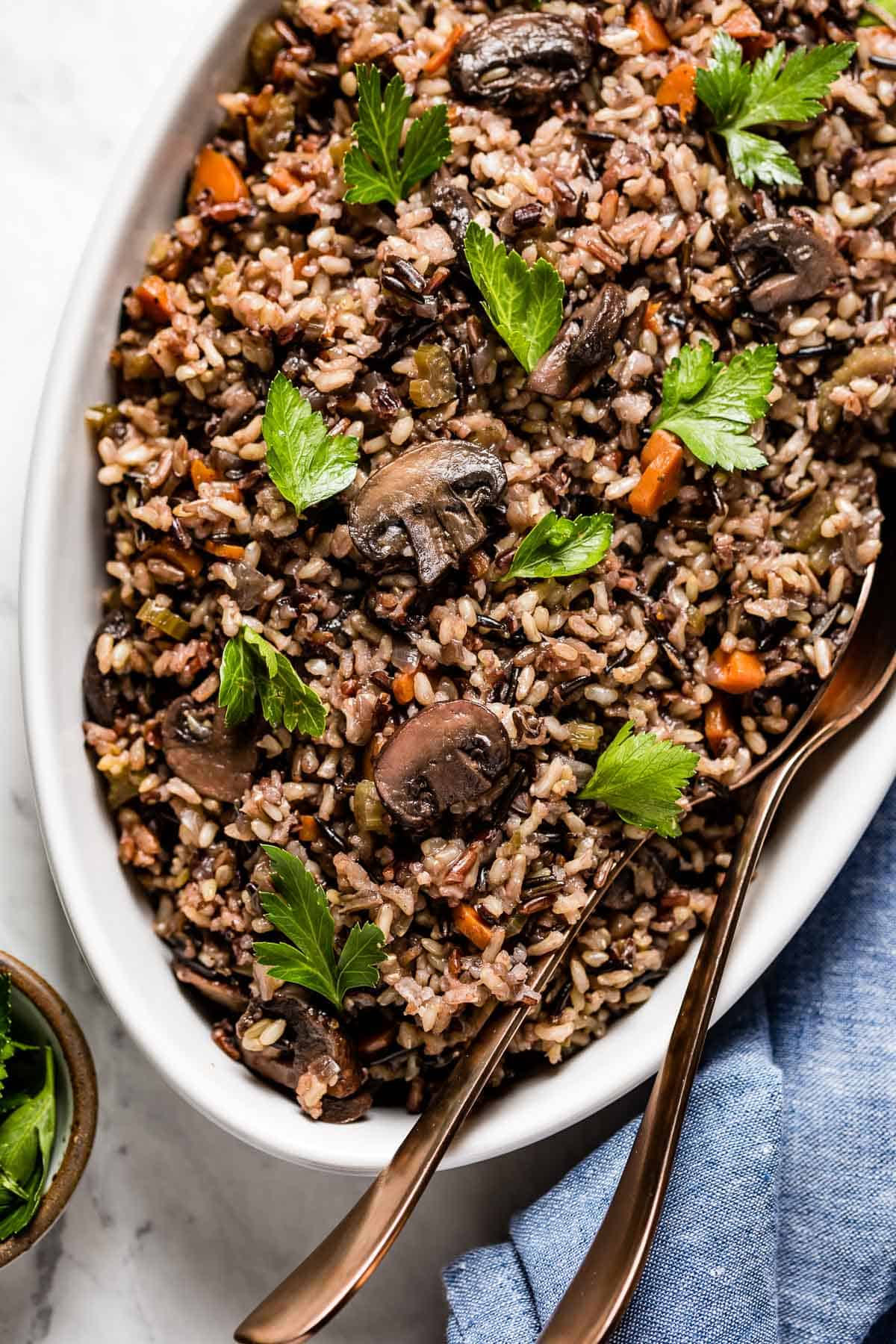 Wild Rice Pilaf: Packed with full-bodied ingredients like onions, mushrooms, and fresh chopped parsley, this easy side dish erupts with flavor. But if you are more after a basic recipe try my foolproof Wild Rice Recipe for a simple side dish.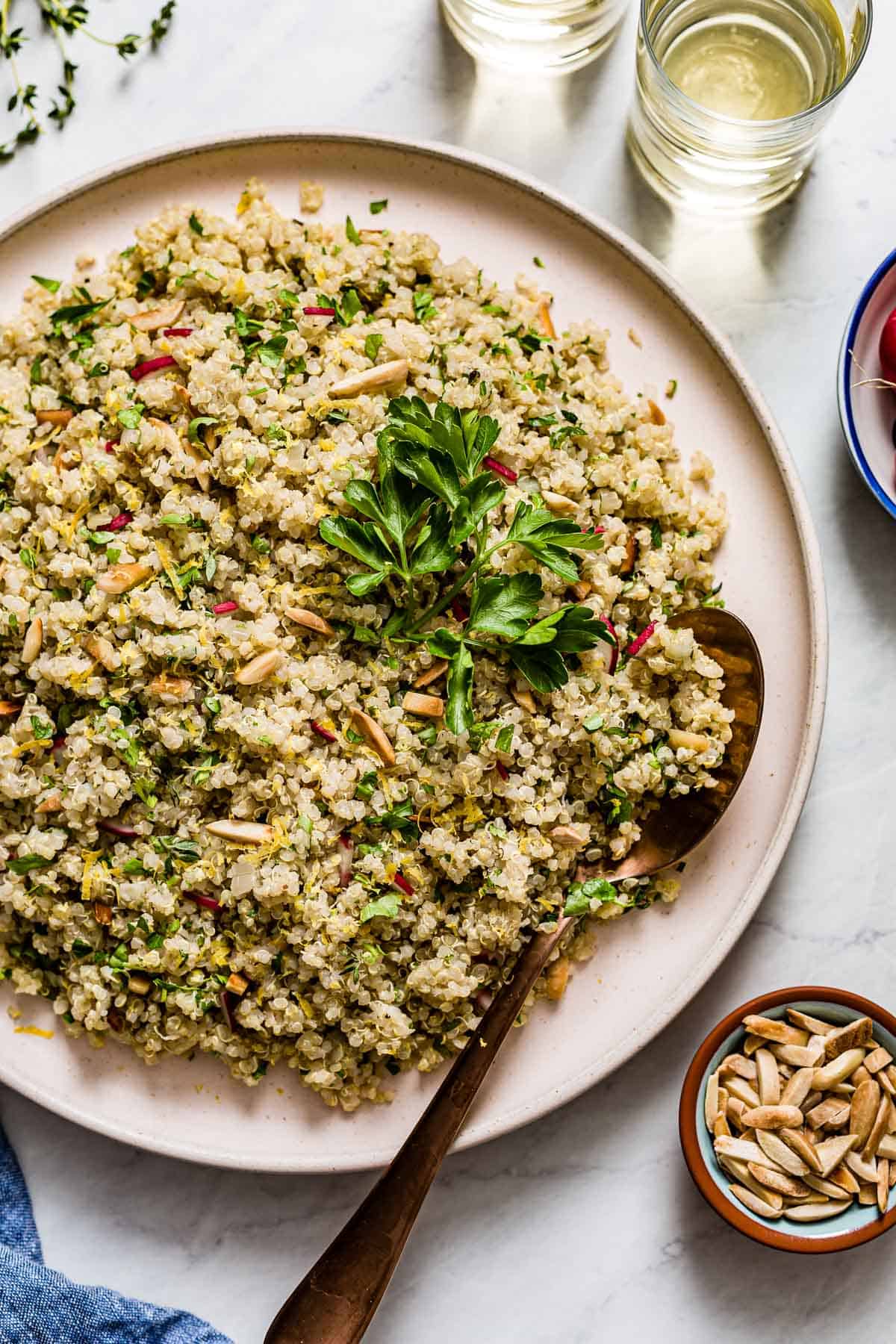 Seasoned Quinoa: Cooked using my beginner-friendly Quinoa Recipe and served with a few lemon slices, you can whip up this zesty quinoa side dish in less than 30 minutes. Spend less time in the kitchen and more time having fun with this party-ready side.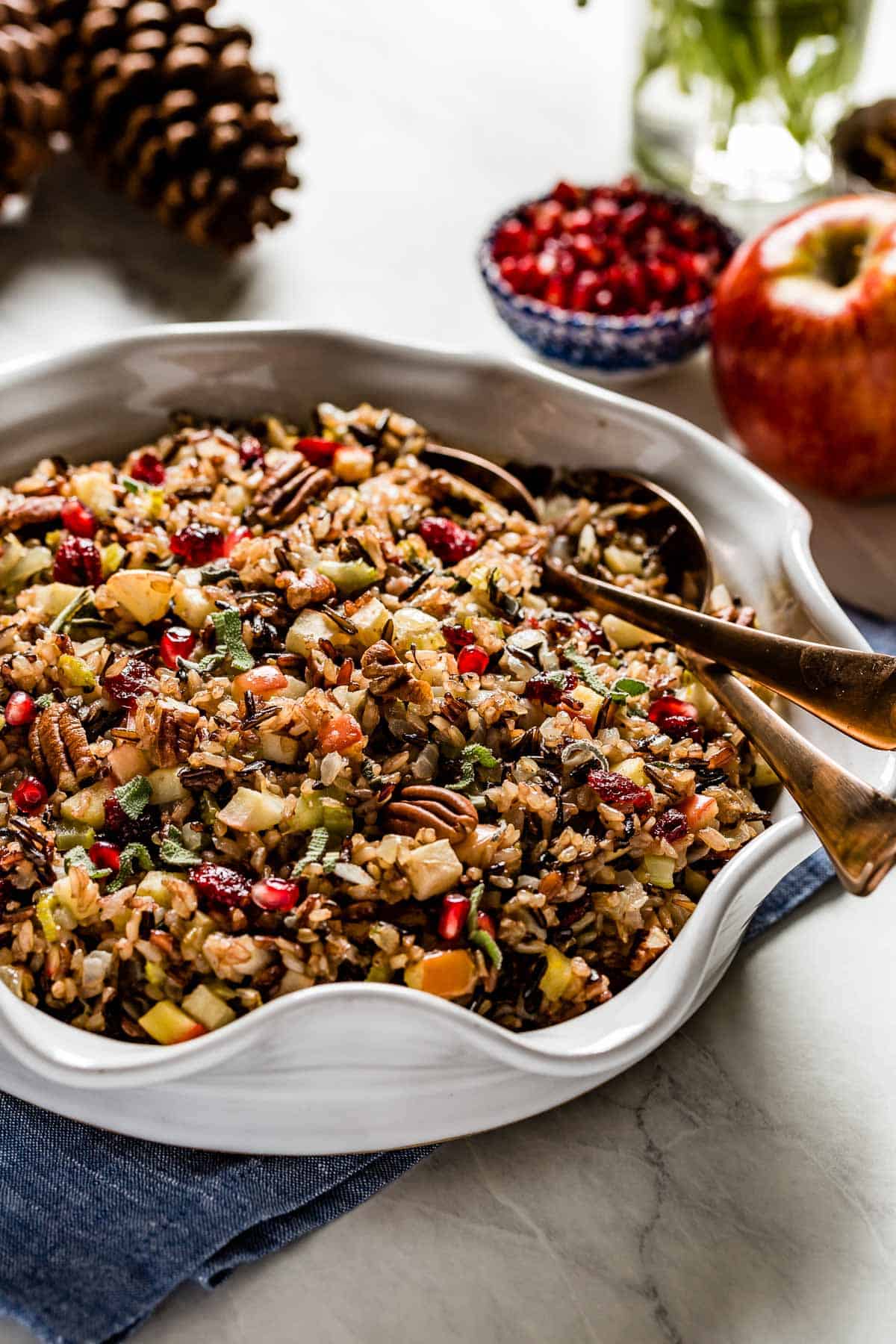 Wild Rice Dressing (or Stuffing): Made with apples, pecans, and dried cranberries, this gluten-free stuffing can be served on the side or even stuffed into the cavity of each hen. Just roast the stuffed chicken for 50-60 minutes at 375 degrees F., as described in this recipe for Stuffed Cornish Hens.
Bulgur Wheat Pilaf: Every morsel of this vegan Turkish dish bursts with a robust, tomato bite and the earthy flavors of Bulgur Wheat. Served with fresh parsley and crisp green peppers, you can cut your cooking process in half with this simple side dish. And if you'd rather have more of a basic bulgur dish, check out my post on how to cook bulgur.
Vegan Stuffed Acorn Squash: Colorful, hearty, and bursting with autumnal flavors, this quinoa stuffing filled roasted acorn squash dish is a gluten-free option that will have you licking your lips. Your dinner guests will all agree that this is one of the best sides for cornish hens.
How to Plate a Cornish Hen?
Learning how to serve cornish hen may seem like a job for Bobby Flay, but with these pro tips, you can have a picture-worthy spread in no time! Turn your meal into a work of art with these sumptuous side ideas.
Placed on a bed of cooked grains and garnished with fresh herbs, your roast hens will become a perfectly portioned spread. I suggest adding a sprig of rosemary or fresh thyme to bring out the earthy flavors of this tasty combination.
Place hens on a plate, add a helping of vegetables on the side, and voila! Serving cornish hens has never been easier. Your guests will love this simple and nutritious presentation.
Serve your hens with tangy cranberry sauce with maple syrup and a generous amount of salad for a garden-fresh taste you can't resist. This Bojon Gourmet recipe for sugar-free cranberry sauce is one of my favorites.
FAQs
What wine to serve with Cornish hens?
Serve Cornish hens with a full-bodied Chardonnay or Pinot Noir.
Do you serve one cornish hen per person?
Yes, these small chickens are perfect when served on a bed of vegetables or grains.
Similar Recipes You Might Also Like:
While I know the title of this recipe says, what to serve with cornish hens, these side dishes are what I usually serve with my simple chicken dishes like, Whole Roasted Chicken with Potatoes, Mediterranean Lemon Chicken, and Chicken Fricassee.
Can't get enough? Check out my post on Side Dishes To Serve with Chicken Parmesan.
Like this recipe? Consider sharing: